Conclusion – Gigabyte GA-Z77X-UD3H
What does a user want from a motherboard? The holy grail of motherboard questions without one distinct, definitive answer. If one user wants a certain feature, another user will not want it nor will they want it on the product as it could introduce cost. So when a motherboard manufacturer draws up a list of future products, what determines which products they sell? Cost? Market research? Previous experience?
From my perspective, we need a motherboard that works out of the box. Suffice to say, the Gigabyte Z77X-UD3H does work out of the box, as long as you are not using G.Skill memory on the F2 BIOS. Upgrade to the F7 BIOS, and we have a board that hits the price bracket at around $160. For $160, we get a full set of video outputs, an mSATA port, a TPM header, power/reset buttons (with debug LED), dual graphics card support, and a rather different combination of audio/NIC compared to other products.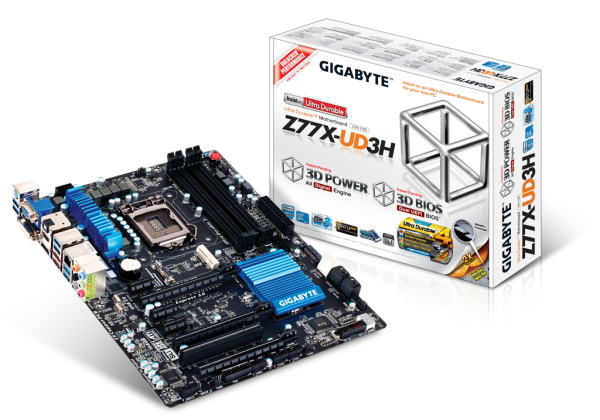 Nevertheless, the board performs well in our testing suite, and is especially the best in terms of minimal voltage ripple to our CPU.
Conclusion – MSI Z77A-GD65
The MSI Z77A-GD65 will be MSI's number two board, behind the supposedly Thunderbolt equipped Z77A-GD80 released later this year, and the GD65 is currently retailing for $190, between the Gigabyte and the ASUS. For the price we lose PCI and mSATA over the Gigabyte, but gain SATA, an Intel NIC, a clear CMOS button on the IO panel, and arguably easier to use software and BIOS implementations (from this reviewers standpoint).
From a performance perspective, to get into the upper ranges of the other motherboards in this review, it is advised that users enable OC Genie to get a 200 MHz frequency bump when all cores are fully loaded. This would help with strenuous multithreaded workloads. In comparison, for rigorous overclocks, manual adjustment is required.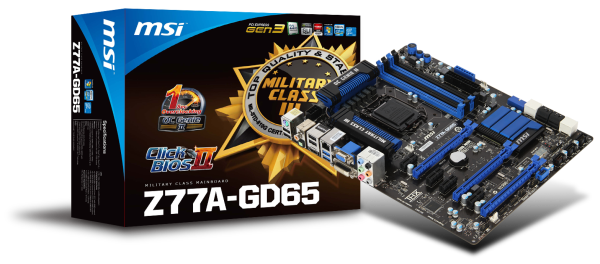 The MSI Z77A-GD65 is an easy to use product that has all the video outputs. As a kicker, it uses the lowest voltage at load than any other motherboard.