Corsair Performance Pro: Packaging and Internals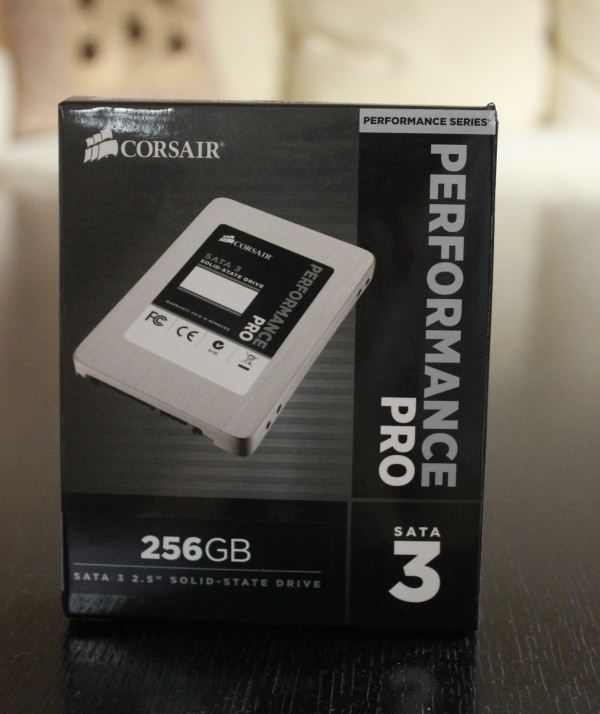 Corsair Performance Series Pro comes in a compact cardboard box. The box is smaller than most SSD packages I've seen, but it has everything that is necessary: 3.5" bracket, quick installation guide, mounting screws and of course the SSD itself. Unfortunately there is no cloning utility included, which is something you would expect from a high-end drive.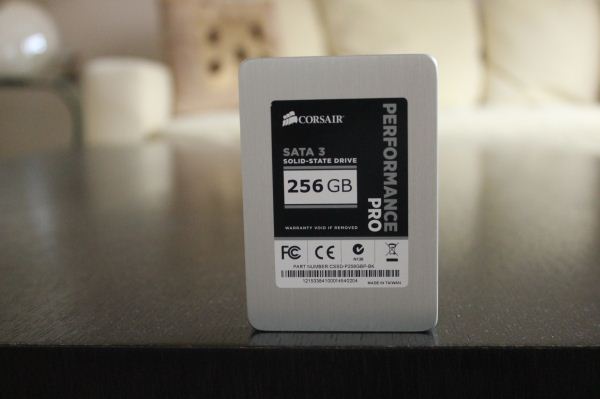 The chassis is made out of brushed metal like most SSDs are nowadays. It feels robust and very well built. Like 2.5" drives in general, the Performance Pro has height of 9.5mm and may hence not be suitable for all ultrabooks.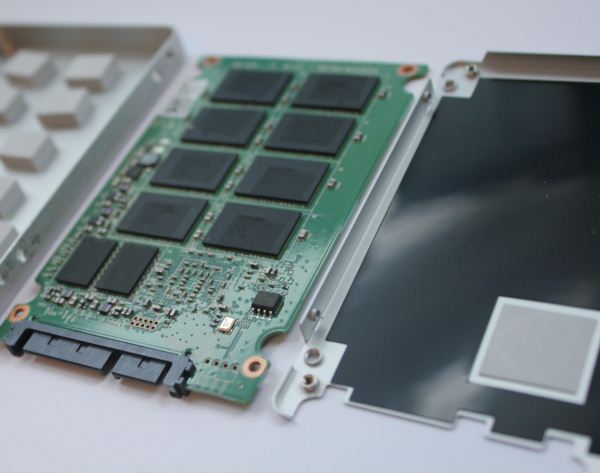 Heat dissipation is handled by 11 thermal pads: One for the controller, eight for NAND packages and two for DRAMs. The internal layout is a match with Plextor's M3.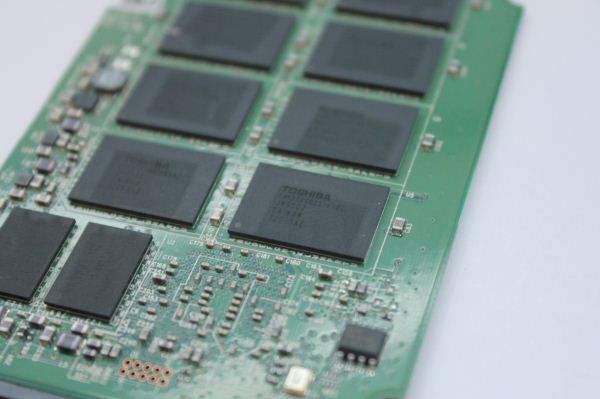 From inside, the Performance Pro is identical to the Plextor M3. There are eight quad-die 32GB NAND packages (TH58TEG8D2HBA8C) on the PCB. As with the M3, the NAND is Toggle-Mode MLC NAND manufactured by Toshiba. The DRAM chips are from Nanya and there are two 256MB DDR3-1333 chips on the board. Thermal pads make photographing a bit more difficult since some residue is left on the surface of the chips, so my apologies if you can't see the markings clearly.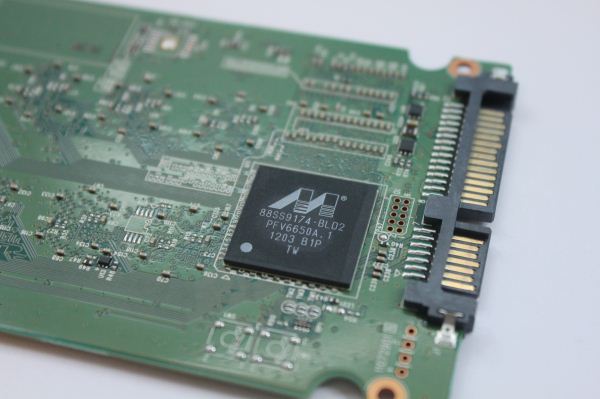 On the other side of the PCB, we find Marvell's 88SS9174-BLD2 controller, again exactly the same as used in Plextor M3. Is it just a coincidence that these two SSDs are so similar or is there a reason behind it? It's time to find out!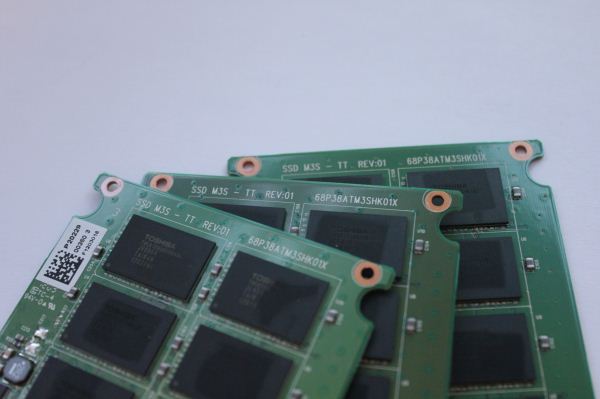 Plextor M3 Pro and M3 on the top and Corsair Performance Series Pro underneath the two
Neither Plextor or Corsair manufactures the drives they sell. Both companies buy their drives from Lite-On and if you take a look at Lite-On's M3S SSD, it seems a lot like Corsair's Performance Series Pro and Plextor's SSDs, doesn't it? That's why the hardware of the Performance Pro and M3 is the same—they come from the same plant. However, it should be kept in mind that hardware is only one part of the equation.
As you will see in our tests, the Performance Pro and M3 do not perform the same. This is due to firmware differences. Corsair uses a stock firmware provided by Marvell while Plextor has a whole R&D team dedicated to their SSD firmware development. In other words, Plextor uses an in-house firmware which is also the reason for differences in performance. Whether Plextor's firmware is a tweaked stock firmware or totally built from a scratch I don't know, but either way it's not the same as what Corsair uses.
The Test
CPU

Intel Core i5-2500K running at 3.3GHz (Turbo and EIST enabled)

Motherboard

AsRock Z68 Pro3

Chipset

Intel Z68

Chipset Drivers

Intel 9.1.1.1015 + Intel RST 10.2

Memory
G.Skill RipjawsX DDR3-1600 2 x 4GB (9-9-9-24)
Video Card
XFX AMD Radeon HD 6850 XXX
(800MHz core clock; 4.2GHz GDDR5 effective)
Video Drivers
AMD Catalyst 10.1
Desktop Resolution
1920 x 1080
OS
Windows 7 x64