Mobile Ivy Bridge in Summary
Wrapping things up, we've got two items to discuss. We'll start with the Ivy Bridge aspect before shifting over to the ASUS N56VM laptop. On the CPU side of the equation, Ivy Bridge isn't all that different from Sandy Bridge, but it's still clearly faster and this shows up in our benchmarks. In some cases Ivy Bridge may only be a few percent faster than Sandy Bridge, but there are cases where the i7-3720QM is up to 23% faster than the i7-2820QM. Considering the i7-2820QM already managed to nearly double the performance of the Clarksfield i7-820QM, adding another 23% is nothing to scoff at.
Elsewhere, the picture with Ivy Bridge is a bit more hazy. Compared to other retail laptops with quad-core Sandy Bridge, it looks like Ivy Bridge should offer similar or slightly improved battery life. Under heavier loads, Ivy Bridge on the desktop is a lot more frugal than Sandy Bridge, but light loads are basically the same. There are Sandy Bridge laptops that have better normalized idle and video battery life compared to the ASUS N56VM, but it does come out on top in the normalized Internet battery life results. Given the early nature of the hardware we're not ready to draw any firm conclusions, but we're pretty certain Ivy Bridge won't be substantially worse than Sandy Bridge; it's just not substantially better either.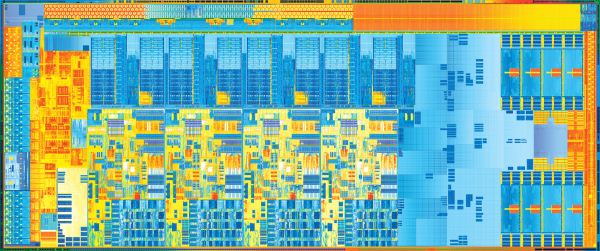 Where Ivy Bridge really comes into its own is in the Quick Sync and graphics benchmarks. Starting with the former, Quick Sync is mostly about convenience rather than quality—providing "good enough for YouTube" transcodes in less than half the time it would take a high-powered desktop CPU. I could live without it, but for people that like to upload videos of their kids for friends and family, it's a nice feature. The biggest complaint I have with Quick Sync is that you have to shell out for software that supports the feature (e.g. ArcSoft MediaConverter or CyberLink MediaEspresso), which means a lot of laptop users will never actually benefit from Quick Sync. There's definitely an opportunity for laptop manufacturers to add some useful software (instead of the usual bloatware) by pre-installing one of these applications. As for performance, while Sandy Bridge's Quick Sync was the fastest way to transcode, Ivy Bridge nearly doubles the speed. I was able to transcode a 3:30 minute 1080p24 clip into a 720p video in just 12 seconds!
Moving on to the graphics side of things, you'll still get better gaming performance from a discrete GPU, but for entry level laptops and ultrabooks HD 4000 is another large jump in Intel IGP performance. Sandy Bridge's HD 3000 was enough to sometimes manage reasonable frame rates at 1366x768 and low to medium detail, but there were plenty of games where it simply came up short. With HD 4000 providing roughly 50% better performance on average along with DX11 support, most games will run at >30 FPS at medium detail settings, and only the most taxing games will be unplayable (e.g. Battlefield 3 and The Witcher 2). Intel still needs to work on their drivers—if I can find two driver issues in one week of testing, certainly there will be more to come—and geometry and tessellation are areas where Intel's IGP appears to fall well short of the competition. If each generation continues to improve at this rate, however, another couple generation and NVIDIA and AMD GPUs will really only make sense for the hardcore gamers.
So would I recommend users upgrade to an Ivy Bridge laptop? That's a different matter. If you already have a Sandy Bridge laptop, particularly one with switchable graphics, Ivy Bridge would be faster but not really necessary for most users. In fact, even late last year there were plenty of dual-core AMD Turion/Athlon notebooks for sale at the various retail outlets, and I know more than a few people who purchased such a laptop and are happy with the result. The truth is that laptops and computers are becoming commodity items, and only enthusiasts and demanding users are likely to care much about the latest and greatest hardware.
For the price conscious, I suspect outgoing Sandy Bridge laptops along with AMD Llano and incoming AMD Trinity offerings will continue to attract a lot of less demanding users. Short of AMD hitting a homerun with Trinity on the CPU front, which seems unlikely, Ivy Bridge laptops will be the new kings of the mobile hill for the next year. They'll also be more expensive than last generation products and AMD's budget oriented offerings. If you're happy with your current laptop, there's no need to rush out and purchase something new, but if you've been holding off on that upgrade, Ivy Bridge will make for a potent laptop that should last four or five years (provided the laptop doesn't come apart at the seams). That brings us to the second part of the conclusion….
ASUS N56VM: Great, Provided They Ship the Right Display
From the moment I first opened the package and pulled out the N56VM, I have been impressed with ASUS' latest hardware. The silver palm rest is a nice change of pace from all the black laptops I've tested during the past few years, the keyboard is comfortable to use, and the display is a great improvement over all the low quality 1366x768 displays we—and our readers—have been complaining about. Dustin and I have seen all the "I stopped reading your review after seeing it was another 1366x768 display" comments of late, and while it's frustrating as a writer to see such comments, I'm also largely in agreement with that sentiment. When you can purchase the LG Philips 1080p display we tested in this laptop for $80 online, there's simply no reason for laptop manufacturers to continue shipping $60 1366x768 panels, especially for 15.6" LCDs! The question is: what will ASUS actually ship in the N56VM? Will there be higher-end models with this 1080p display, along with lesser models that save a few dollars off the BoM costs and go the 1366x768 route? Unfortunately, my magic eight ball says: "Signs point to yes".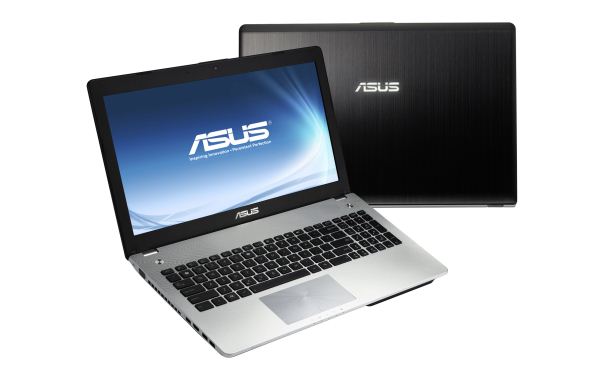 It's almost impossible for any single product to be perfect, and there are still bits and pieces I would change with the N56VM I'm testing if I could. For starters, I want a backlit keyboard—I've been exclusively using laptops with backlit keyboards for a couple years now, and they're very convenient in low-light situations. Second, I still like to play games, even on a laptop, and the GT 630M (aka GT 540M, aka GT 435M with a clock speed increase) just isn't that exciting these days. In a world where we've seen what mobile Kepler has to offer—even when held back by DDR3 memory and a ULV CPU—I really have no interest in a Fermi-derived chip that uses more power while delivering less performance. Those are really the only two items on my wish list for the N56VM, and word is that ASUS will have some flavor of N56V that addresses both items.
If our readers could go out and purchase the exact laptop I tested for $1100 right now, even without a backlit keyboard and with the GT 630M I'd still give this a Gold Editor's Choice award. Get me a Kepler GPU like the GT 640M or GT 650M and I'd even be willing to pay $1200 ($1250 or so with Blu-ray). That award is almost entirely contingent on the current 1080p display being part of the package, however, and since this is a pre-release laptop custom ordered by Intel, you can't actually buy it just yet. We can't give an award to a product you can't buy, but when we've got the full rundown on the retail models we'll see what ASUS decided to actually ship.
Assuming the only changes ASUS makes with the retail offerings are a switch to the i7-3610QM in place of the i7-3720QM, along with potential differences in HDD, RAM, and DVD/Blu-ray options, I'm still more than happy to highly recommend the N56VM. Just steer clear of any low-cost 720p models (unless screen quality doesn't bother you) and you should be fine. Hopefully we'll see the N56VM (or the N56VZ, which is supposedly the same chassis with a higher spec GPU) on sale in the very near future, but we haven't seen final pricing or specifications for either laptop yet so we'll have to wait a bit longer.
Now we just need to see how many other Ivy Bridge laptops we can get in for review, and whether the other OEMs are able to clear the bar that ASUS is setting with the N56V series. We're also still waiting for AMD's Trinity launch, and if you can hold off for a few more weeks at least you should be able to see how AMD matches up against Ivy Bridge. Intel has fired the first shot now, but they're also readying dual-core Ivy Bridge and ULV parts so we have quite a few more product launches still waiting in the wings. It's certainly shaping up to be an exciting summer and back to school season for laptop enthusiasts.