Intel HD 4000 Explored
What makes Ivy Bridge different from your average tick in Intel's cycle is the improvement to the on-die GPU. Intel's HD 4000, the new high-end offering, is now equipped with 16 EUs up from 12 in Sandy Bridge (soon to be 40 in Haswell). Intel's HD 2500 is the replacement to the old HD 2000 and it retains the same number of EUs (6). Efficiency is up at the EU level as Ivy Bridge is able to dual-issue more instruction combinations than its predecessor. There are a number of other enhancements that we've already detailed in our architecture piece, but a quick summary is below: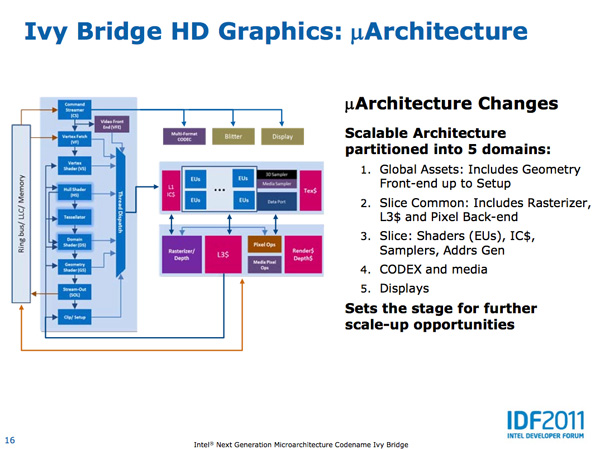 — DirectX 11 Support
— More execution units (16 vs 12) for GT2 graphics (Intel HD 4000)
— 2x MADs per clock
— EU can now co-issue more operations
— GPU specific on-die L3 cache
— Faster QuickSync performance
— Lower power due to 22nm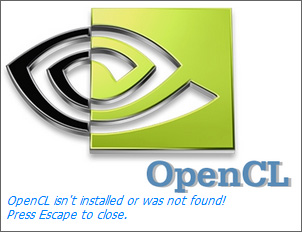 Although OpenCL is supported by the HD 4000, Intel has not yet delivered an OpenCL ICD so we cannot test functionality and performance. Update: OpenCL is supported in the launch driver, we are looking into why OpenCL-Z thought otherwise. DirectX 11 is alive and well however: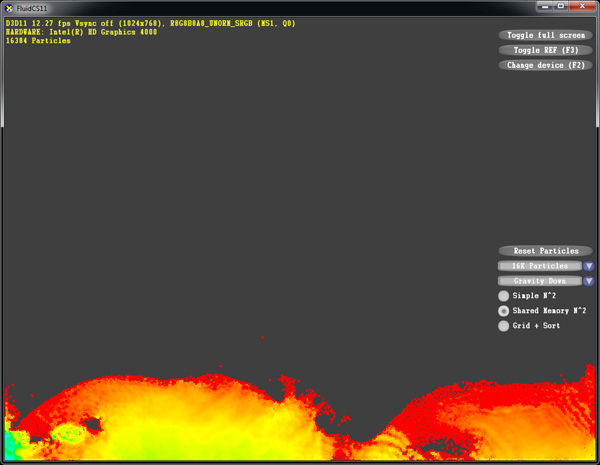 Image quality is actually quite good, although there are a few areas where Intel falls behind the competition. I don't believe Ivy Bridge's GPU performance is high enough yet where we can start nitpicking image quality but Intel isn't too far away from being there.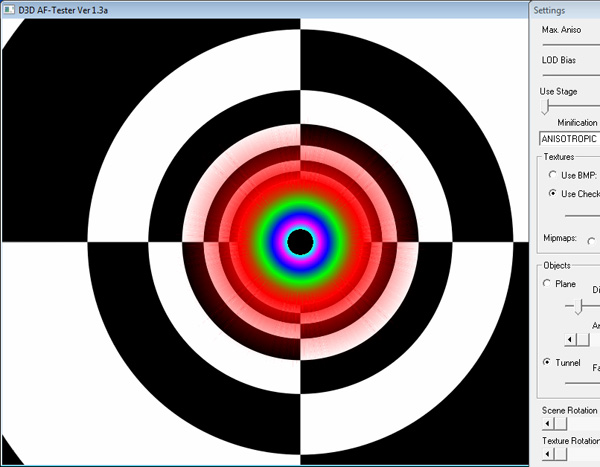 Current state of AF in IVB
Anisotropic filtering quality is much improved compared to Sandy Bridge. There's a low precision issue in DirectX 9 currently which results in the imperfect image above, that has already been fixed in a later driver revision awaiting validation. The issue also doesn't exist under DX10/DX11.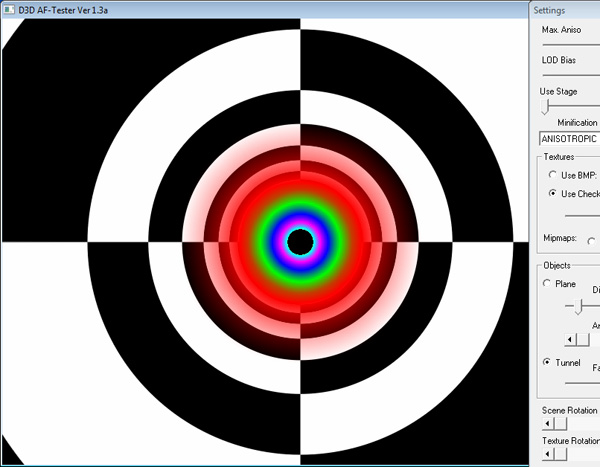 IVB with improved DX9 AF driver
Game compatibility is also quite good, not perfect but still on the right path for Intel. It's also worth noting that Intel has been extremely responsive in finding and eliminating bugs whenever we pointed at them in their drivers. One problem Intel does currently struggle with is game developers specifically targeting Intel graphics and treating the GPU as a lower class citizen. I suspect this issue will eventually resolve itself as Intel works to improve the perception of its graphics in the market, but until then Intel will have to suffer a bit.