Overclocking and 22nm
In the old days, whenever Intel transitioned to a new manufacturing process it was accompanied by increased overclocking headroom thanks to the reduction in power consumption and increase in switching speed afforded by the new transistors. To be honest, it's surprising the ride has even lasted this long.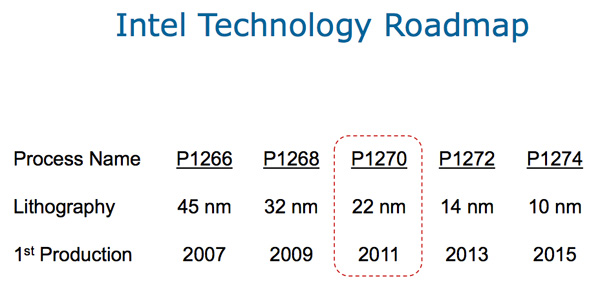 Intel's 22nm process (P1270) is the most ambitious yet. The non-planar "3D" transistors promise to bring a tremendous increase in power efficiency by increasing the surface area of the transistor's inversion layer. It's the vehicle that will bring Intel into new form factors in mobile, but we're around a year away from Haswell's introduction. Rather than 22nm being a delivery platform for Ivy Bridge, it feels like Ivy Bridge is being used to deliver 22nm.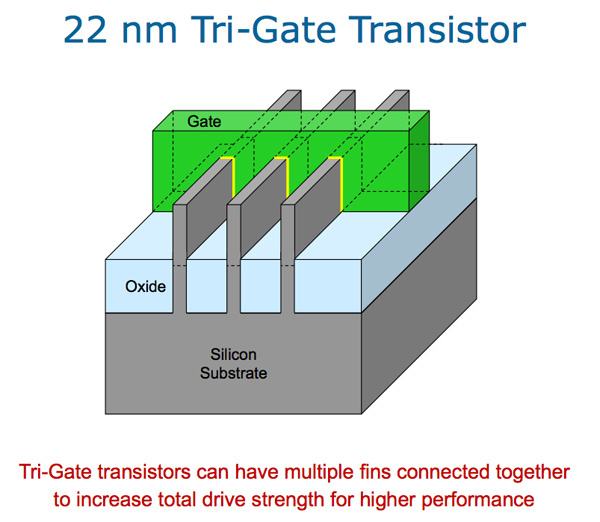 The process is still young and likely biased a bit towards the lower leakage characteristics of lower voltage/lower wattage CPUs, such as those that would be used in Ultrabooks. These two factors combined with some architectural decisions focused on increasing power efficiency result in what many of you may have heard by now: Ivy Bridge won't typically overclock as high as Sandy Bridge on air.
The frequency delta isn't huge. You'll still be able to hit 4.4—4.6GHz without resorting to exotic cooling, but success in the 4.8—5.0GHz range will be limited to water alone for most. Ivy Bridge is also far more sensitive to voltage than Sandy Bridge. Heat dissipation can increase significantly as a function of voltage, so you'll want to stay below 1.3V in your overclocking attempts.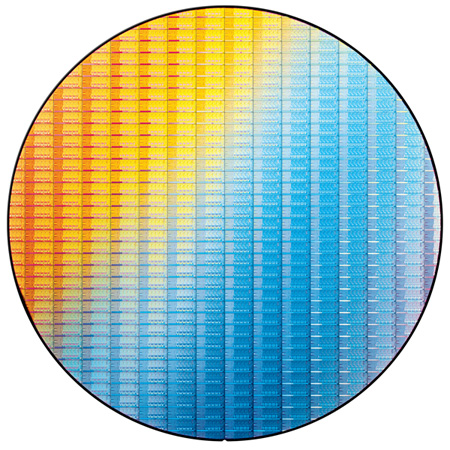 Dr. Ian Cutress, our own Senior Motherboard Editor, put Ivy Bridge through a pretty exhaustive investigation if you want more details on exactly how the chip behaves when overclocking and how best to overclock it.
For the past few years I've been focused on power efficient overclocking. I'm looking for the best gains I can get without significant increases in core voltage. With my 3770K I was able to reliably hit 4.5GHz with only a 140mV increase in core voltage: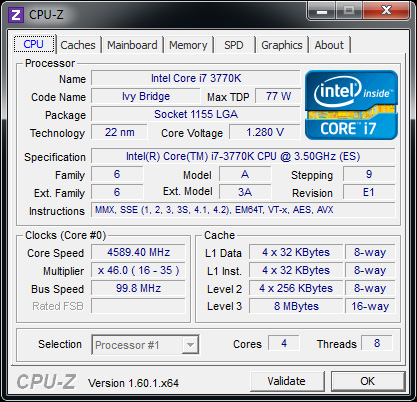 The end result is a 15—28% overclock, accompanied by a 32% increase in power consumption. The relationship between overclock speed and power consumption actually hasn't changed since Ivy Bridge, at least based on this datapoint.
Ivy Bridge Overclocking
Intel Core i7 3770K
Stock
4.6GHz Overclock
% Increase
Load Power Consumption
146.4W
204W
39.3%
x264—2nd Pass
41.8 fps
49.5 fps
18.4%
As always, your mileage may vary depending on the particular characteristics of your chip. Ivy Bridge can be overclocked, but at least initially it's not going to be as good of an overclocker as Sandy Bridge. Over time I expect this to improve somewhat as Intel's 22nm process matures, but by how much remains a question to me. It's unclear just how much of these limits are by design vs. a simple matter of process maturity.