Display
I mentioned earlier that it's interesting that Qualcomm, Intel, and others have identified and gone with WSVGA (1024x600) for their reference designs at around 4". In the case of the FFRD/X900, it's 4.03" WSVGA TFT-LCD. That works out to 295 PPI and looks extremely attractive in person. I find it quite hard to pick out individual pixels; this is definitely a high PPI display that's right up there with the best. In addition, the capacitive digitizer is excellent; I have no complaints about tracking accuracy at all, again just like you'd expect from a shipping device.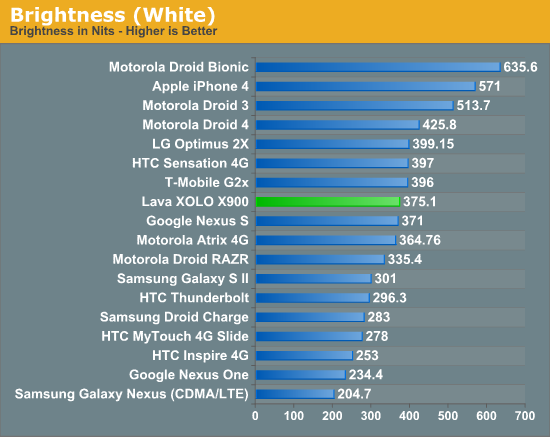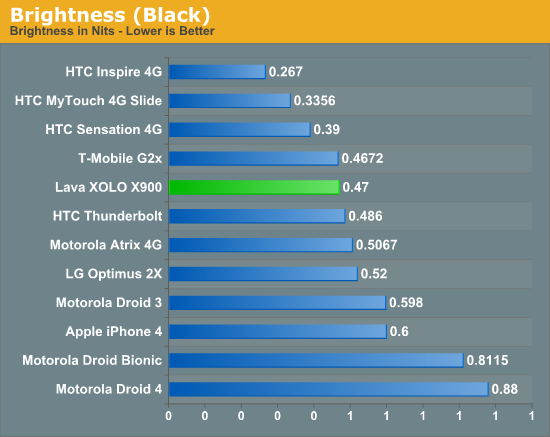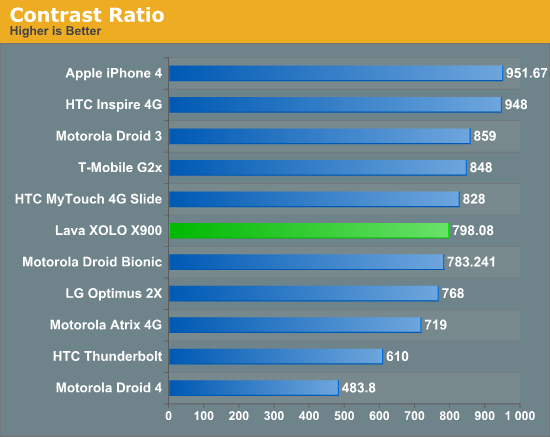 The X900 also goes pretty bright, at 375 nits, and has good contrast at around 800. I'm impressed with the display again just because up until recently seeing good LCDs outside of anything but the iPhone 4/4S has been a rarity. The HTC One X and Rezound are probably the only other devices in recent memory that surpass, but suffice it to say Intel/Lava haven't skimped here.
As you can see from the gallery above, the display's performance is pretty good. CIE shows primaries and secondaries are close to where they should be, but not perfect (but way better than AMOLED insanity). Unfortunately color temperature is around 7500K constantly, and gamma is a bit sporadic. It's worth dealing with those inconsistencies for that high PPI though.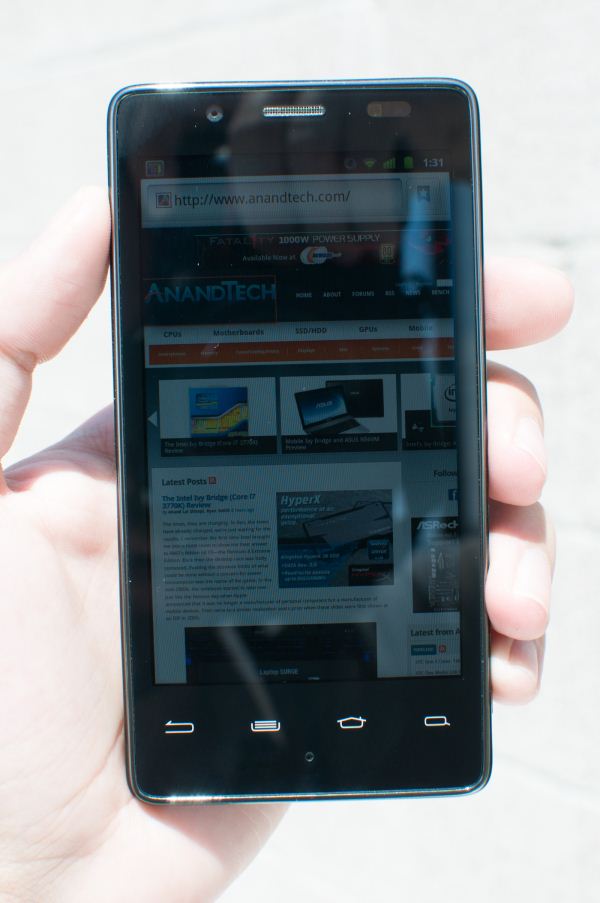 Outdoor viewing angles are also pretty good, basically what we're used to for LCD displays outside in direct sunlight.