Battery Life
Nailing performance is one thing, but in order to really sell Medfield and other upcoming SoCs to OEMs, Intel has to deliver battery life and power consumption that's competitive. It's about performance/power in the SoC space. First, it's worthwhile to note that the X900 includes a relatively small battery, at just 5.4 Whr. Of late, batteries over 6 Whr seems like the norm, and I'm told that future designs including the Motorola phone will probably include larger ones. It's just good to have that frame of reference and this chart should help: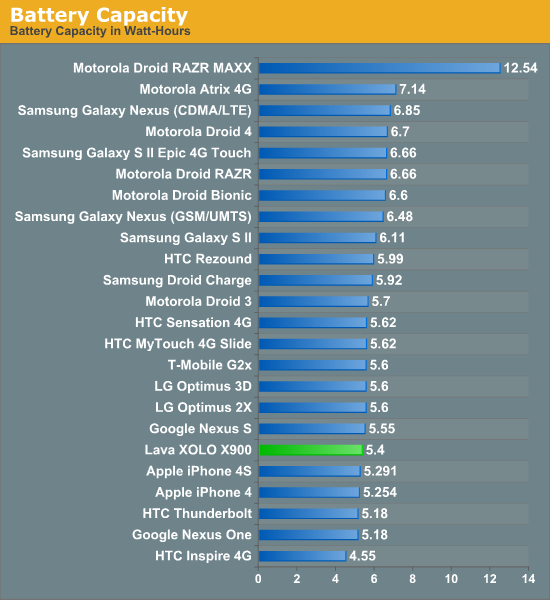 Intel notes battery life in their own X900 announcement blast as being around 5 hours of continuous 3G browsing and 8 hours of talk time. Our own numbers end up being pretty darn close, at 4.6 hours and 8.5 hours for those two metrics, respectively.
As a reminder, the browsing tests happen at 200 nits and consist of a few dozen pages loaded endlessly over WCDMA or WiFi (depending on the test) until the phone powers off. The WiFi hotspot tethering test consists of a single attached client streaming 128 kbps MP3 audio and loading four tabs of the page loading test through the handset over WCDMA with the display off.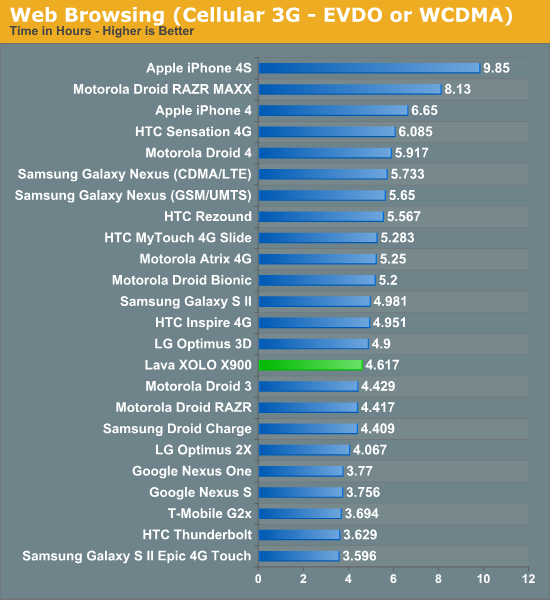 As a smartphone the X900 does a bit below average here, but as we mentioned it also has an unusually small battery for a modern flagship Android smartphone. If we divide battery life by battery capacity, we can get a better idea for how the Medfield platform compares to the competition: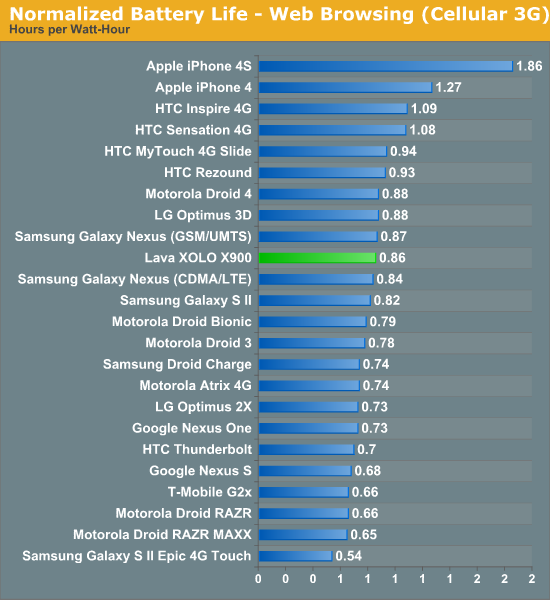 Normalizing for battery capacity, the X900 actually does a bit above average. In other words, the Medfield platform appears to be just as power efficient as some of the newer OMAP 4 based smartphones.
On WiFi the situation is no different: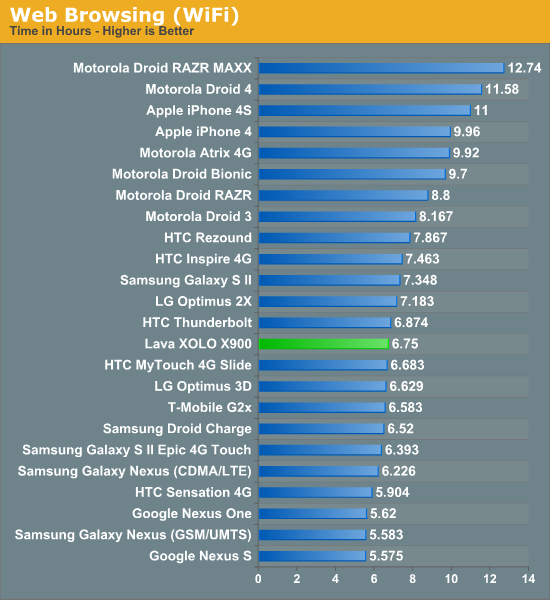 Again we see reasonable numbers for the X900 but nothing stellar. The good news is that the whole x86 can't be power efficient argument appears to be completely debunked with the release of a single device. To move up in the charts however, Intel needs to outfit its reference design with a bigger battery - something I've heard is coming with the Z2580's FFRD. The normalized results put the X900 at the middle of the pack: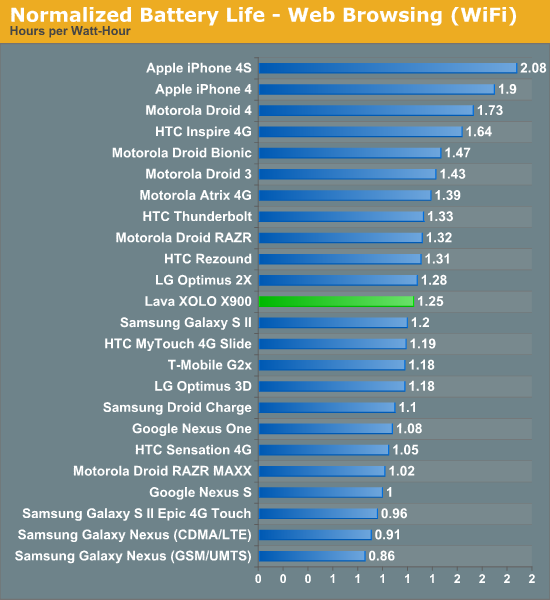 We see similar results in our talk time and 3G hotspot tests: