Final Words
After years of begging, OCZ has finally delivered much of what we've wanted in an SSD: low write amplification and very good random/sequential write performance. It could use a more aggressive real-time garbage collection algorithm but running an OS with TRIM, that's mostly picking nits. The Vertex 4 takes write performance seriously and delivers handsomely, besting even the latest from Intel and Samsung. The advantage over SandForce is clear, particularly because Everest 2 and the Vertex 4 are able to deliver consistent performance regardless of data composition. SandForce's realtime compression/dedupe technology is definitely exciting, but if you're able to deliver similar or better performance without the inconsistency of data-dependency the choice is obvious. SandForce definitely set the bar very high with the SF-2281, but Everest 2 has the potential to exceed it - assuming OCZ/Indilinx can deliver on its promises.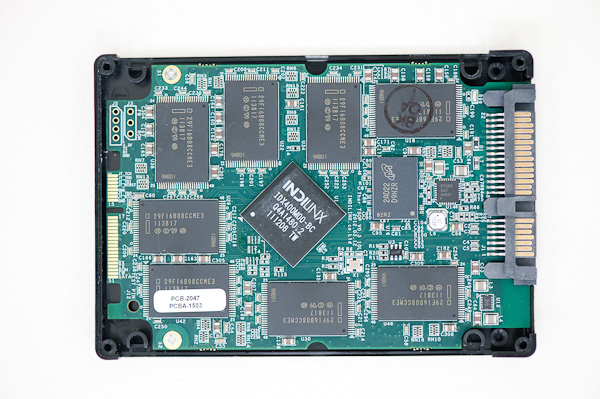 Sequential read performance is unfortunately just as important for client workloads, and the Vertex 4 doesn't do nearly as well there. If OCZ is able to improve its low queue depth sequential read performance through a firmware update in the coming weeks, it will truly have built a drive (and controller) that are among the fastest on the market. I see no reason that OCZ shouldn't be able to achieve this given the sequential read performance we saw from Octane, but as is always the case with these types of launches we have to review the product we have, not the product we'll get.
Should nothing change, the tradeoff is an interesting one. OCZ effectively gives us three of the four corners of raw performance, and competitive sequential read speeds under heavy load. Does giving up the bottom end of sequential read performance matter? For users with very write intensive or generally IO heavy workloads, the tradeoff is likely worth it. It almost feels like OCZ should have launched the enterprise version of the Vertex 4 first, given its strengths. For more typical mainstream client workloads, the Vertex 4 isn't as good of a fit. The drive is still usable, but it's far from industry-leading when it comes to low queue depth read speeds. Admittedly it is industry-leading in write performance even in mainstream workloads, but the combination of the two is really what's missing. As we demonstrated with our copy test, the Vertex 4 is able to deliver good real world read performance but as our Light Storage Bench suite shows the read performance isn't consistently high. It's a frustrating dynamic, one that I truly hope is mitigated with the next firmware release as OCZ has promised.
Idle power consumption is also a concern of mine. As it stands, consuming over 1W when doing nothing isn't ok for a notebook drive. OCZ tells us a fix is on the way for this as well, but someone buying today needs to keep this in mind if it's going into a portable. The impact to overall battery life shouldn't be tremendous, but if you're on a quest to squeeze every last minute out of a single charge you may want to consider some of the alternatives.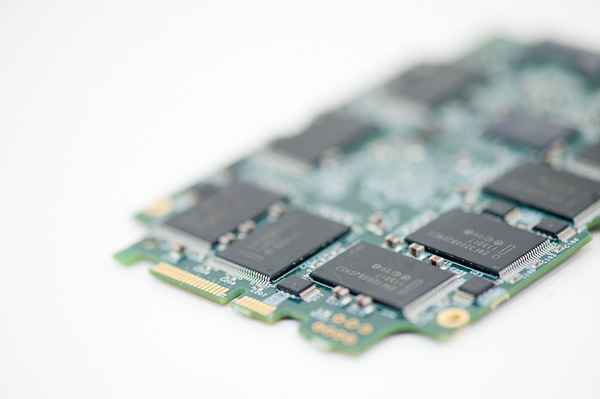 Validation is and has always been a hot topic with every new SSD. OCZ is taking things more seriously and more importantly, has better access to fix bugs as they come up. With direct access to the firmware source code (a benefit of owning Indilinx), OCZ shouldn't have the same limits it has had in the past when working with third party controller vendors. The presumption is that now, if bugs come up in the field or during testing, they can be addressed as quickly as the Indilinx firmware engineers can type out a workaround. It remains to be seen how this works in practice, but the concept is at least sound.
In the end, as with most brand new controllers and SSD reviews our conclusion is to wait. Vertex 4 is a unique drive that really delivers a lot of what we've been asking for from a performance standpoint, but with some tangible caveats that we're told will be resolved in the coming weeks. If you're buying an SSD today, our standarding recommendation (particularly for Mac users) is Samsung's SSD 830. If you have a workload that demands better write and/or random read performance, let's see how this and other soon-to-be-announced drives behave over time before jumping the gun.