Integrated Graphics Performance
So how fast is the i815's integrated video? There's only one way to find out: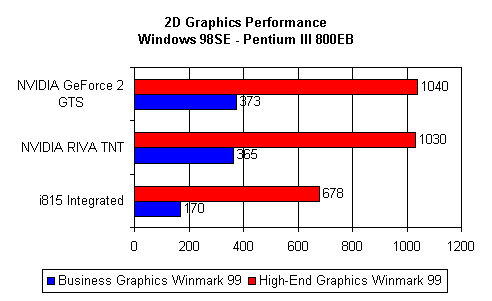 As you can see, the 2D performance of the i815's integrated video is horrible, noticeably slower than even the old Riva TNT.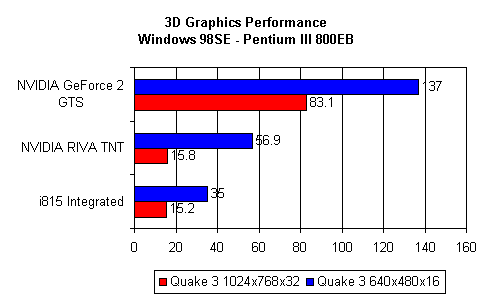 The integrated video is obviously not intended to be the fastest Quake III solution, but we will say that the i815's integrated video looked much better than what we noticed with the i810 under games like Quake III. But at 35 fps at 640 x 480 x 16, it's clear that you shouldn't be playing any games without an external graphics adapter on an i815 board.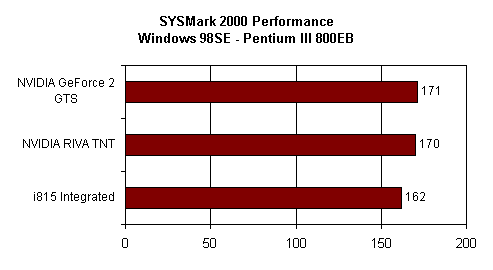 The integrated video even makes the i815's SYSMark 2000 score take about a 6% drop in performance when compared to the same setup but with a GeForce 2. So you can see why we would use a GeForce 2 in our i815 benchmarks later on in the review.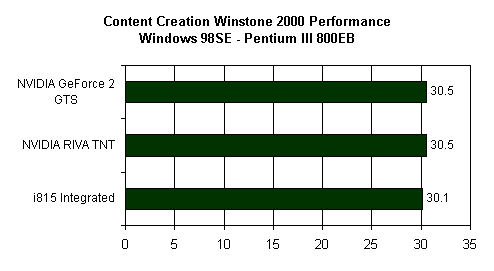 The performance hit is much less noticeable under Content Creation Winstone 2000.