Gaming Performance
We've already established the AMD Radeon HD 7970 at the heart of the Erebus GT is the fastest single-GPU graphics card currently available, though iBUYPOWER didn't opt to exploit the liquid cooling loop to coax more performance out of it. Given these figures, that performance may not be entirely needed until you start running games in surround resolutions.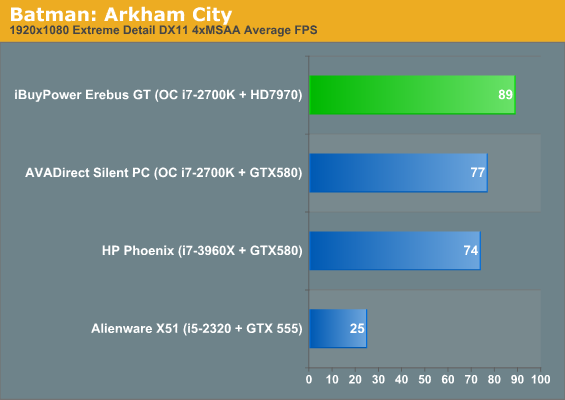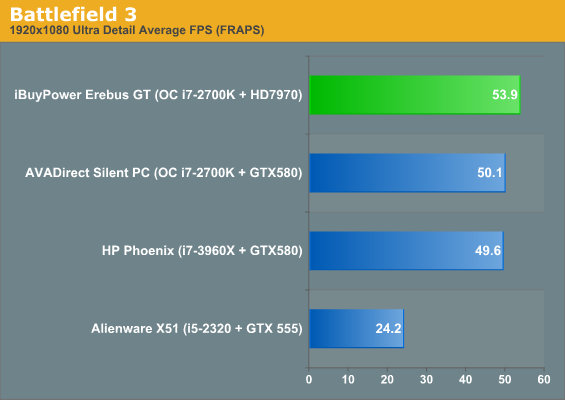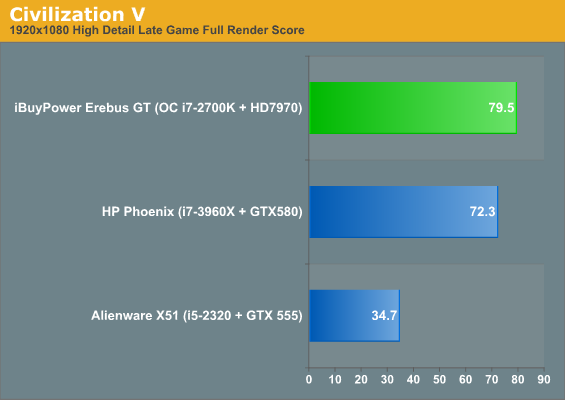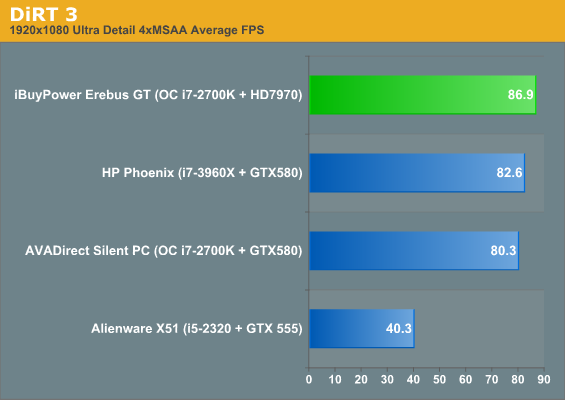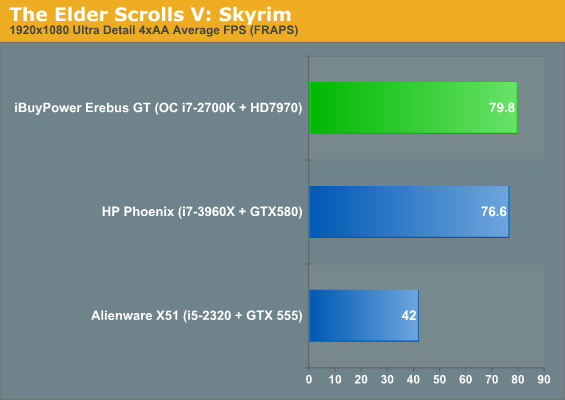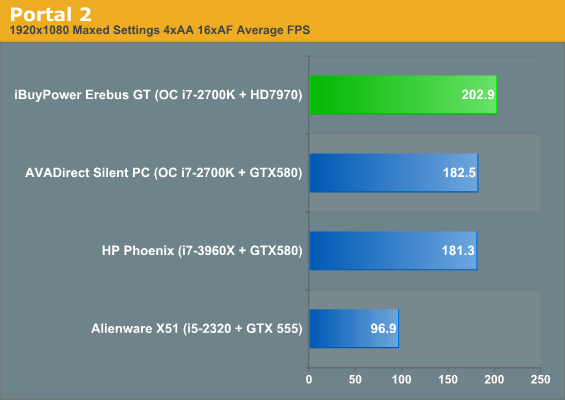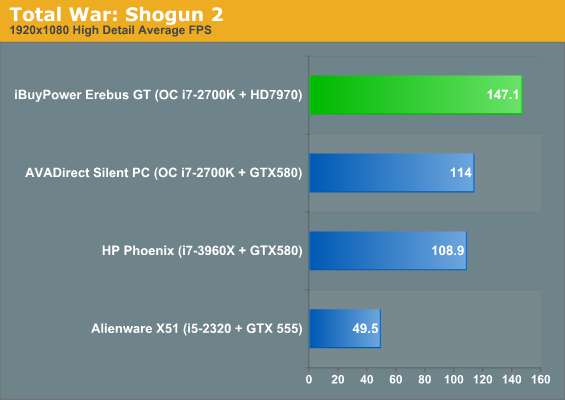 Note that a couple results are missing from Civilization V and Elder Scrolls V: Skyrim due to separate issues. As mentioned in our review of the HP Phoenix, Civilization V (or more accurately, the Acer HN274H) has a bug wherein the maximum resolution of the monitor isn't correctly detected by the benchmark, so we don't have results from AVADirect's system in that game. Likewise, AVADirect's Skyrim benchmark was run before Patch 1.4 and the high resolution texture pack, so those results have been omitted.
With that out of the way, iBUYPOWER's system demonstrates a healthy lead on the competing systems. HP is unfortunately not planning to make the 7970 available in the Phoenix, opting for a more lateral move to the Radeon HD 7950 from the GeForce GTX 580 in our review unit. The result is that while the HP Phoenix can be had for less than the Erebus GT, it's also never going to approach iBUYPOWER's system in terms of raw gaming performance. We've also gone ahead and run our surround gaming tests (for the first time on our new suite) with the Erebus GT: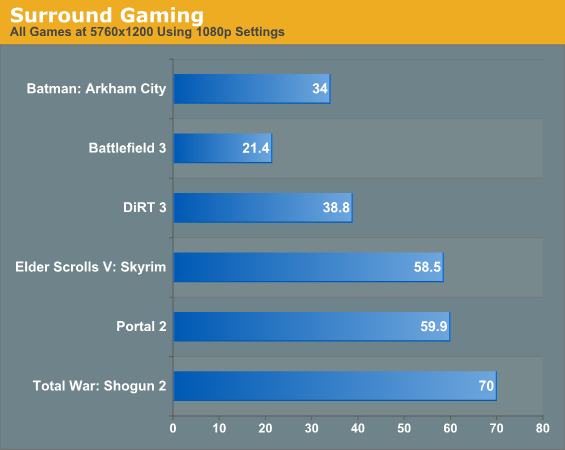 Because the AMD Radeon HD 7970 supports running three displays off of a single card, we're able to include surround gaming testing results that really stress the system. It's not surprising that Battlefield 3 turns in an unplayable result; the game is incredibly stressful on its own before asking a single GPU to handle it at a 6.9 megapixel resolution with 4xMSAA. Civilization V also continues to be quirky by refusing to benchmark in surround mode, but the game is actually playable at the 5760x1200 resolution with no problems.
We'll have to wait for additional systems to see where a single 7970 (and the iBUYPOWER system) stack up relative to other offerings, but considering the punishing requirements of our gaming suite it's safe to say that the only way you'll get a better triple-head gaming system is by using multiple GPUs (or waiting to see what NVIDIA's Kepler brings to the table).