Final Words
In many ways the new iPad was a known quantity. We knew to expect a faster SoC, a significantly higher resolution display and LTE support - Apple delivered on all fronts. The new iPad, much like another iPhone, is simply a tangibly improved version of its predecessor.
The iPad 2's display quickly became unacceptable from a resolution standpoint. The 3rd generation iPad's Retina Display completely addresses the issue and creates a new benchmark for other players in the tablet and ultraportable notebook space to live up to. It really is great to see Apple pushing display technology so aggressively and at reasonable price points. I do hope it's only a matter of time before we see a similar trend on the Mac side.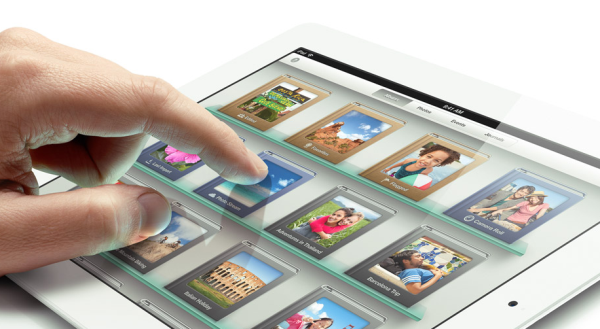 The finer details of yesterday's announcement were interesting - a much larger battery and 4x-nm LTE baseband. Arguably the most important information however is what Apple didn't talk about.
Today we have a first-world-problem with tablets, including the iPad - they are spectacular for certain usage models, but frustrating for others. Tablets aren't notebook replacements yet, but they can be more useful than a notebook depending on what you're doing. At the same time, tablets can be considerably worse than a notebook - again, depending on what you're doing. The solution to having the best of both worlds is to switch between or travel with two devices: a tablet and a Mac/PC. Ideally we'd like to see consolidation where you'd only need one.
Windows 8 proposes a solution to this problem: a single OS that, when paired with a convertible tablet (or dockable tablet like the Transformer Pad), can give you a tablet experience or a full blown desktop OS on a single device. Apple hasn't tipped its hand as to what the iOS UI strategy is going forward. I suspect we'll get some update at WWDC this year, but Apple is playing it very quiet at this point. Microsoft's strategy does bode very well for Windows users who also want a tablet, however it does alienate Windows users who want a more robust desktop experience. It's clear to me that Apple is trying to move the iPad closer to the MacBook Air in its product line, but it's unclear to me whether (or when) we'll see convergence there.