System Performance
While Dell is able to differentiate the XPS 13 substantially in terms of its external design, the internals are still largely governed by the requirements of the ultrabook class. The XPS 13 benefits greatly from the Samsung 830 SSD, but we're still dealing with a Sandy Bridge ultra-low-voltage i7 and the accompanying HD 3000 graphics. If you want a better idea of how these graphics will perform, you can check out our Sony Vaio Z2 review as that notebook's HD 3000 should be comparable.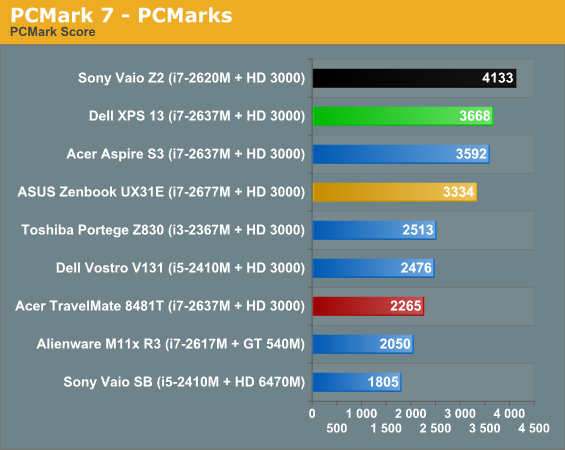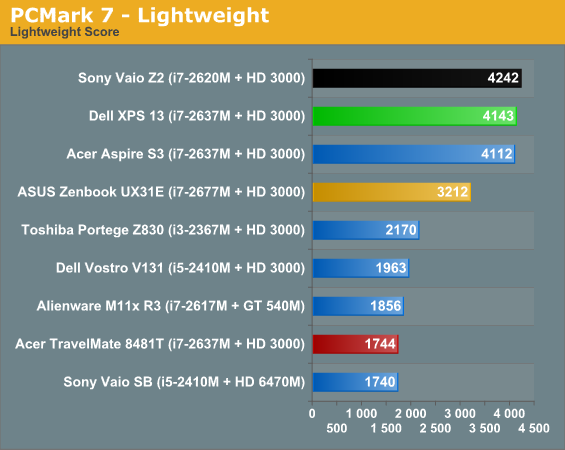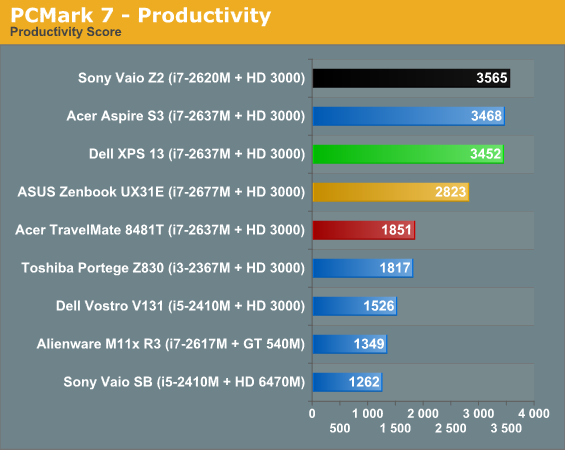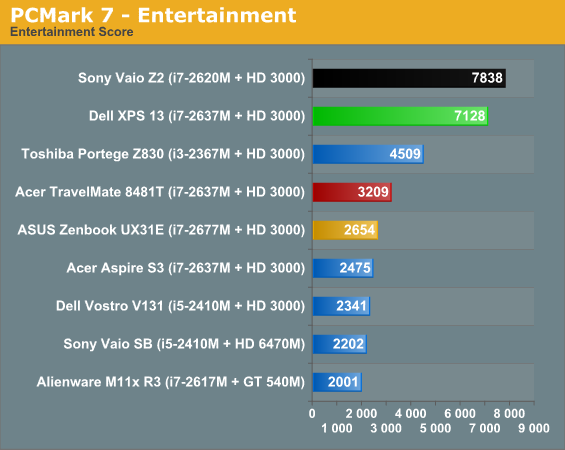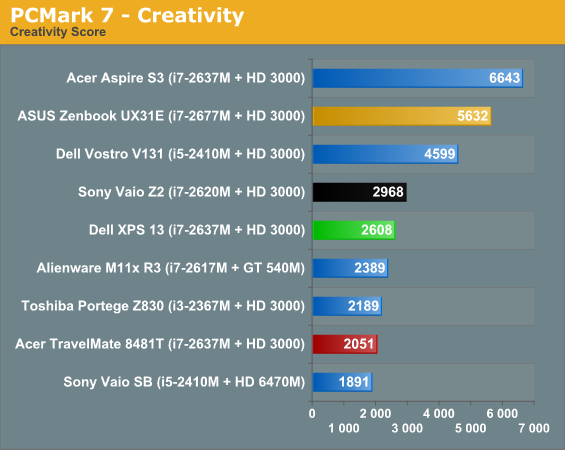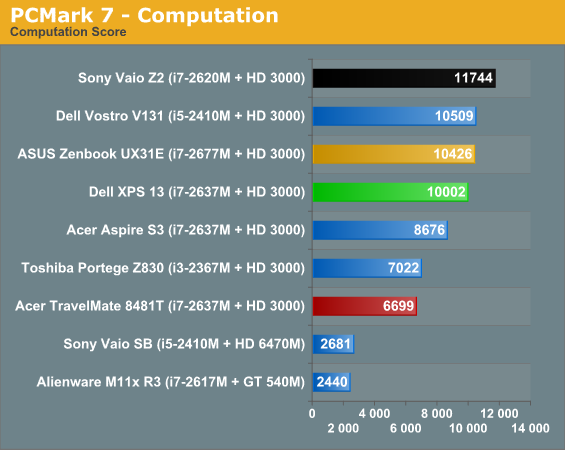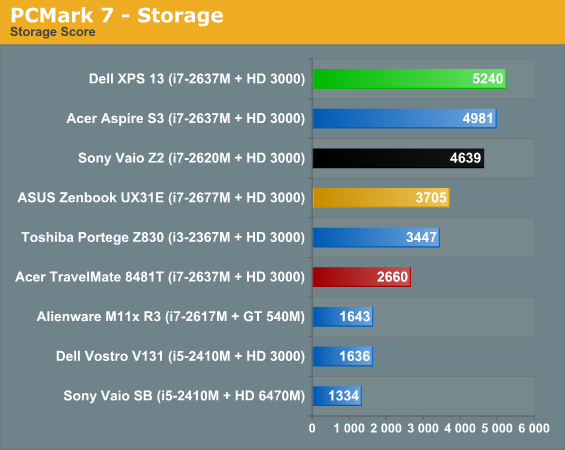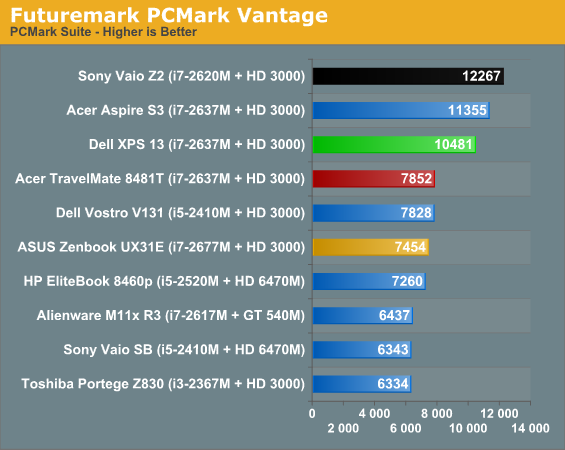 Our PCMark 7 results are mostly predictable, but the takeaway should really be that the Samsung 830 SSD is one of the best SSD solutions we've seen in an ultrabook thus far, even besting Sony's unusual RAID 0 configuration in the Vaio Z2. That lines up largely with conventional wisdom on desktop builds: a single 256GB SSD is generally preferable to a pair of 128GB SSDs in a striped RAID.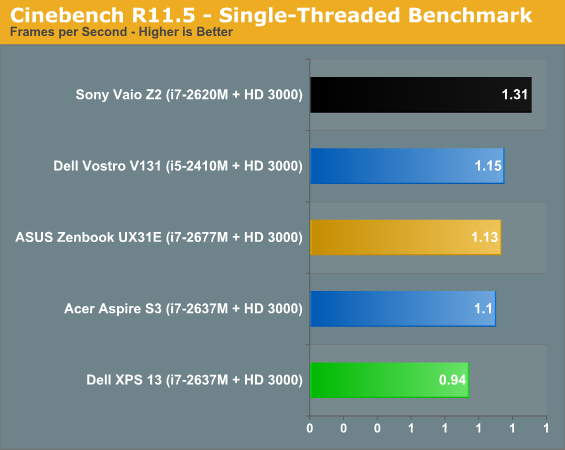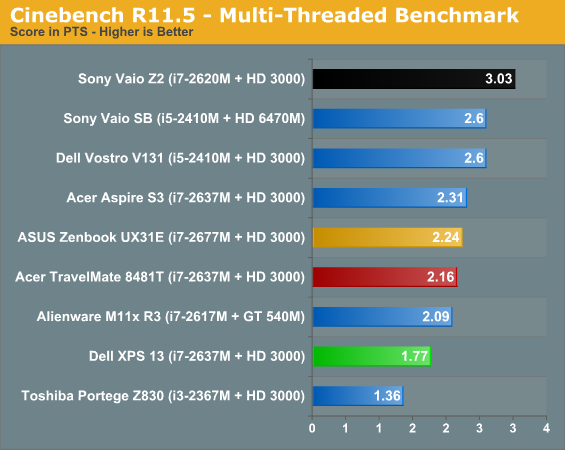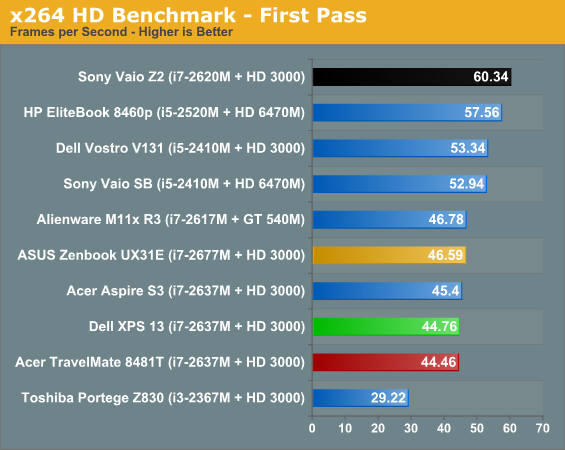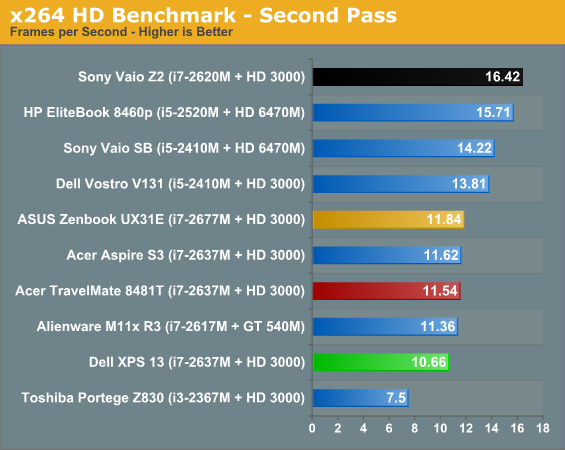 Unfortunately, you could argue the XPS 13 is also hitting some thermal limits as its application performance is a bit behind the curve. While the overall design of the XPS 13 is attractive, the cooling system causes the tiny fan to run at full bore just to keep temperatures manageable, and without that thermal overhead the chip has a harder time hitting and sustaining those high turbo clocks.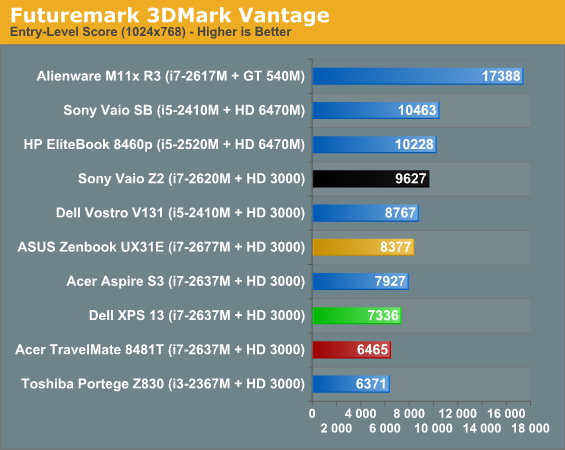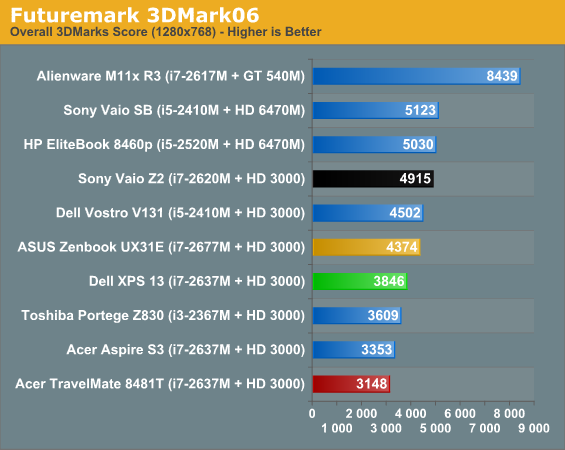 Our 3DMark results corroborate our other findings: where ultrabooks are concerned, the XPS 13 continues to be slightly behind the curve.