Final Words
It goes without saying that MSM8960 is a hugely important SoC release for Qualcomm. It's the first release with Qualcomm's new Krait CPU architecture, an entirely new cellular baseband with support for nearly every air interface, and is manufactured on TSMC's 28nm process. It says something that we're able to hold 28nm TSMC silicon in our hands in the form of the MDP, and it's only a matter of time before we start seeing Krait show up in devices in 2012.
We've gone over basically all of the benchmarks available to us on Android right now, and yet subjective performance impressions are still valuable. The MDP8960 is the absolute fastest we've seen Ice Cream Sandwich thus far - the UI is absolutely butter smooth everywhere, and web browsing in either Chrome or the stock Android Browser is also the smoothest we've seen it. There's no stutter bringing up the application switcher, or taking screenshots, two places that 4.0.3 still drops frames on the Galaxy Nexus.
Krait offers another generational leap in mobile SoC performance. The range of impact depends entirely on the workload but it's safe to say that it's noticeable. The GPU side of the equation has been improved tremendously as well, although that's mostly a function of 28nm enabling a very high clock speed for Qualcomm's Adreno 225. We are eager to see what the Adreno 3xx GPUs that will pair up with future Krait SoCs can do.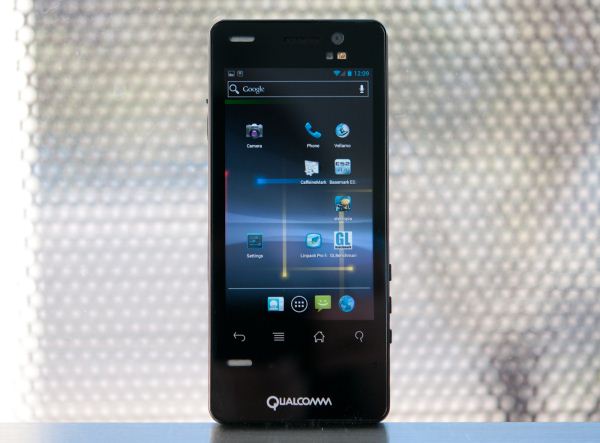 The big unknowns today are power consumption and the performance of shipping devices. While we were able to provide power numbers using Qualcomm's handy Trepn tool, we couldn't produce a reference point on older silicon. The move to 28nm and a second generation of cellular basebands has generally been heralded as being the answer to our battery life issues, particularly with LTE. It remains to be seen just how much of an improvement we'll see there. Knowing how much power MSM8960's cellular architecture uses is especially relevant when you consider that MDM9615 includes the exact same modem as MSM8960.
These initial results look extremely promising, however. Krait based devices should begin shipping sometime next quarter, the wait is almost over.