Dell U2412M Color Uniformity and Gamut
Of course if only the center of the panel looks good, it's going to make images look bad with color shifting and other undesirable results. Taking a set of nine measurements around the screen lets us evaluate the screen uniformity.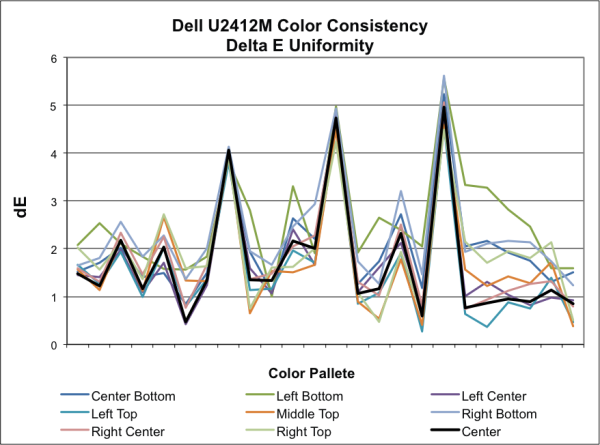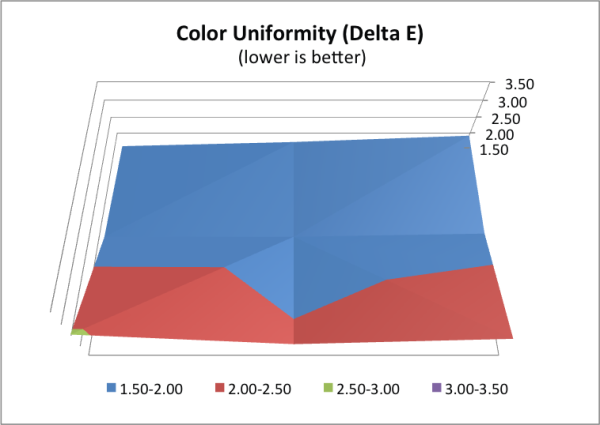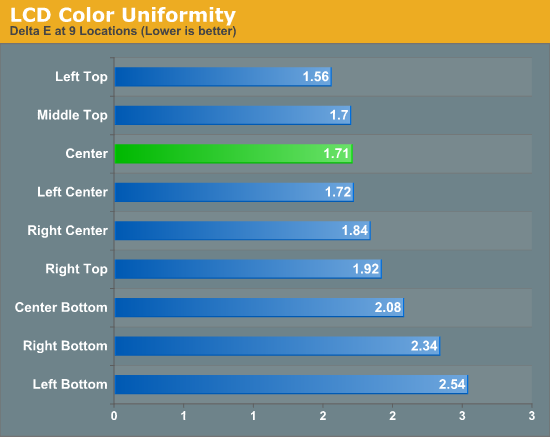 There is a bit of a shift around the screen that is most noticeable in the corners and with the grayscale. The average dE for all the measurements manages to stay below 3, but all the blue swatches stay above 3 across the display. At a couple locations certain colors manage to rise above 3, but for the most part it is just blue. The rise in the grayscale is the most noticeable thing, which is what causes the high average dE results in the corners.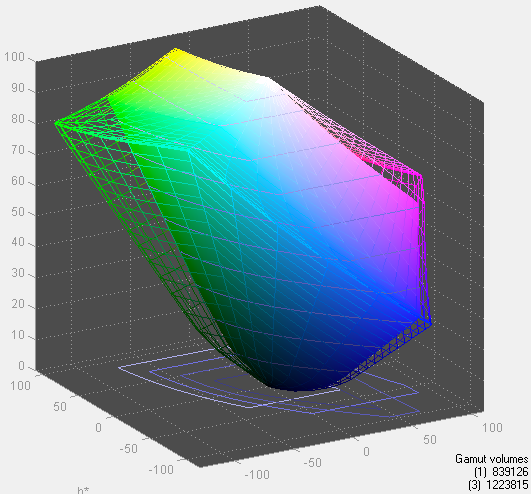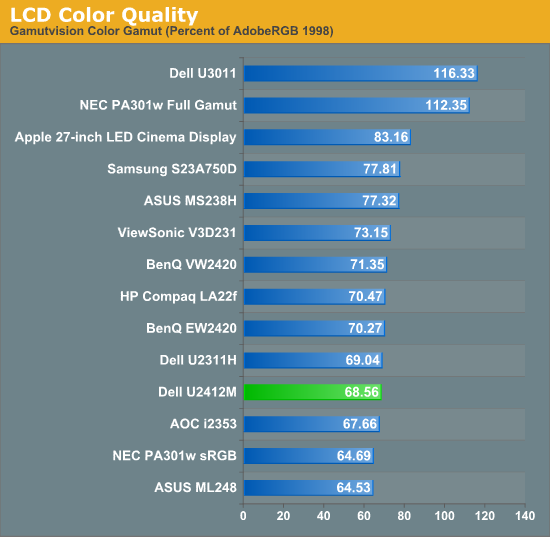 The Dell has around 70% of the AdobeRGB colorspace, which is close to the sRGB standard. We expected this as our blue dE values were so high and if we could do more than 70% of the AdobeRGB gamut we would see more accurate results there. However, I don't think anyone considering the U2412M with it's high blue dE values will reject it because of its slightly smaller than sRGB gamut.