But the Screen is Amazing
For all of the weaknesses the Sony VAIO Z2 has, the one aspect of it that can't be denied is the quality of the screen. While it still fails the TN panel test (looking at it from a low angle for washout), overall picture quality is absolutely stellar. High pixel density screens have historically performed exceptionally well for us, and the Z2's is no different.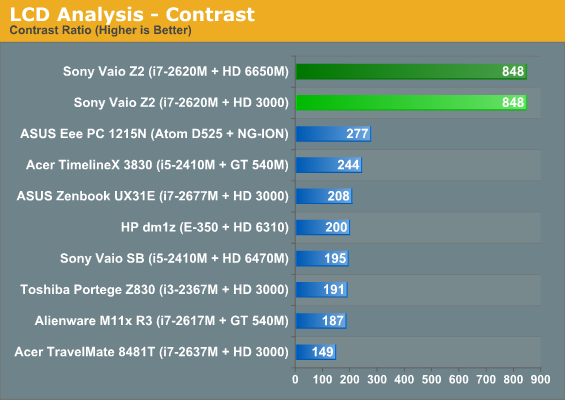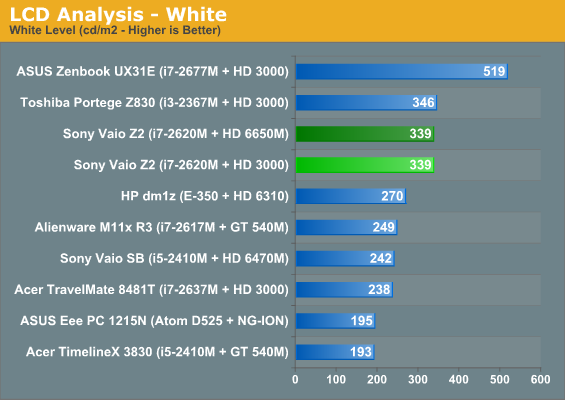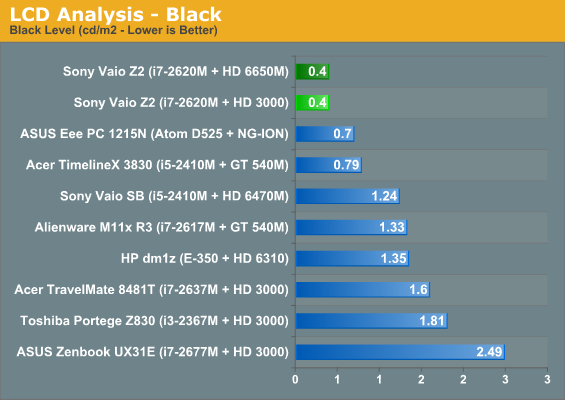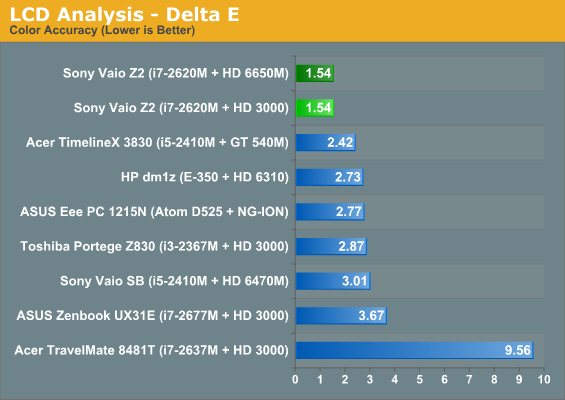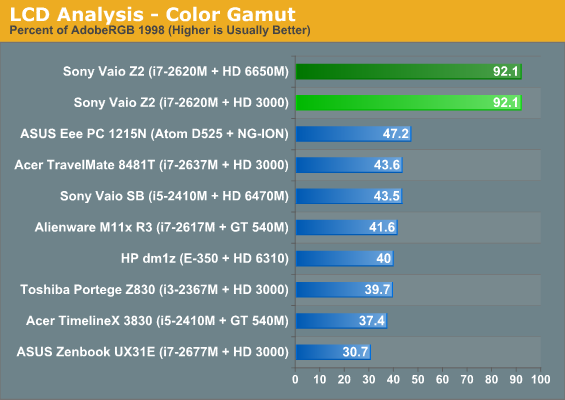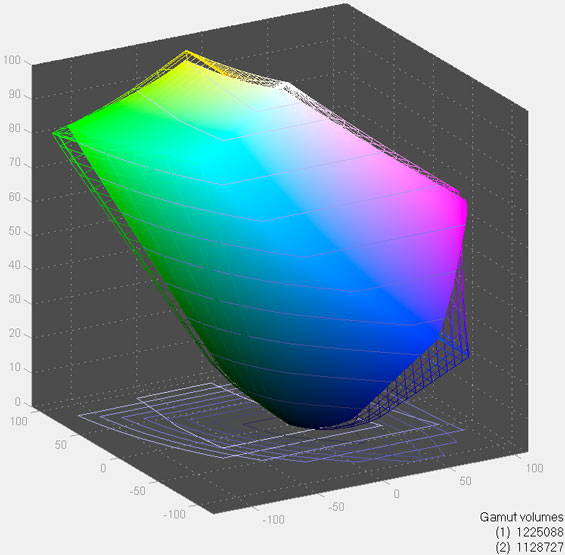 Fantastic contrast, color accuracy, color gamut...the Sony VAIO Z2's 1080p screen is among the best screens we've ever tested and embarasses the competition. While other manufacturers continue to dump poor quality 768p screens in their portables, Sony shows everyone else how it's done. There's a measure of backlight bleed at the bottom, but uniformity is generally superior to other notebooks in the Z2's class.
Viewing angles are also pretty good; the gallery doesn't tell the whole story. Finding the sweet spot for viewing isn't difficult at all, it's only at extreme angles that the screen suddenly washes out dramatically. There's a little bit of latitude before everything goes to hell, which is better than can be said for most notebook TN panels.