Application and Futuremark Performance
Sony's decision to use a full-wattage Intel Core i7 dual-core mobile processor in the VAIO Z2 instead of the 17W CPUs notebooks with these kinds of dimensions usually enjoy means you can expect the Z2 to perform consistently at the top of the heap where application performance is concerned. Add the AMD Radeon HD 6650M in the Power Media Dock to the equation and suddenly you'll also see the Z2 go on a tear in Futuremark's tests. Note that we're focusing on the ultraportable market here, so there are certainly faster laptops around; they're just not available in a sub-14" form factor.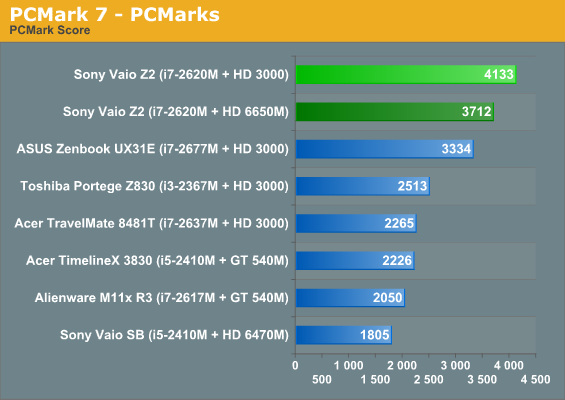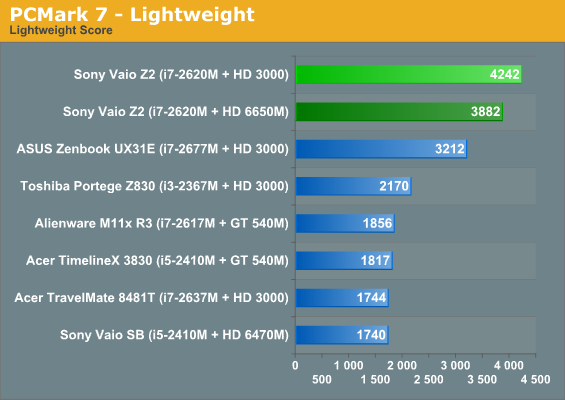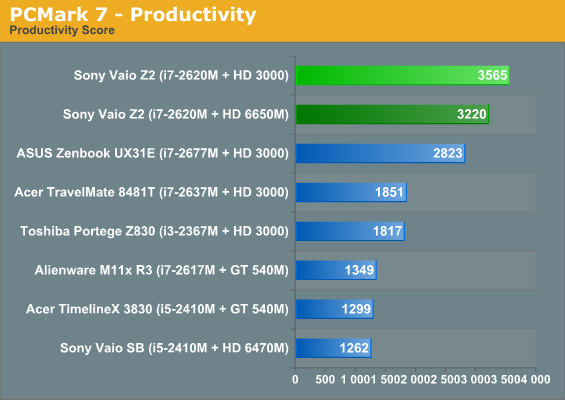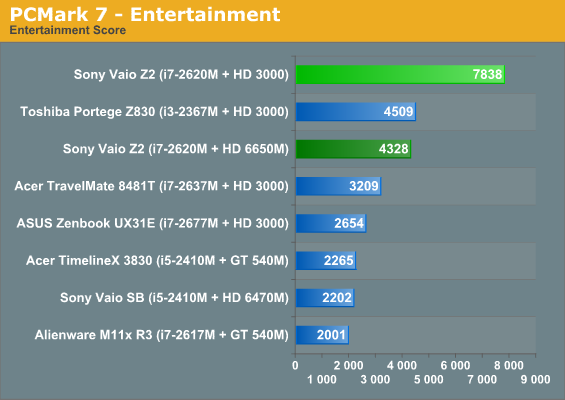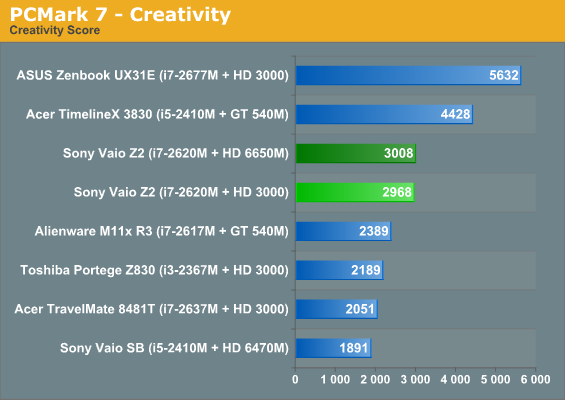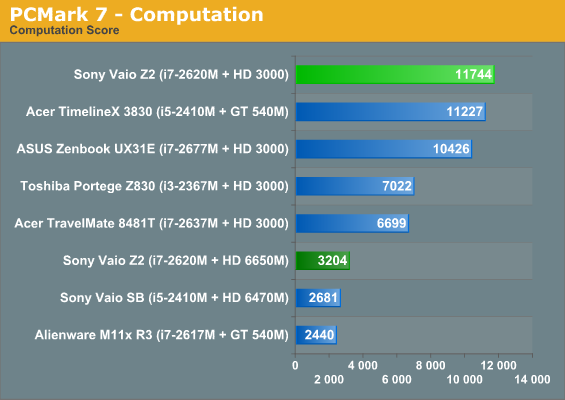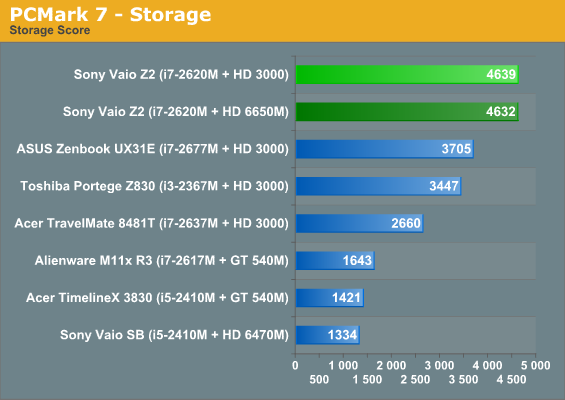 Or at least it should. In PCMark 7 we can see from the Computation score that the Z2 is clearly running the HD 6650M properly (Computation employs Intel's Quick Sync), but the 6650M seems to have a deleterious effect on scores across the board. I have to wonder if PCMark 7 doesn't just outright favor Intel's integrated graphics: notice how every other system with a dedicated GPU clusters at the bottom of most of the charts.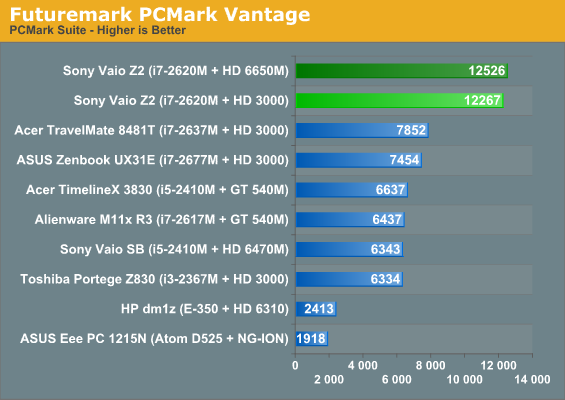 PCMark Vantage proves to be a little more even-handed and scores line up where they ought to be, with the HD 6650M offering an improvement to the Z2's user experience.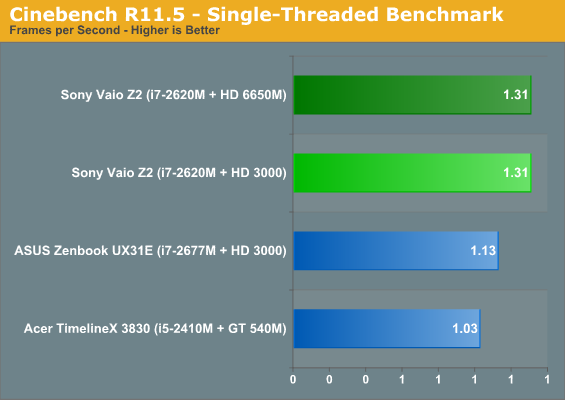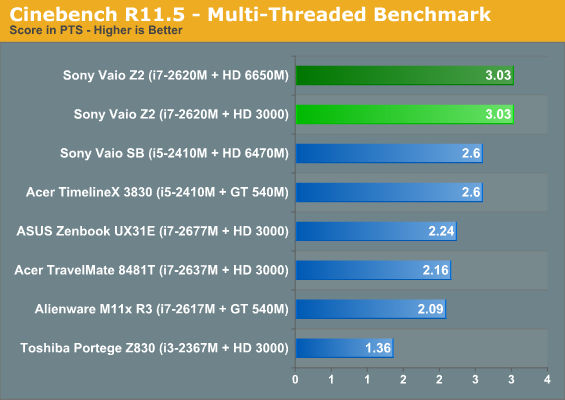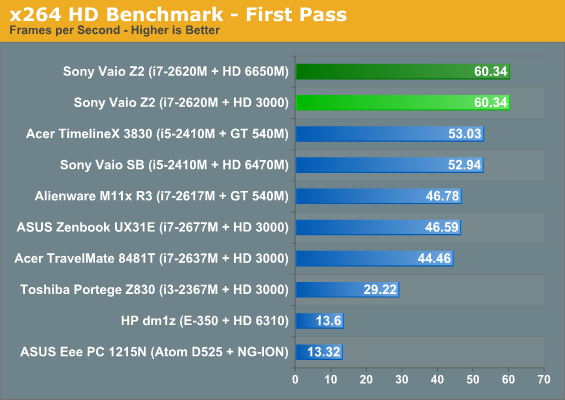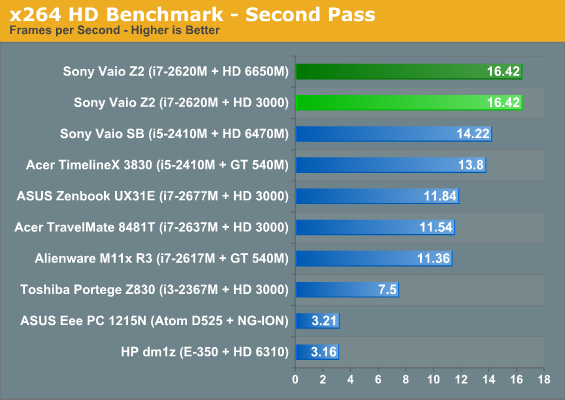 Unlike PCMark 7, our application tests reveal no difference in performance between having the Radeon on hand or just using the integrated graphics. These tests are purely CPU bound.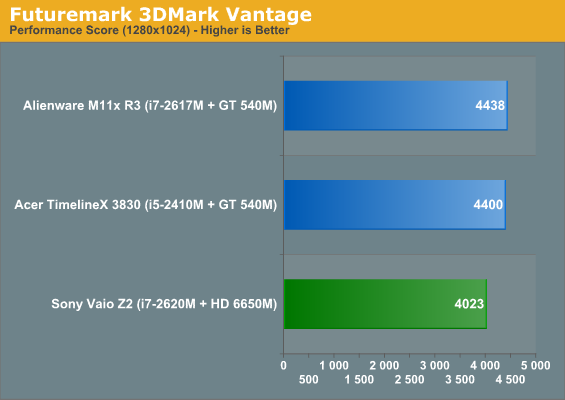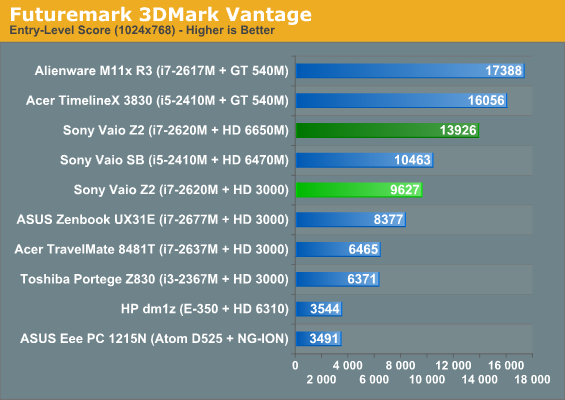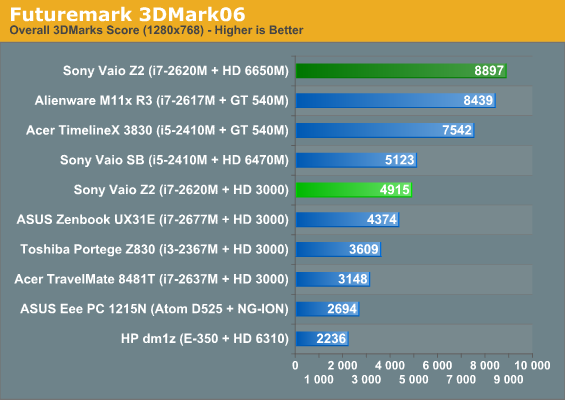 Predictably, the 3DMarks enjoy a substantial boost in performance from switching over to the dedicated AMD Radeon HD 6650M. Unlike the Radeon HD 6470M in Sony's VAIO SB, the 6650M is a definite and notable improvement on Intel's integrated graphics.