Overclocking: Game & Compute Performance
We'll keep the commentary thin here, but overall the overclocked performance of the 7950s looks very good. The XFX 7950 BEDD has the lead among the 7950s due to its slightly higher overclock of 1050MHz, while the 7950s as a whole enjoy anywhere between a 2% to 10% lead over the 7970. It's clear that if you want a 7970's gaming performance at a slightly lower price then the 7950 can deliver on that through overclocking—and there seems to be little reason not to pursue it—but you're going to have to pay the price on power consumption to get there.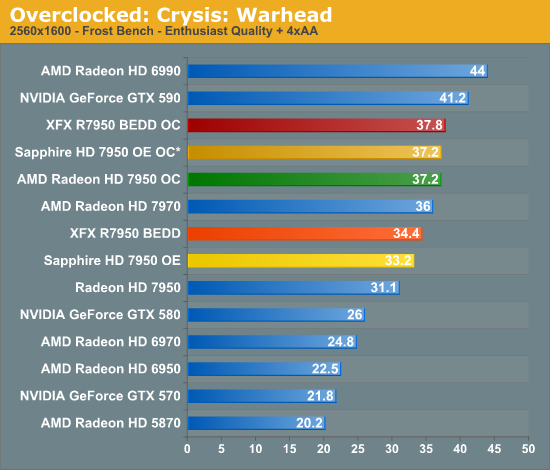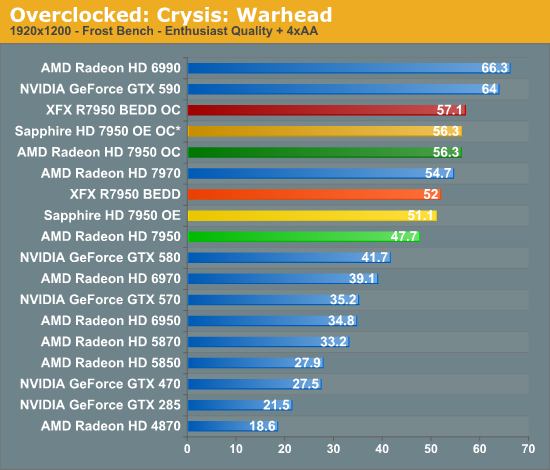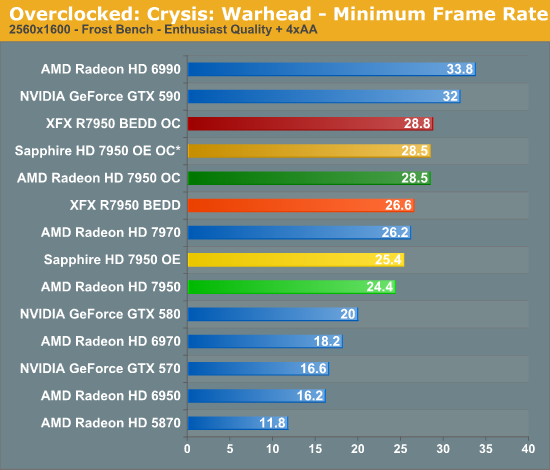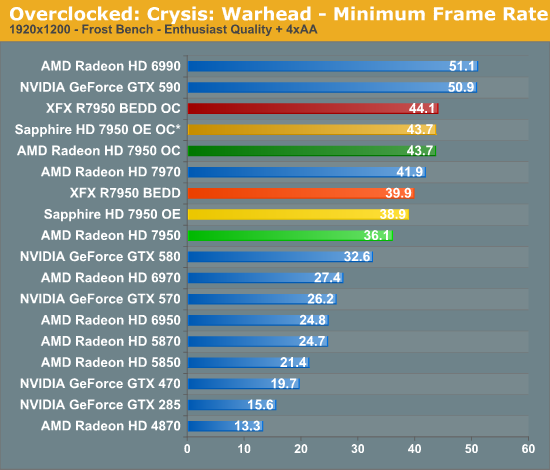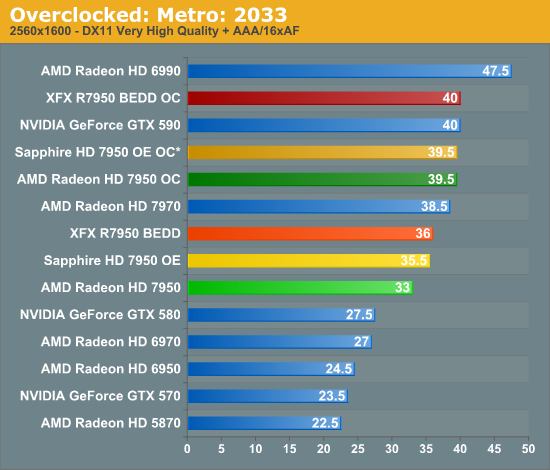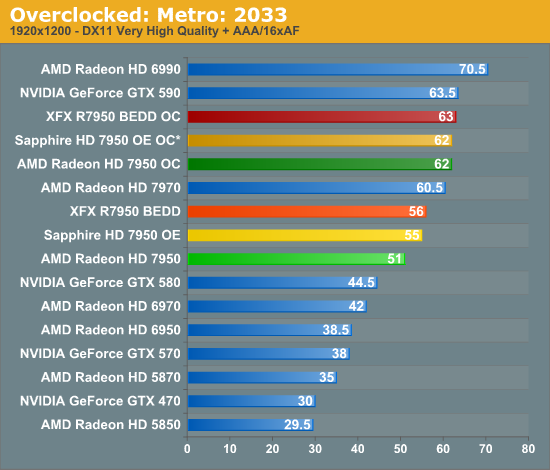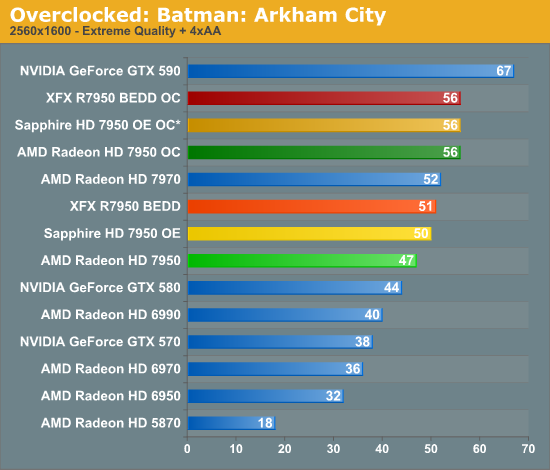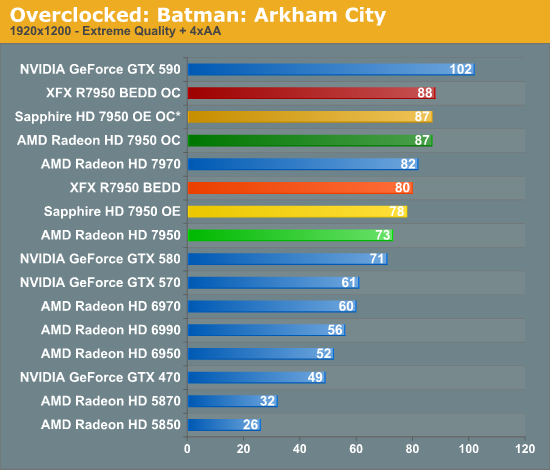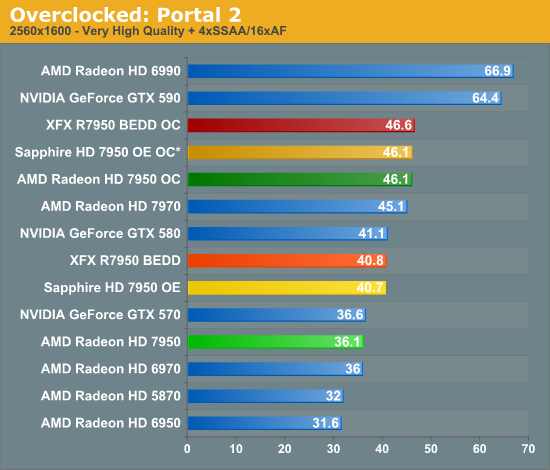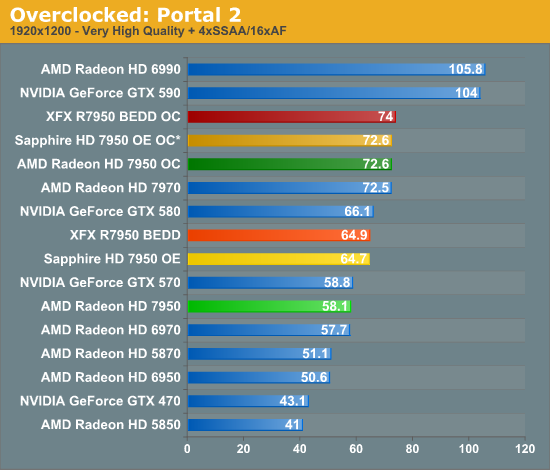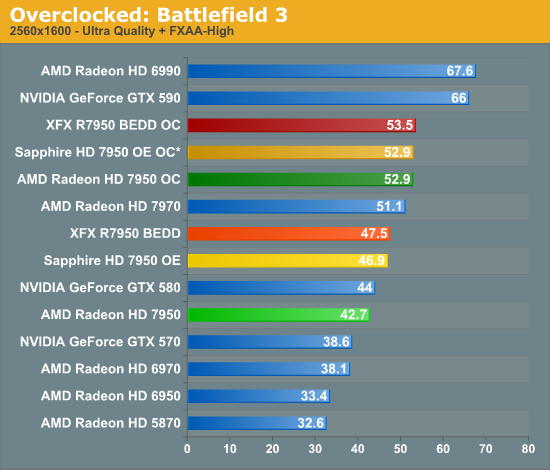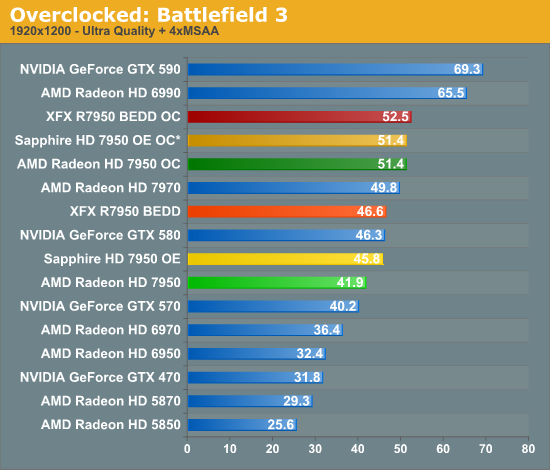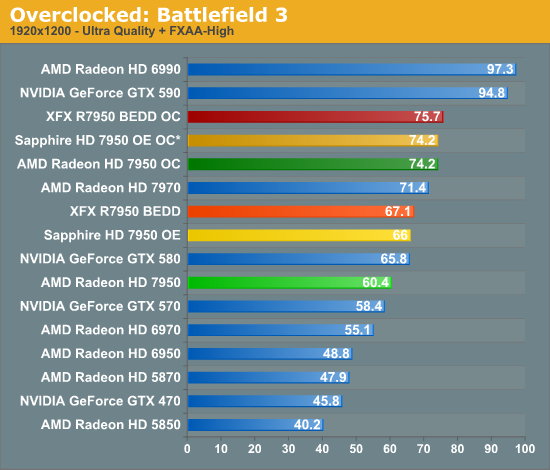 The compute performance gap on the other hand can't be closed quite as easily. Overclocking can help, but if you need a 7900 series card for a heavy compute workload there's no making up for the lost CU array; you'd still need a 7970.