I just met with ASUS where I got to play with the newly announced Transformer Prime TF700T. If you missed this morning's announcement the major changes are a new RF transparent plastic strip across the back of the tablet as well as a new 1920 x 1200 display. The rest of the specs remain unchanged.
The demo unit had an early build of Ice Cream Sandwich (4.0.3) running although neither the hardware nor the software are final at this point. The display looks great. Unfortunately I didn't have a macro lens on me so I can't provide really good shots but it definitely looks sharper than the stock 1280 x 800 panel.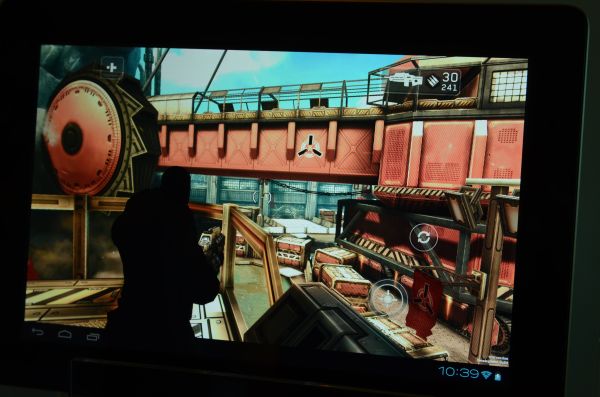 I couldn't get GLBenchmark working on the device, but Shadowgun seemed to be running at full 1920 x 1200 resolution at a greater than 30 fps frame rate. The entire system seemed to put up with the increased resolution quite well despite using the same Tegra 3 GPU as the 1280 x 800 version. I'll reserve final judgement until we see final hardware hopefully in May.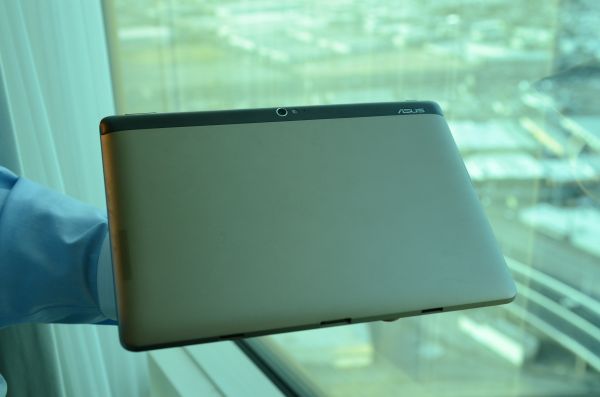 ASUS' suite in the Trump hotel here in Vegas does a great job of blocking all RF so I wasn't able to really test the impact of the plastic strip on the back of the unit.
As I mentioned earlier, the TF700T is going to sit above the standard Prime (TF201) with a starting price of $599. The price increase is almost entirely due to the new high-res panel, although over time I'd expect these high resolution panels to drop in price as economies of scale kick in.
The TF700T will be compatible with the existing TF Prime dock.