Game Performance: Portal 2, Battlefield 3, Starcraft II, Civilization V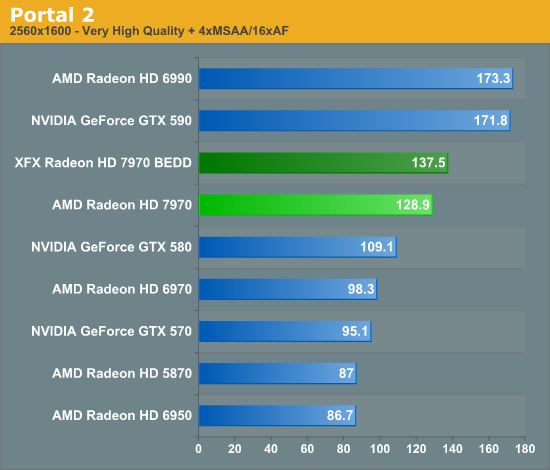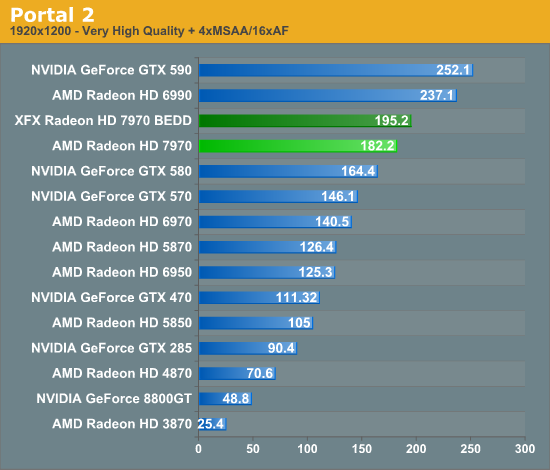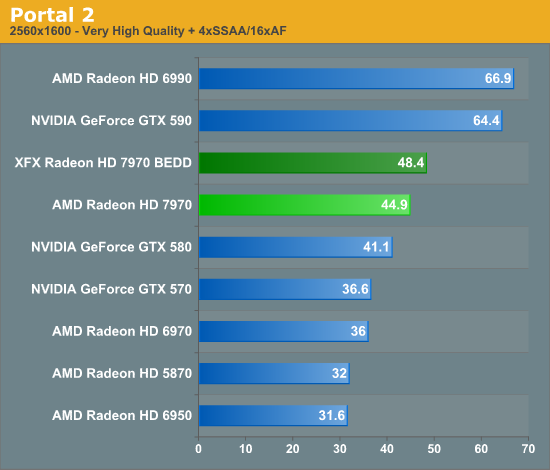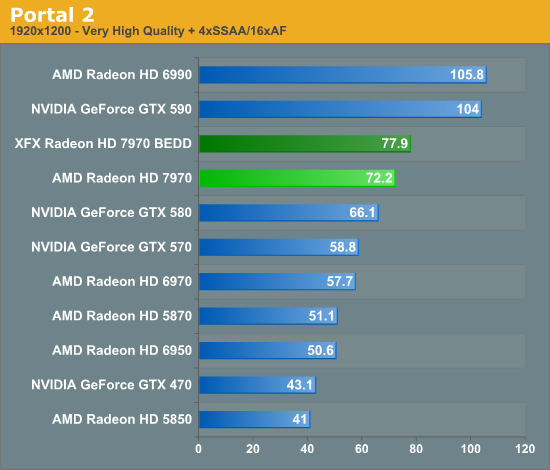 Regardless of the resolution and anti-aliasing setting used, the BEDD's lead on the reference 7970 is always 7-8%, indicating that it's another game largely GPU limited and one of the biggest benefactors of XFX's factory overclock.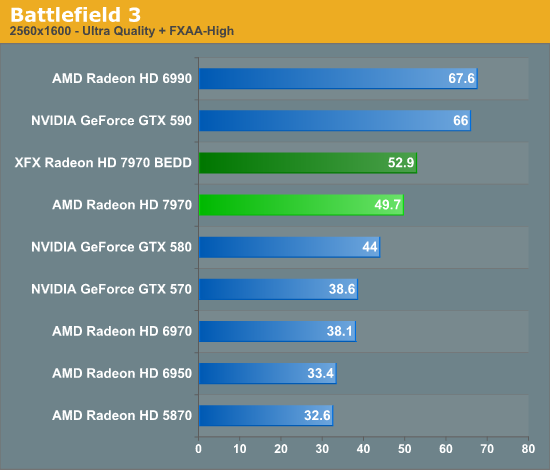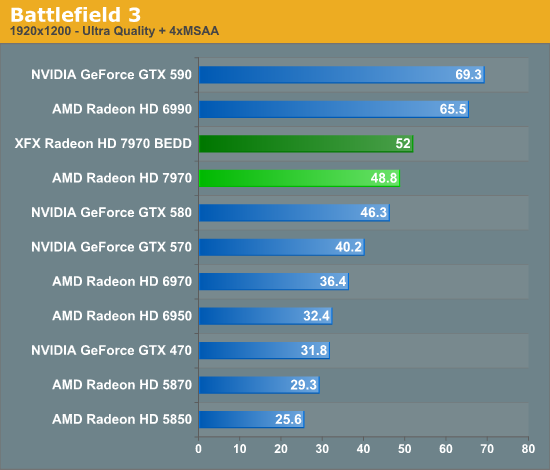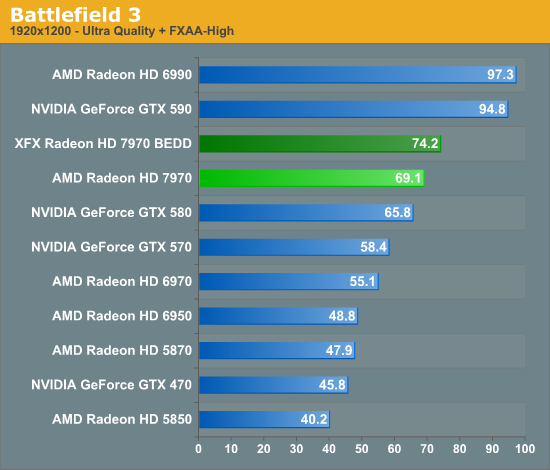 Battlefield 3 is also another consistent title. XFX's 8% core clock and 4% memory clock overclock gets you 6-7% more on BF3, which is good news for XFX as this is one of the hardest games for the 7970 to pull away from the GTX 580.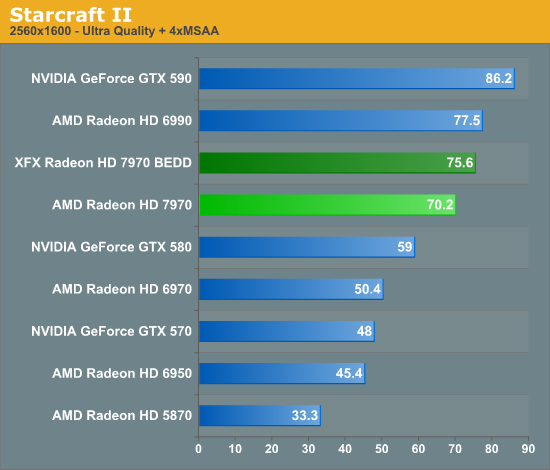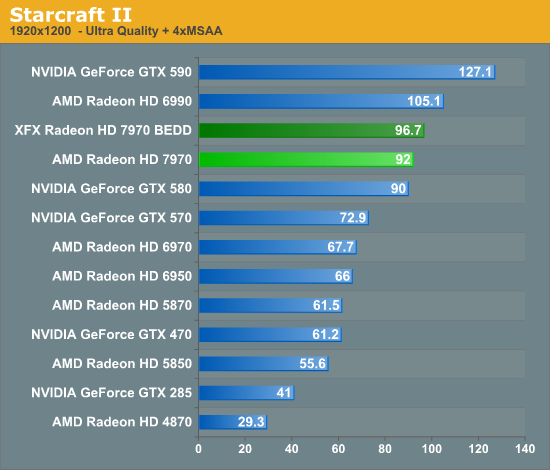 With Starcraft II we're back to seeing gains varying with the resolution. At 2560 it's nearly 8% faster than the reference 7970, but at 1920 it's only 5% faster. Based on what we've seen with AMD's performance at 1680, AMD seems to have some general frame setup issues with SC2 that are limiting their ability to scale too far past 100fps, hence the weaker scaling at 1920.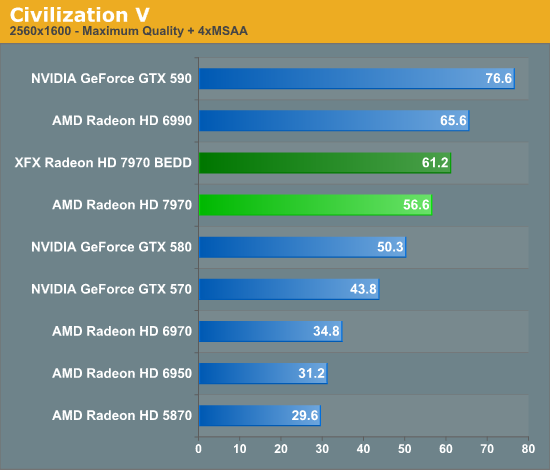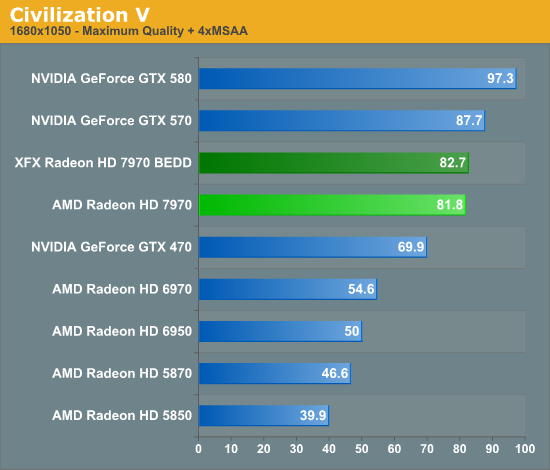 Finally with CivV we have the biggest gap of them all. At 2560 the BEDD gains 8%, but at 1680 it's only 1%. Whatever AMD has done with the 7970 to improve their performance in CivV this much, it apparently is resolution dependent. At lower resolutions the 7970 becomes more reliant on the CPU, probably a consequence of AMD's lack of driver command list support.