Game Performance: Crysis, Metro, DiRT, Shogun, & Batman
As the 7970 BEDD is a factory overclocked card it has a leg up in performance on the reference 7970, with the specific advantage depending on the game and whether it benefits more from the 8% core overclock or the 4% RAM overclock. Since this is architecturally identical to the reference 7970 we won't make any drawn out conclusions, but it's easy enough to see the benefits of higher clockspeeds on a 7970 card.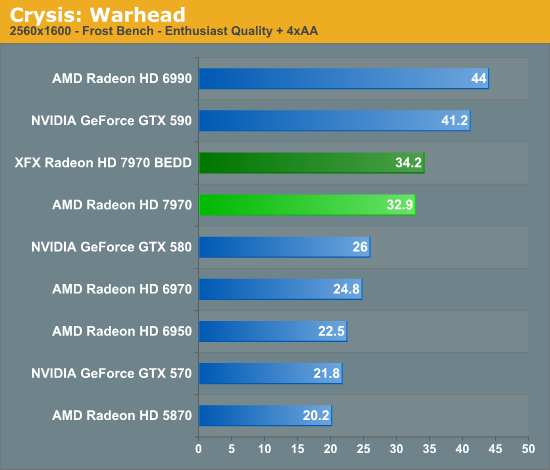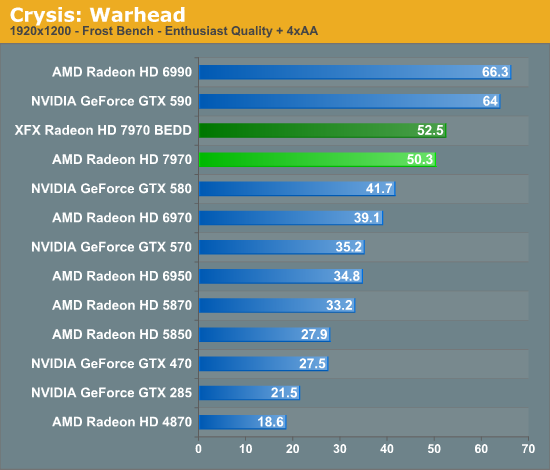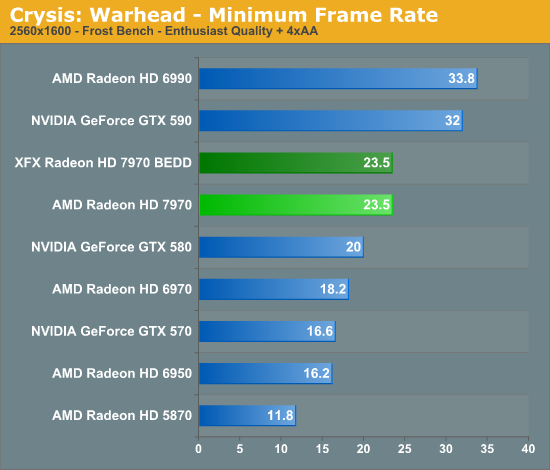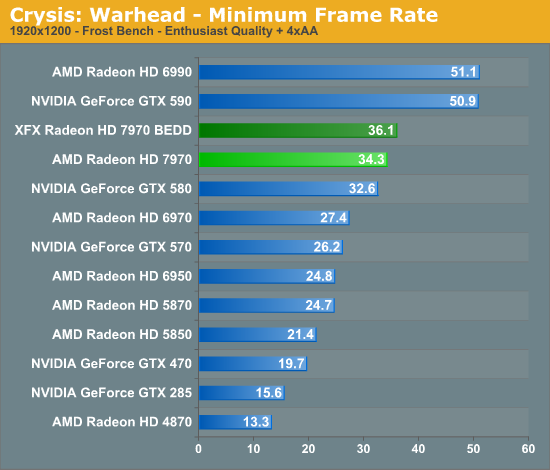 The BEDD leads the reference 7970 by about 4% in Crysis, more closely trending the memory clockspeed difference than the core clockspeed difference.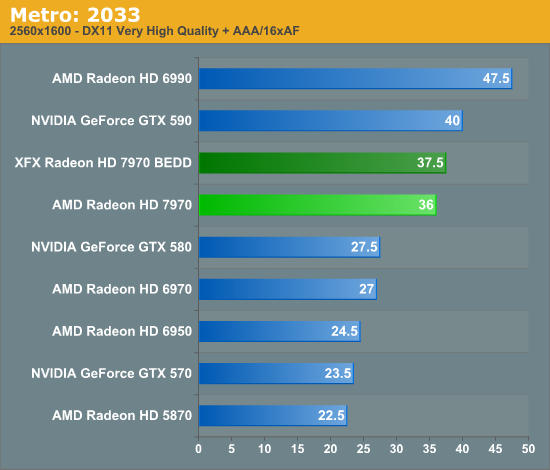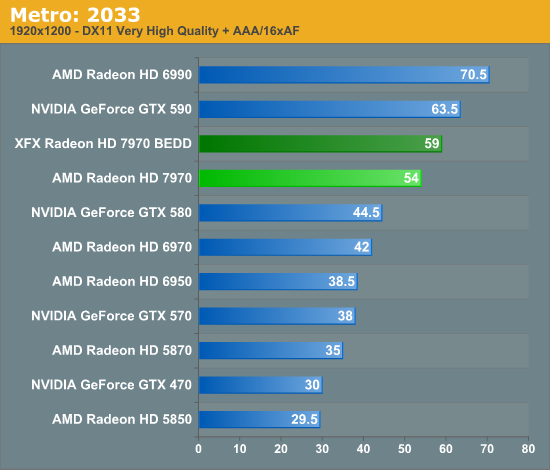 With Metro the story is similar; at 2560 we're seeing a 4% gain. At 1920 however that gain is closer to 8%, which may mean Metro is teetering on being memory bandwidth limited at the highest resolutions.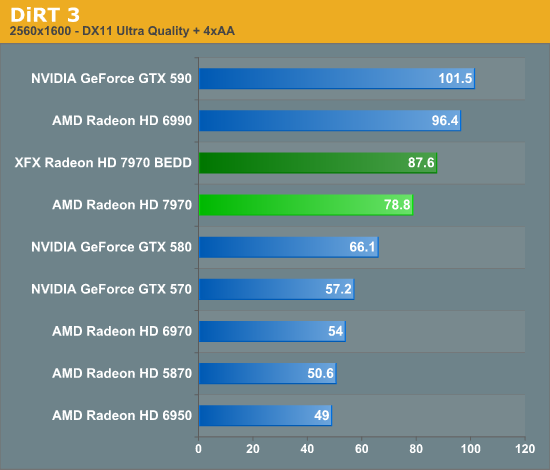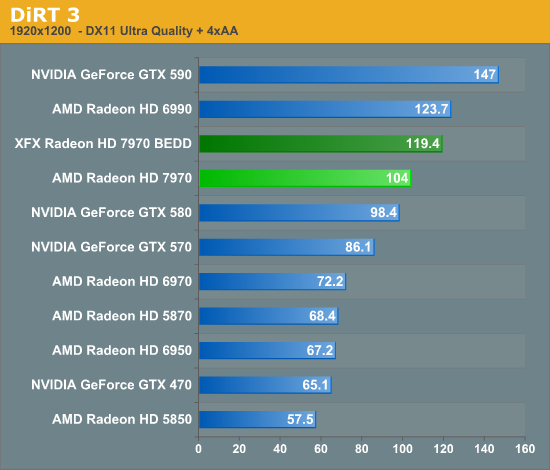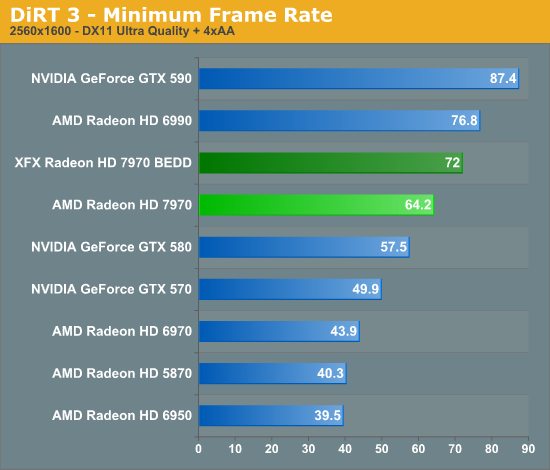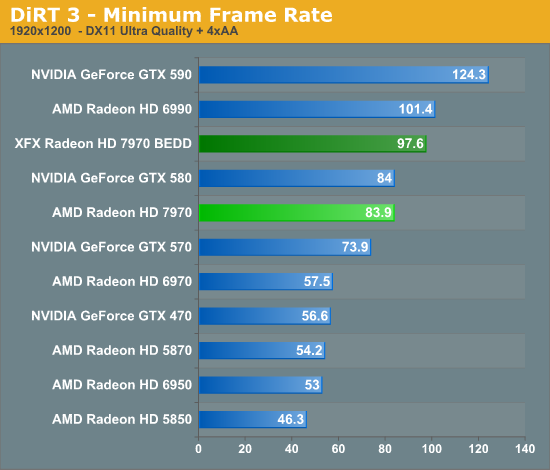 DiRT 3's performance gains almost strictly mirror the increase in the core clock, if not lead it by a bit. For this reason DiRT 3 is clearly the most GPU limited title in our lineup, and the title to benefit the most from XFX's factory overclock.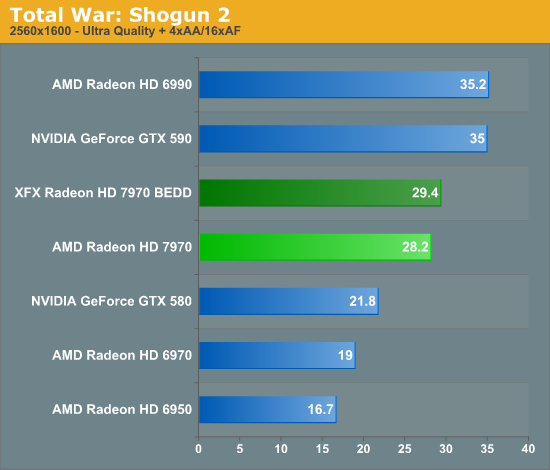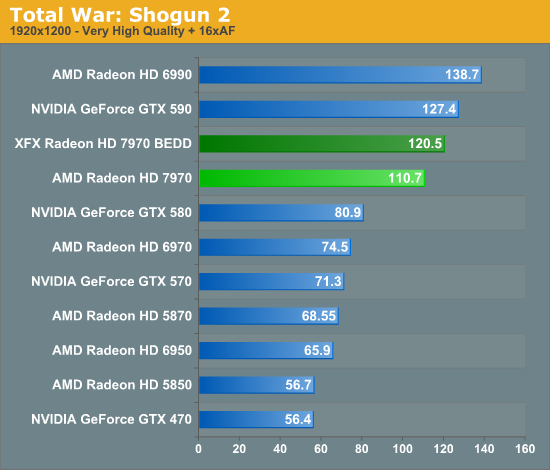 Shogun is much like Metro: around 4% at 2560, and around 8% at 1920, indicating that it too may be reaching the limits of the 7970's memory bandwidth.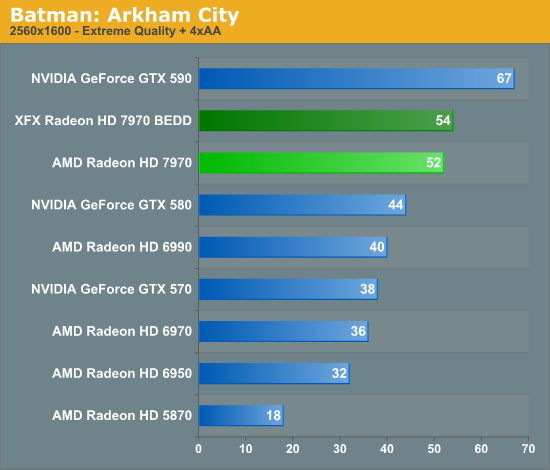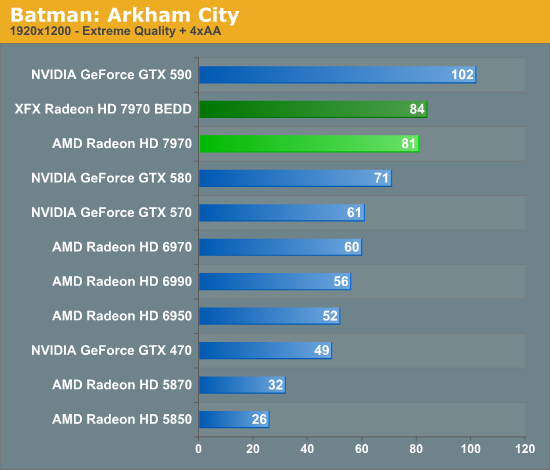 Batman meanwhile is far more consistent. The gains from XFX's overclock are just under 4%, almost exactly matching the memory bandwidth difference.