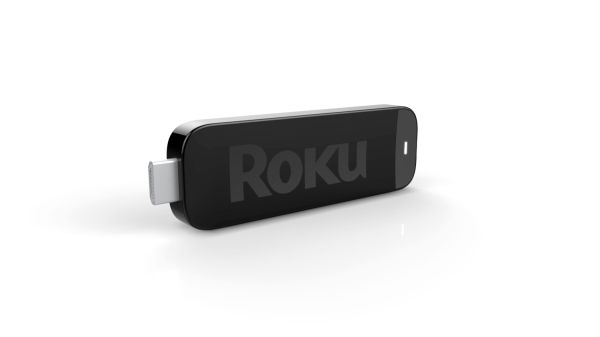 Smart TVs will be a big deal this year. If you sunk your money on one of last year's 3D sets, you probably don't want to do it again for a Smart TV. Not to worry, Roku has you covered. Introducing the Roku Streaming Stick, an over-the-top streaming solution squeezed into something the size of a USB drive. The device will bring the full Roku experience, including all 400 channels including Netflix, and Amazon Instant Videos; wirelessly and without any cables.
The device is powered and delivers content through the Mobile High Definition Link (MHL) standard. The HDCP-compliant standard was established in 2010 and provides up to 1080p video, 7.1 channels of 192 kbps digital audio over a 5-pin interface that also provides 500 mA of 5 volt power. The 5-pin interface can be configured into various connectors, and can currently be found in a handful of devices from Samsung, though the consortium that formed the standard includes the likes of Sony, Toshiba and Nokia. That half amp of power is enough to power the BCM2835 that can be found in the Roku 2 line-up, so this could really be a case of efficient packaging.
So, if Smart TVs will be big this year why not a Roku TV? Roku sees an issue with integrating the hardware platform directly into the television: upgrades. The hardware behind each successive generation of hardware streaming devices is a pretty big improvement over the last. So frequent platform changes drive thie software innovations we'll come to expect from a Smart TV market. Yet most consumers replace their TVs only every five years or so. Roku's solution is to provide a low cost, OTT, Smart TV platform that can be replaced when updated hardware is available. We'll be excited to see how well it performs in person at CES.
Source: Roku