Battery Life: 6 Hours
I swear the Kindle Fire has a hard stop at six hours of continuous use. Regardless of the nature of my benchmarks, the Fire always dropped out after six hours of use. I ran our video playback test, our tablet browsing test and our smartphone browsing test - in every case the Kindle died in around 6 hours: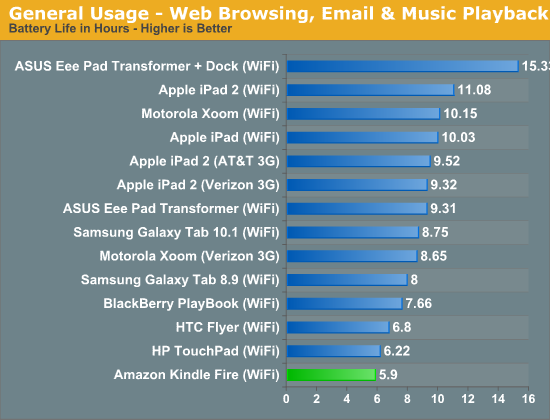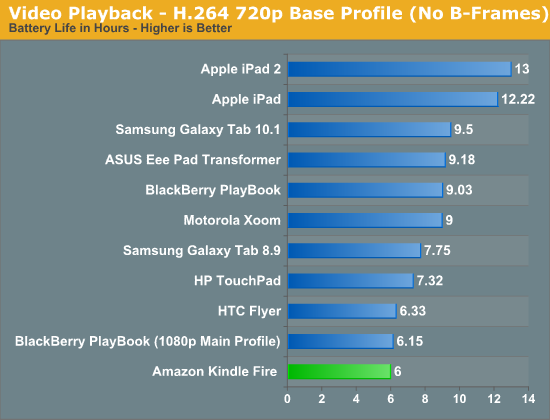 Obviously these only matter if you're going to be using the Fire as a tablet. As a Kindle, you can expect longer battery life as there's simply less work going on and the majority of the SoC is just power gated during that time.
Either way you're still limited by the fact that the small chassis of the Fire can only accommodate a 16Whr battery. That's around three times the capacity of a high end smartphone battery, but it has to cope with a much larger (and more power hungry) display.