Noise and Thermal Testing, Overclocked
Here's where we separate the men from the boys. Our overclocked test bed has proven to be very stressful on "less prepared" enclosures, and this is hopefully going to produce some more decisive results. So far, Antec's P280 has put in a strong performance, offering decent thermals with low acoustics, but it's still competing pretty squarely with Fractal Design's Define R3, an enclosure that costs between $30 and $40 less. The R3 lost a lot of steam in our overclocked testing, though. Can the P280 pick up the slack?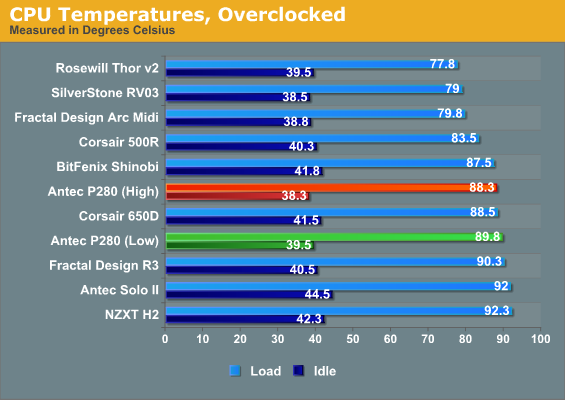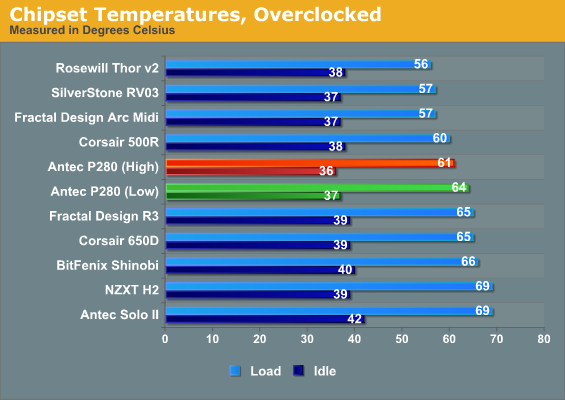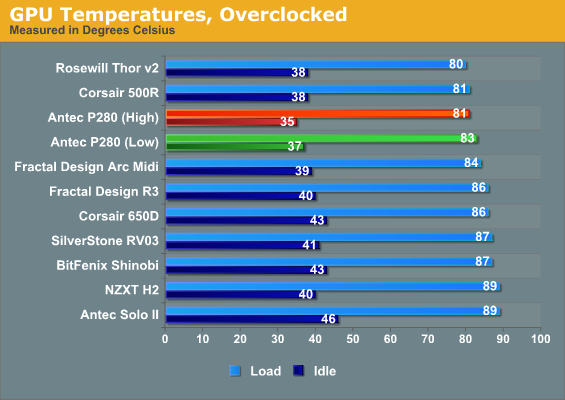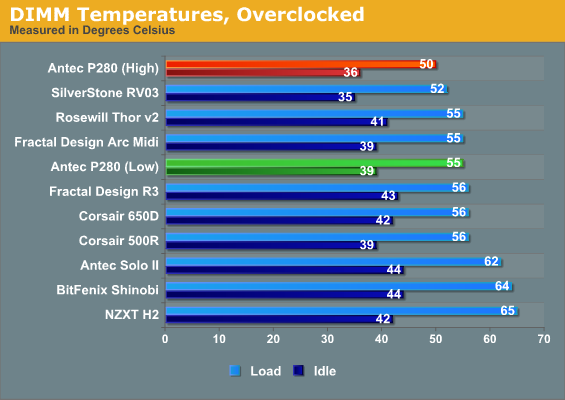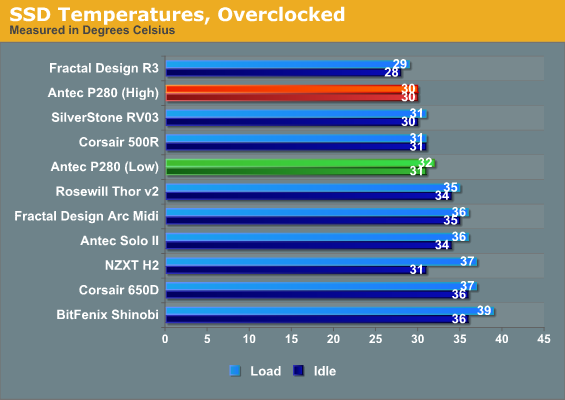 Unfortunately, while most of the other components are running pretty frosty, the P280 has a hard time dealing with the substantially increased thermal load of the overclocked i7-875K. What we can glean from the results is that it's able to mostly manage overall ambient temperature, and the GeForce GTX 580 runs nice and cool compared to some of the other cases, but the processor may just not be getting enough cool air running through it. The P280 supports 240mm radiators, and getting one in there may not be a bad idea.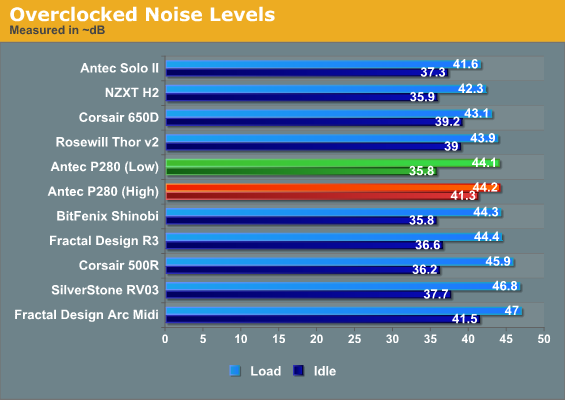 Once again it's hard to justify running the fans at their high setting. At their low setting the P280 is nice and quiet at idle, though load performance is dicier. Once again the P280 is in the same general ballpark as Fractal Design's up and comer.