Internal Design and Components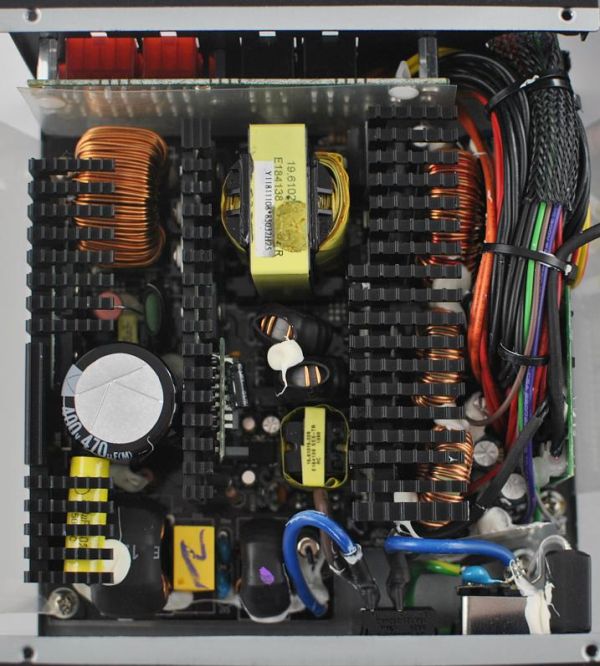 Like the exterior, the internal design shows some interesting details​​. They tell us Sirtec (High Power) is the manufacturer of the B-series. There are three thin heatsinks and one large yellow capacitor, which are typical components for Sirtec power supplies. The PCB for the modular ports is isolated by a thin plastic sheet since it's very close to the main PCB. Generally, the power supply case is well filled out. The multi-layer mainboard consists of fiberglass mats and epoxy resin. This also applies to the small PCB with the fan control.
Sirtec uses capacitors from Rubycon (main cap) and Teapo. In addition every output voltage has its own regulation circuit and storage coils. A safety IC from SITI offers OVP, UVP, and 4-channel OCP. The EMI filtering includes all the important components. The X capacitor behind the entrance is isolated as well; note that older Sirtec products didn't have shrink tubings there.