Application and Futuremark Performance
While the Intel Core i7-2600 is one of the fastest processors currently available, HP has hamstrung it in our review unit with a slow hard drive. As a result it's unreasonable to expect too strong a showing from the PCMarks. Likewise, the Radeon HD 6550A (or is it an HD 5570?) is pretty middling. In a notebook it would be fine, but here it has to drive a 1080p screen.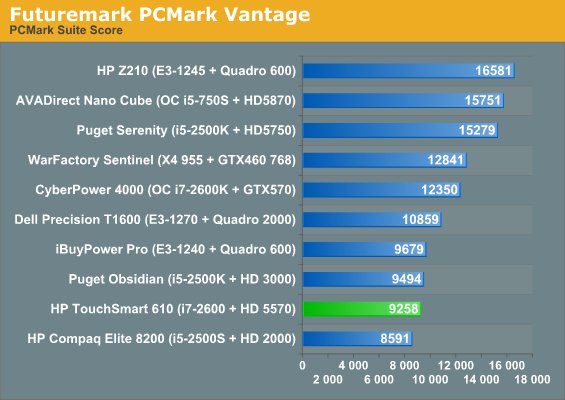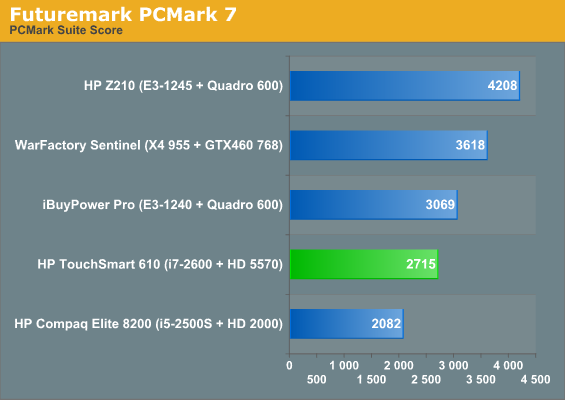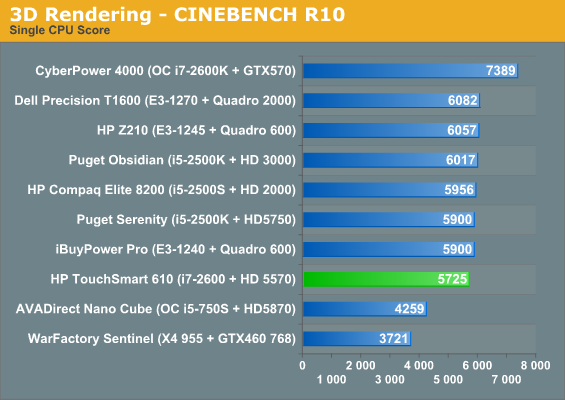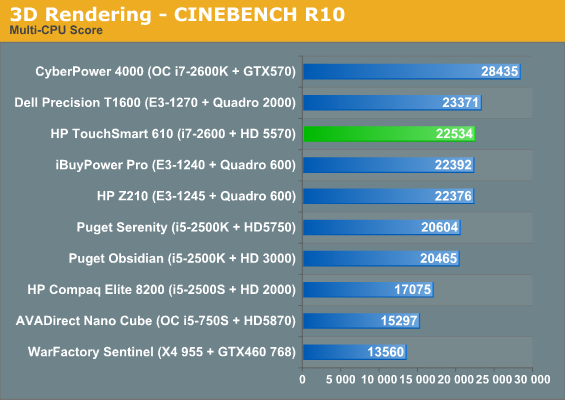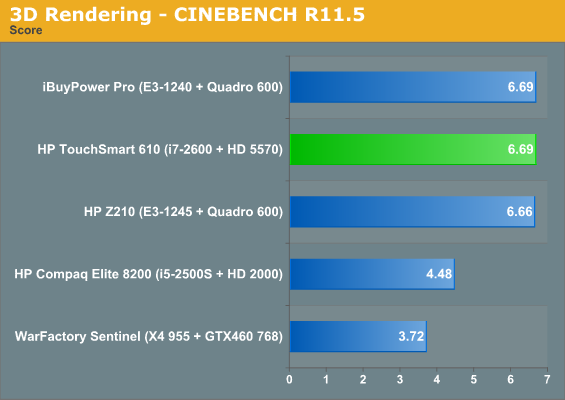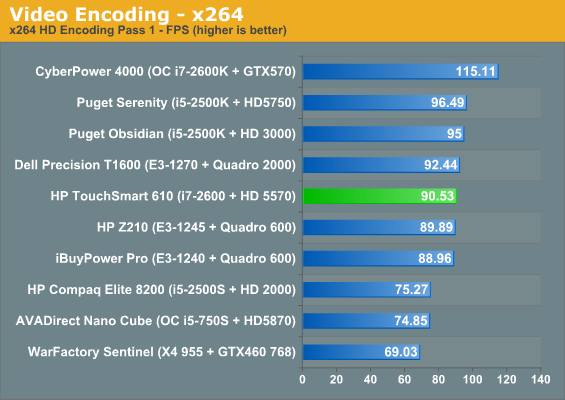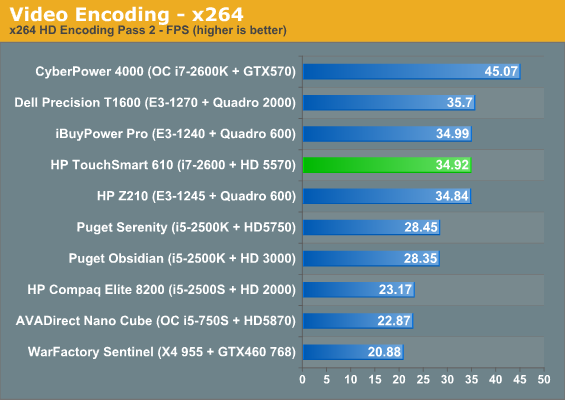 It isn't until we get out of PCMark that the TouchSmart 610's i7-2600 starts to sing. The Western Digital Caviar Green isn't a bad hard drive...for it's intended purpose. It's hardware that was never intended to be a system drive, and this is why. The user experience on the 610 suffers drastically for it. The CPU is plenty fast, and while there are overclocked systems that easily surpass it, every day applications rarely need this much computational power.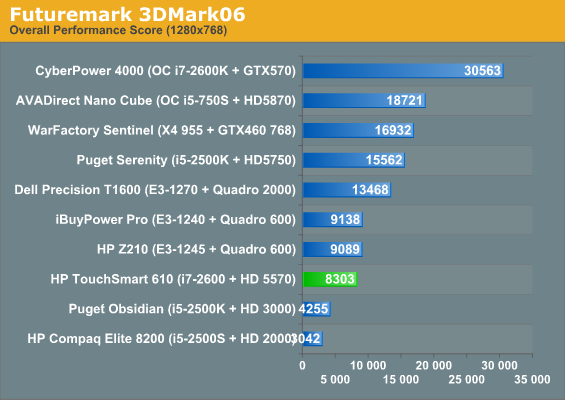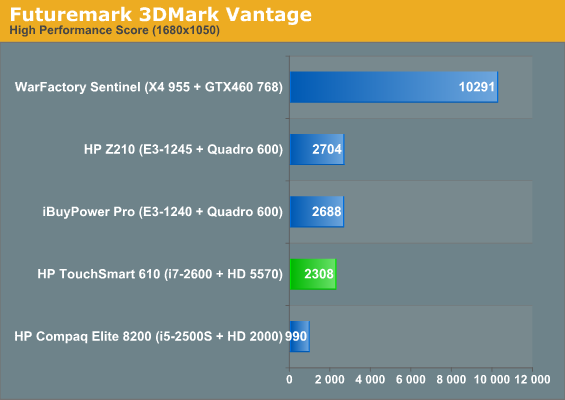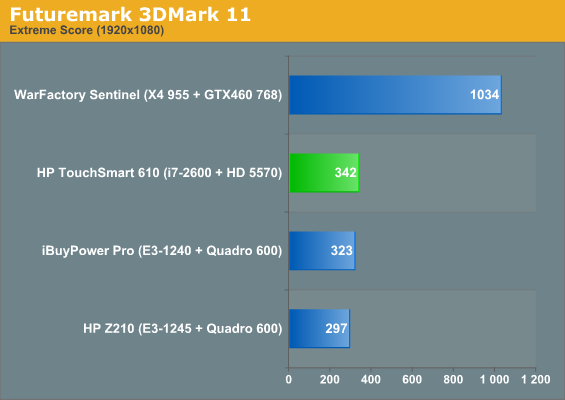 Meanwhile, the TouchSmart 610's Radeon HD 5570 (or is that 6550A?) keeps pace with the NVIDIA Quadro 600s in our workstations, basically glorified and underclocked GeForce GT 430s. That's damning to say the least. This GPU is about as good as the TouchSmart 610 gets, proving unfortunately that while the all-in-one manufacturers can throw their lot in with desktop-class CPUs, graphics are another affair entirely. AMD is theoretically trying to make inroads by producing all-in-one-specific GPUs, but if all they're going to do is just rebrand mobile parts I'd just as soon they not bother. All-in-ones continue to be stuck in mobile GPU limbo with desktop-class screens.
By comparison, Apple offers faster GPUs even in their 21.5" iMac; it comes with the HD 6750M or HD 6770M, while the 27" unit offers the HD 6770M or the 6970M. The 6970M in particularly is a viable gaming GPU for a 1080p display (though it would struggle at the native 2560x1440 resolution of the 27" iMac). As for the HD 6750M/6770M, you get 480 shader cores running at 600/725MHz, and more importantly you get 1600MHz GDDR5 memory, which nets you twice the bandwidth at the same clock speed relative to DDR3. HP would certainly benefit from ditching the overload of GPU "upgrades" and sticking to just a couple offerings that clearly scale in performance.