Performance
Raw CPU performance of the Zenbook's UX21 is obviously within the realm of the 11-inch MacBook Air, however its SSD really pushes it ahead of the MacBook Air in a lot of the PCMark 7 tests. PCMark tends to emphasize the benefits of an SSD but it really does illustrate just how much of a difference an SSD can make. A lot of the faster systems we've reviewed with mechanical drives simply feel slower than the Zenbook as a result of the latter having an extremely capable SSD. If there's any impact that Ultrabooks have on the market I hope it's the more widespread use of SSDs by OEMs.
Gaming performance is not a strong suit of the Zenbook UX21. Pretty much anything with a half-way decent discrete GPU is going to put this thing to shame. While you can play some games on the Zenbook, if you're planning on doing any real gaming with your notebook you probably don't want an Ultrabook.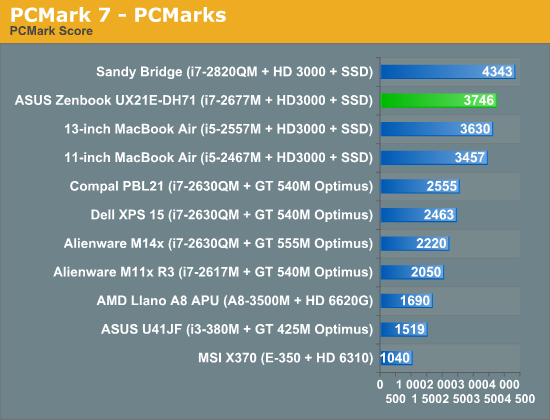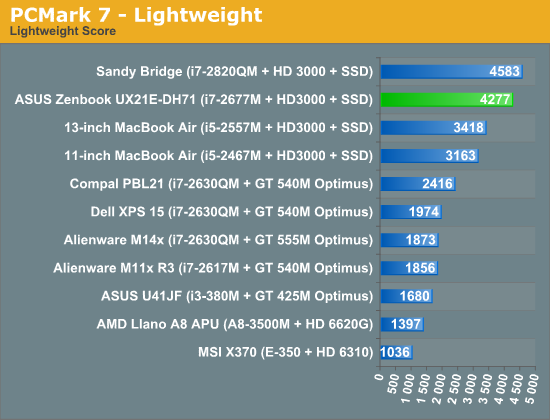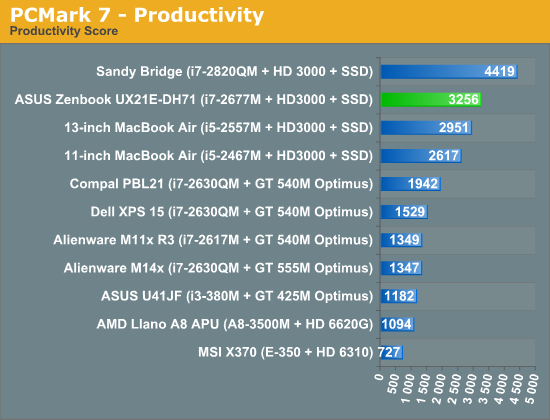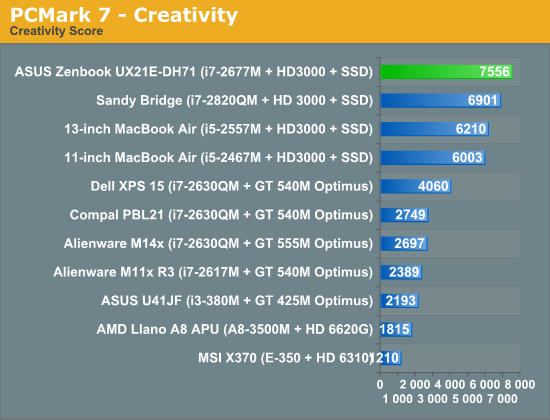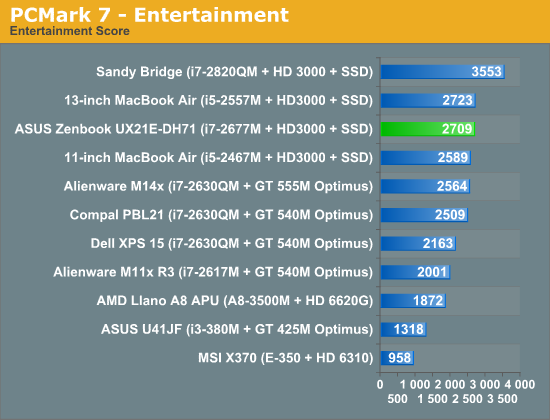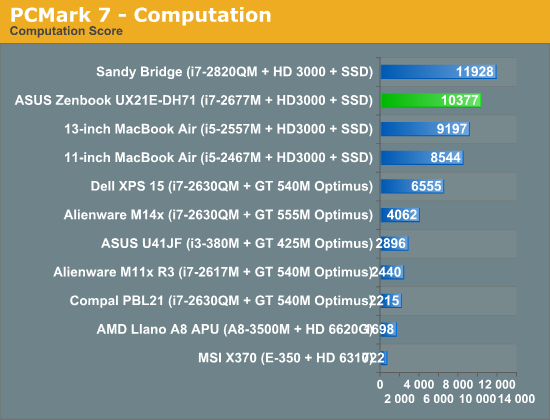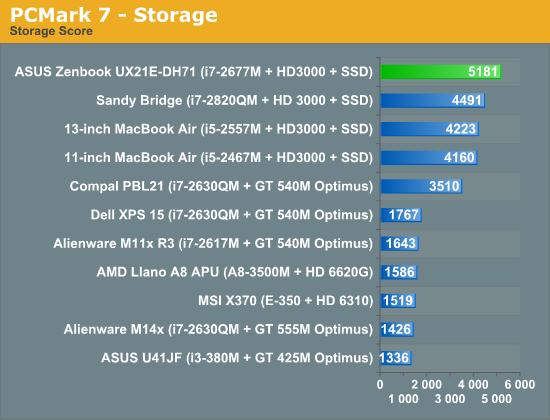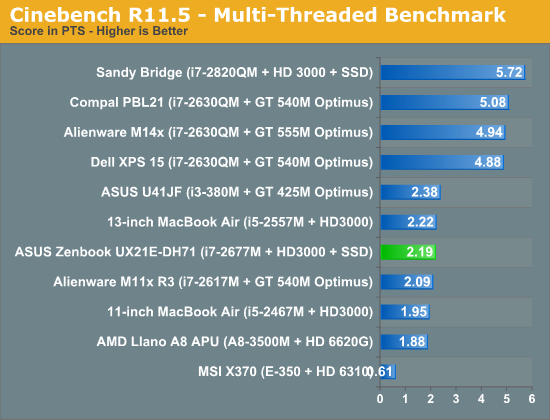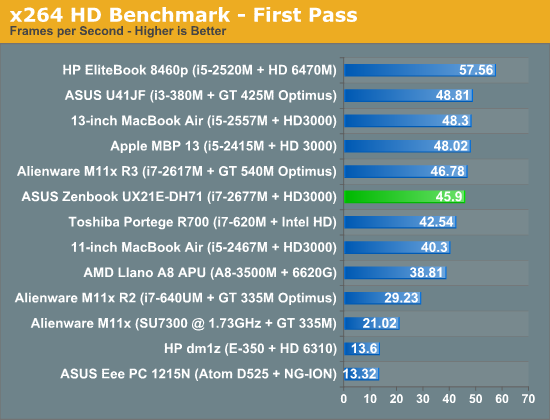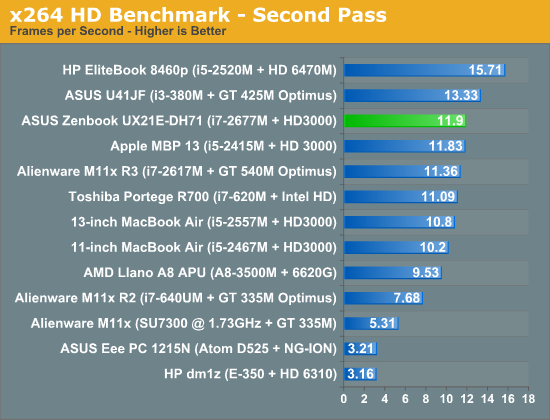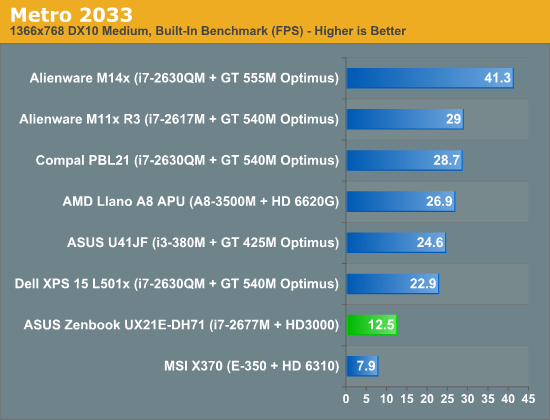 Boot and Resume Time
ASUS did a lot of BIOS optimization work to make the UX21 boot as quickly as possible. In its default configuration you don't see a POST screen; instead you get a quick flash of the ASUS logo before immediately being dumped into the Windows 7 startup sequence. The whole process from power off to desktop takes 16.7 seconds, which is actually marginally little quicker than a MacBook Air from off to OS X (17.2 seconds).
Resume time is even more impressive. By default the UX21 goes into a suspend-to-RAM state when you shut the lid. Resuming from this state takes just a hair over 2 seconds (I measured anywhere from 2.04—2.22 seconds)—it's quick. The WiFi usually takes a couple more seconds to become active beyond that, and Windows doesn't remember your previous brightness setting just whatever setting the active power plan was set to upon resume. Other than those two hiccups, the experience is just awesome.