AirPlay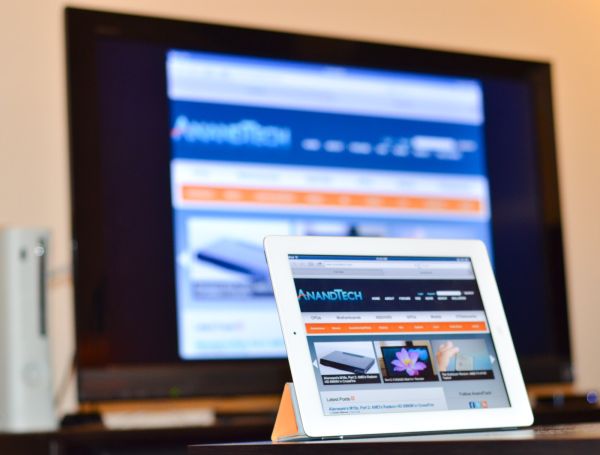 AirPlay was a cool feature introduced with iOS 4.2 that allowed users with an iDevice and an Apple TV to stream video, music, and photos over a local wireless network. I personally never understood the appeal until earlier this year, when I stole my friend's Apple TV and hooked it up. Not including game consoles, it's become the single most-used device I have in my home theater. Seamlessly streaming music and YouTube from my iPad, or friends' iPhones and iPods when they come over, is a phenomenally useful feature to have. It's like Remote, except for your TV. With iOS 5, Apple has given AirPlay a very ambitious makeover, and given my recent love affair with it, well, colour me intrigued.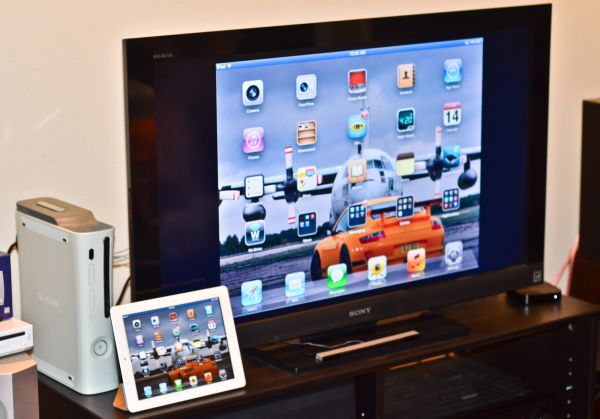 If you have an original iPad, iPhone 4, or iPod touch 4, feel free to skip over the rest of this page - you're going to end up being jealous. Those of you with iPad 2's or an iPhone 4S now get the option of mirroring your entire iOS display over to the big screen. We're talking everything - the lock screen, the endless grid of icons that substitutes for a homescreen, the multitasking bar, Safari, third-party apps, FaceTime video calls as mentioned earlier, anything that you see on your iPad or iPhone screen is wirelessly duplicated on your TV.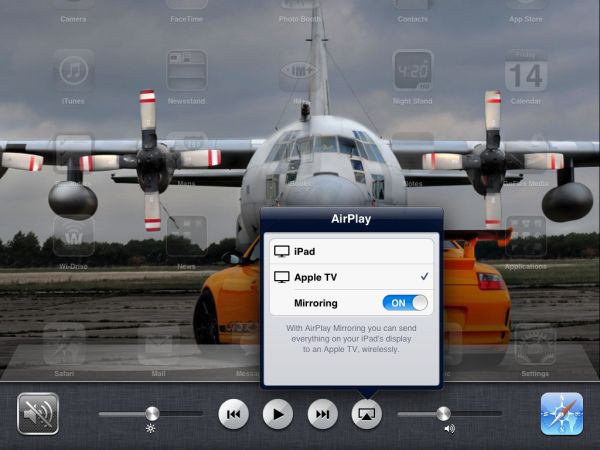 To enable it, bring up the multitasking bar, swipe all the way to the left, and hit the AirPlay button. Select the Apple TV, and underneath will be a switch to turn mirroring on or off. Push the slider to "On", wait three seconds, and voila, your endless grid of icons is smiling at you from the TV. This is basically like the HDMI screen mirroring you find in Honeycomb, except wireless. Oh, and instead of a $5 HDMI cable, you're using a $99 Apple TV. The Apple TV has to be updated to iOS 5 as well, part of the Apple TV Software version 4.4.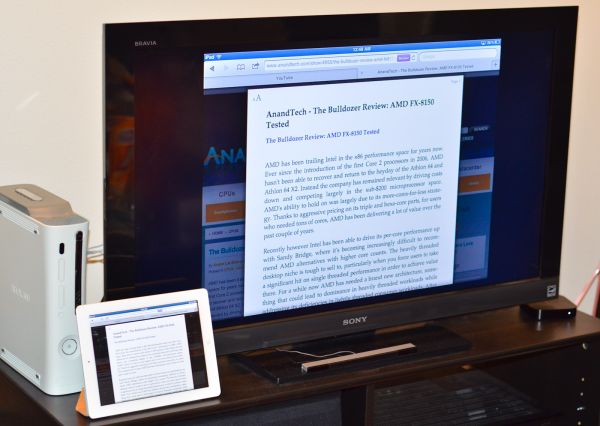 In practice, it all works pretty well. The latency isn't bad at all, and in general things move fluidly across both screens. The one truly annoying feature about it is the aspect ratio. I feel like this won't bug me quite as much with the iPhone 4S and its 3:2 screen ratio, but with the iPad 2, there are some rather noticeable black bars on either side of the display image. Yes, this is a given, because the iPad has a 4:3 screen ratio, but displayed on a 16:9 TV, it looks a bit odd.