Display - qHD 4.3"
I went over this in our preview piece, but the Bionic literally uses the same display as the Droid X2. It's a 4.3" qHD (960 x 540) panel with an RGBW PenTile subpixel matrix. The goal of PenTile in RGBW is to affect more light throughput at a given backlight brightness than a traditional RGB stripe. It seems simple enough in theory - R, G, and B filters in an LCD all incur losses, and having a white subpixel is an easy way to increase total throughput with a lower backlight level. Luminance gets mapped to the white subpixel, chrominance gets mapped to RGB, and in theory you get the same image with fewer incurred losses, and can drive the panel with less backlight power.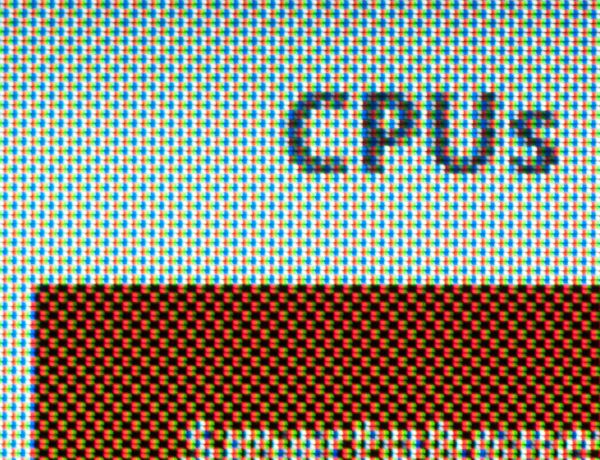 RGBW PenTile on the Motorola Droid Bionic
The side effect is that, like RGBG PenTile which we saw in Samsung's AMOLED and SAMOLED, the grid is offset and thus renders vertical elements in a unique fuzzy manner. From far away enough, those offset elements look relatively homogenous or straight, but up close is where you can notice things aren't a nice, straight grid. In other terms, instead of 3 subpixels per pixel in a normal RGB stripe, RBGW PenTile uses 2 subpixels per pixel. Nouvoyance also explains all of this on their own RGBW page.
I have to admit that I found RGBG PenTile distracting, but RGBW PenTile not nearly as much on these newer devices. Maybe I've just gotten used to it from seeing it crop up so many times now. It's more noticeable on the Droid X2 and Bionic purely because the logical pixels are larger - same resolution, larger display (4.3" as opposed to 4.0"), however.
Motorola earned something of a reputation for including good IPS displays in the original Droid all the way through the Droid 2. PenTile or not, the display does post good brightness and contrast numbers in our measurements with an i1D2 as always.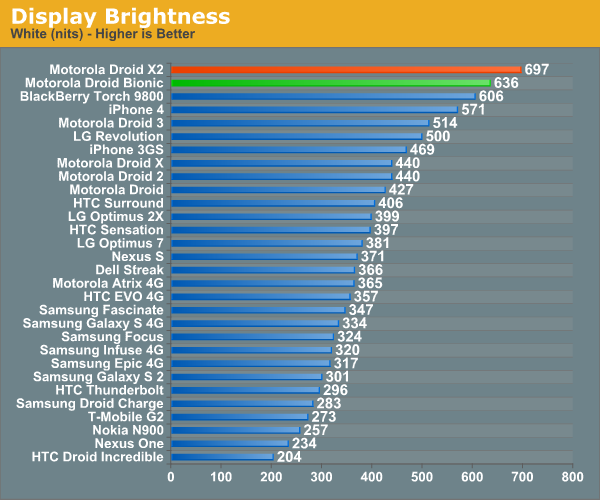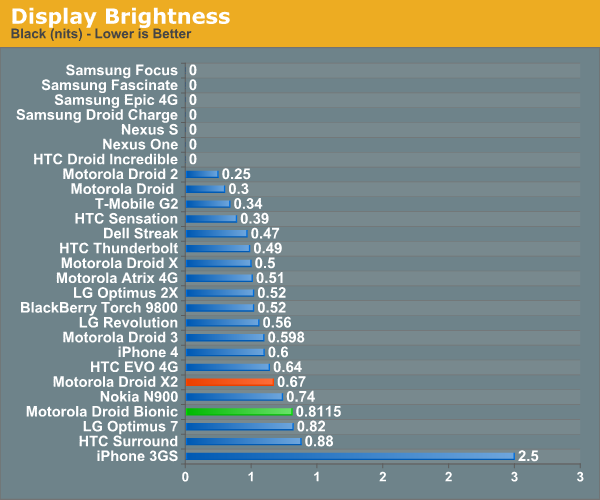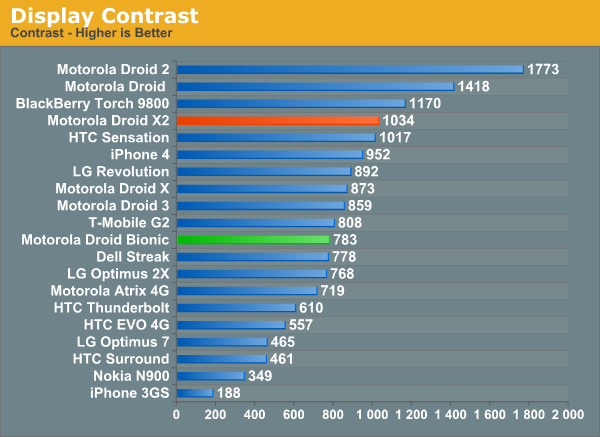 I also measured display brightness and white point as a function of brightness selected from the settings menu. This is something we've been doing for a while now, and it's actually pretty cool to see the Bionic's lines pretty much lie right atop the X2's - for once, everything does make sense. Viewing angles and outdoor viewing quality is basically identical to what I saw on the X2, which is to say pretty darn good.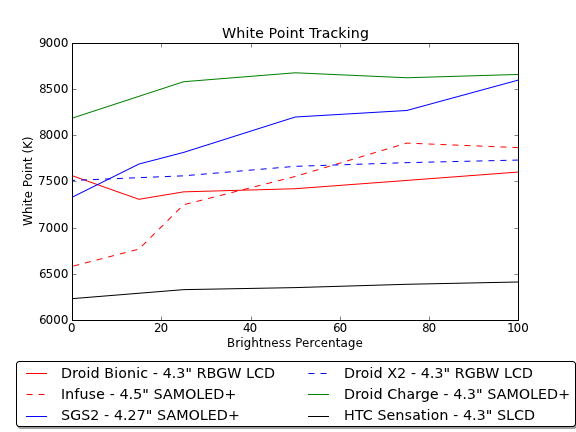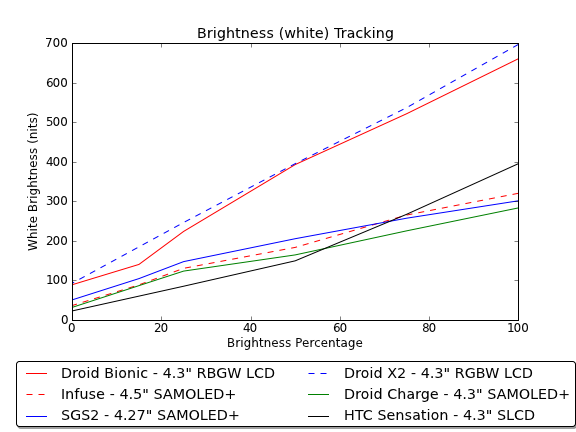 I like the Bionic's display if nothing else because it's qHD, even if this display is effective qHD resolution through RGBW PenTile rather than an RGB stripe. Higher dot pitch through any means necessary is something I'm ok with, and there are just so many places that qHD gives more breathing room than WVGA in Android.