Conclusion
The SilverStone Strider Plus 500W is basically a good power supply with a fully modular connector system. The number of connectors and their distribution on the cables could be better, and there are no noteworthy features outside of the modular cables. During the load test the regulation of the output voltage is sufficient, and the efficiency is high for an 80 Plus Bronze model. The contents of the package are also very satisfying.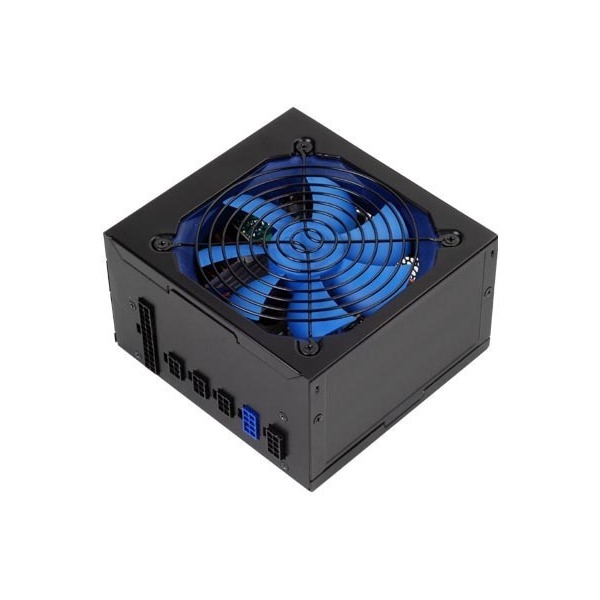 The power supply uses a well known layout from FSP, and it's a cheaper design. The PSU is nothing special, corresponding to what we have seen in many other models. The EMI filtering is well equipped, but a varistor in the entrance would be an advantage. All output cables should be proteced with heatshrinks, and while some of them are we would like to see the others protected as well. The relatively low-end OST and CapXon capacitors are acceptable for a PSU in this range, while the fan is pretty low-end as well. The result is higher acoustic noise than some other PSUs.
As our test shows, the power supply can provide the rated output without any complications. The efficiency at 10% could be somewhat higher, but few will notice the loss of a few extra watts. The voltage regulation on our crossload test 2 could also be better, but this is a typical problem for this kind of converter. The ripple and noise voltage is always low, and the power factor is high at all loads and input voltages.
The delivery contents of the power supply are quite remarkable. The many cable ties and illustrated manual are more typical of higher price class PSUs. While some will want more than three Molex connectors (on a single cable no less), the six SATA plugs are adequate. The 24-pin and 4+4-pin connectors are 55cm long, which is enough for most larger cases. The two 6/8-pin PCI-E cables might be better on separate cables as well, but for users with a single GPU the close proximity of the connectors can be useful, particularly in smaller cases. The sleeving could also be better, but this is a matter of taste and qualitatively not a disadvantage.
You can find the SilverStone Strider Plus online starting at around $70, which is by far the cheapest price for a fully modular 80 Plus Bronze power supply. On the other hand, if you don't need modular cables, you can find the Antec HCG 520W starting at $56, or the non-modular Strider Plus 500W will set you back $60 (with a $10 mail-in rebate). The competition also includes the popular and very favorable OCZ ModXStream Pro 500W, which you can now get for $30 after $20 MIR. If you prefer a quiet PSU and don't need modular cables, our pick of the bunch would be the HCG-520W; however, the modular SilverStone Strider Plus 500W is still an attractive offer.