Continuing the Case for 1080p
A pair of NVIDIA GeForce GTX 580Ms may seem a bit excessive for a 1080p screen, but at least the screen itself in the M18x is a fine entrant. Unfortunately specific details about the panel type are hard to get; Alienware and Dell have a tendency to obscure the panel model number in the system in ways we can't really get through. Thankfully the only screen option available for the 18.4" M18x is a good one.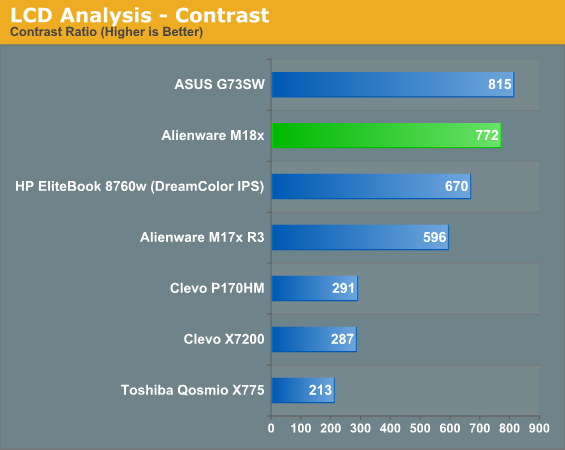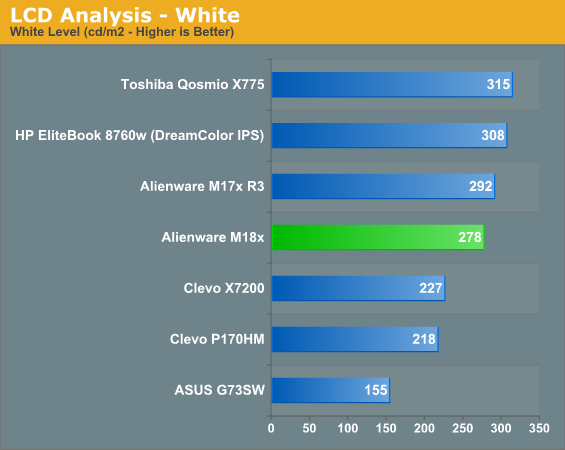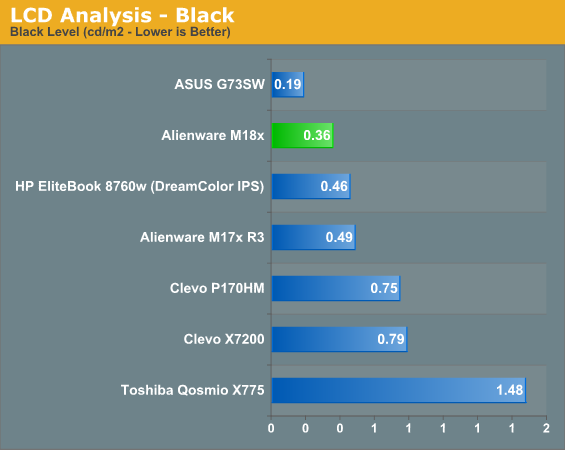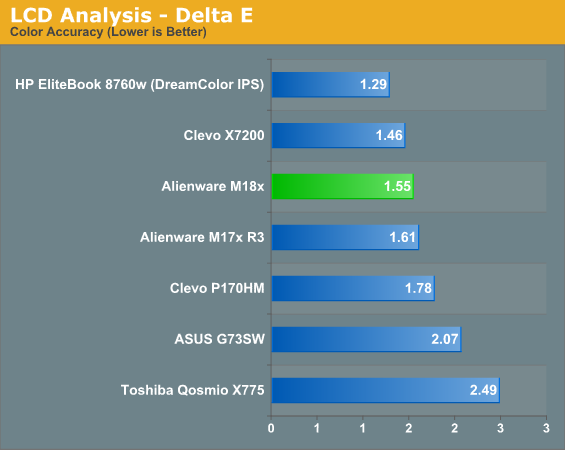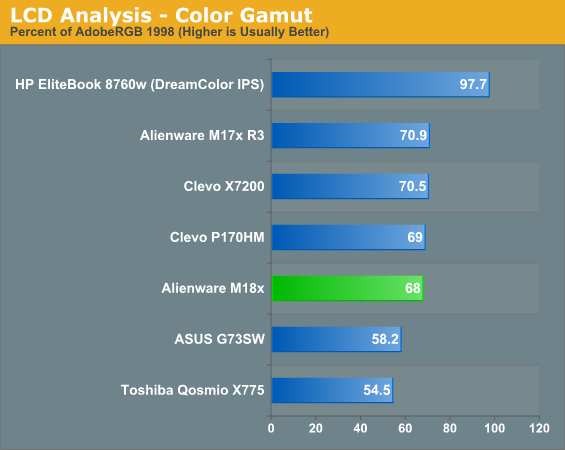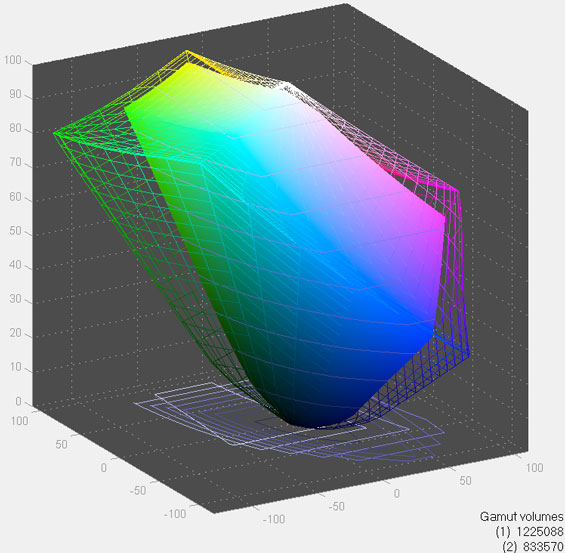 It's not taking the prize for "best notebook screen" away from a monster like HP's DreamColor IPS panel, but for a 1080p TN panel the M18x's screen gets the job done and is at least able to handle the lion's share of the sRGB gamut as well. The panel seems to be performing fairly well if closer to the middle of the pack in our comparison here, but keep in mind that the panels we're testing are largely the best of the best, with only the mediocre 1600x900 screen on the Toshiba Qosmio X775 being a real offender.
Viewing angles aren't spectacular, but they're still more than adequate for a TN panel. 1080p really is the way to go for a notebook screen if you can get it and thankfully, with the M18x, you can.