AS-SSD Incompressible Sequential Performance
The AS-SSD sequential benchmark uses incompressible data for all of its transfers. The result is a pretty big reduction in sequential write speed on SandForce based controllers.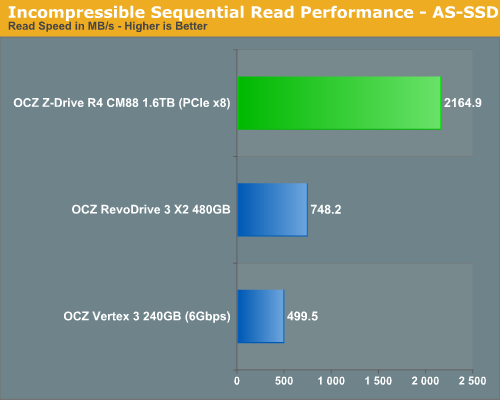 Throwing incompressible data at the controller is another way to get it to shine. With less data that can be thrown away, there's more parallelism to be exploited by the controllers. What results is huge performance - over 2GB/s in the read test and 1.6GB/s in the write test. Note that these scores are more than twice that of the RevoDrive 3 X2 - perhaps due to the use of asynchronous NAND in the RevoDrive 3 X2.