First Thoughts
With under a day to see, play with, and write about the Windows 8 pre-beta it's hard to fully digest what we've seen and to come up with a meaningful opinion. With Microsoft it's a safe bet that there's more to be seen when they're still this far away from shipping the final product.
For a tablet-focused event I don't think you will find much disagreement that Microsoft has hit the mark with Metro. Metro feels like it belongs when used with a tablet – it's smooth, it's easy to use, it's gesture-driven, and it's finger-friendly. Virtually everything Windows Phone 7 did well as a touch screen OS has been ported over to Metro and it shows.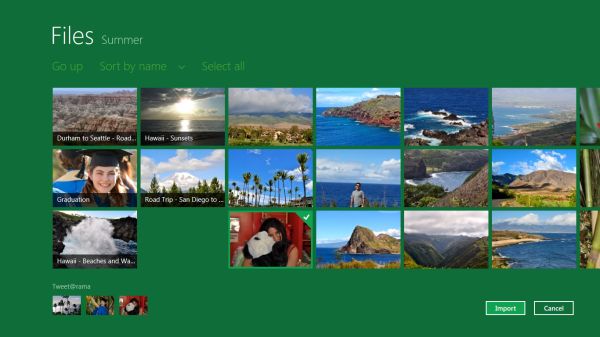 The converse of that is that Metro feels awkward and out of place when used with a mouse and keyboard as a laptop/desktop. It fails to take advantage of the precision of the mouse or the fact that not everything needs to be in size 28 font when sitting down to use a computer. At this moment it feels like trying to use a tablet with a mouse and keyboard, which isn't far off from what it really is in the first place.
The underpinnings look interesting, but there's still a great deal left to see such as DirectX 11.1 and WDDM 1.2. I believe that in the long run the class driver additions will help further simplify using Windows, and integrating Microsoft Security Essentials into the OS is a long overdue change. At the same time if nothing else Metro will go even farther to improve security thanks to the fine grained permissions system.
Ultimately this is just the beginning, in fact it's the beginning of a beginning. Windows 8 is still at least a year off – Microsoft isn't even close to committing to a date – and the pre-beta is pre-beta in every sense of the word. The real fight starts today when Microsoft pitches it to developers. Because so much rides on Metro, Microsoft needs to convince developers to start writing Metro applications, otherwise most of the work Microsoft has put into Windows 8 will languish. Microsoft looks to have the tools their developers need, but will it be enough? Perhaps this is what BUILD is meant to find out.
Stay tuned as we'll have more from BUILD this week, including coverage of today's opening keynote.