Application and Futuremark Performance
It should go without saying that the Sony VAIO S' performance in PCMark is going to be less than impressive. Not only does it not have an SSD, but the hard drive is (as I've belabored) punishingly slow. Thankfully, the Futuremark benches don't seem to be indicative of how well the VAIO S can perform in real world applications (outside of those that hit the storage subsystem), as you'll soon see.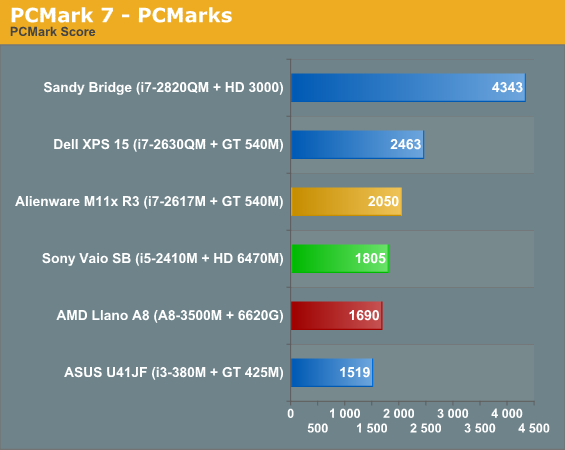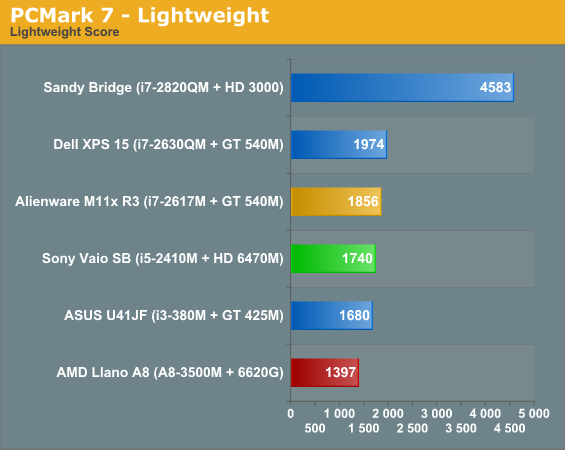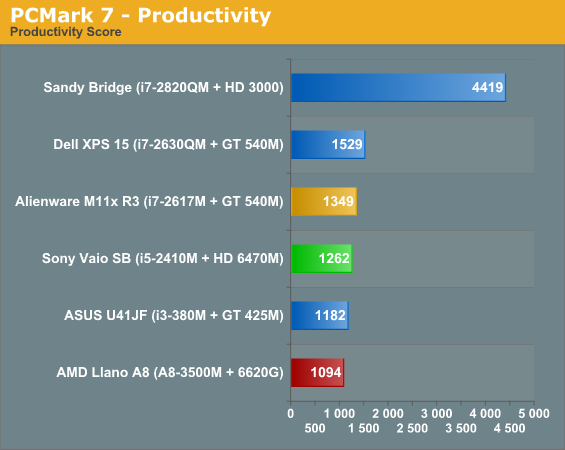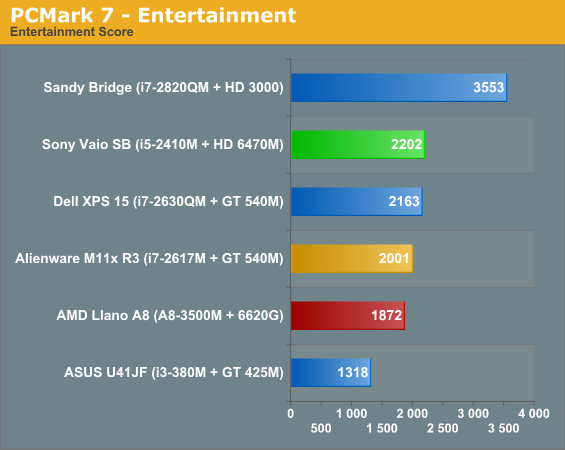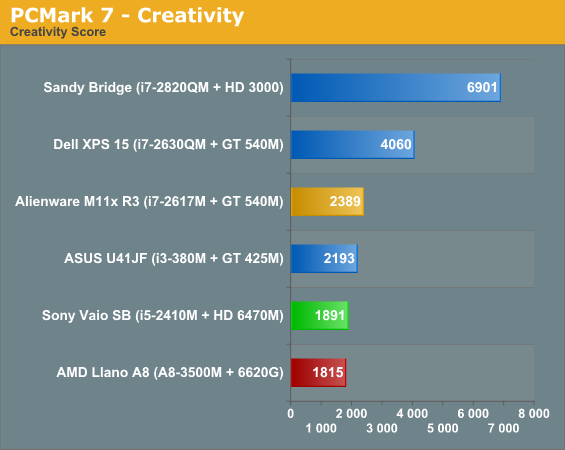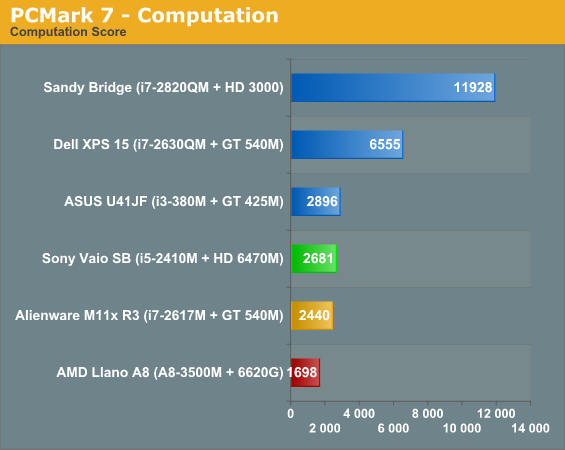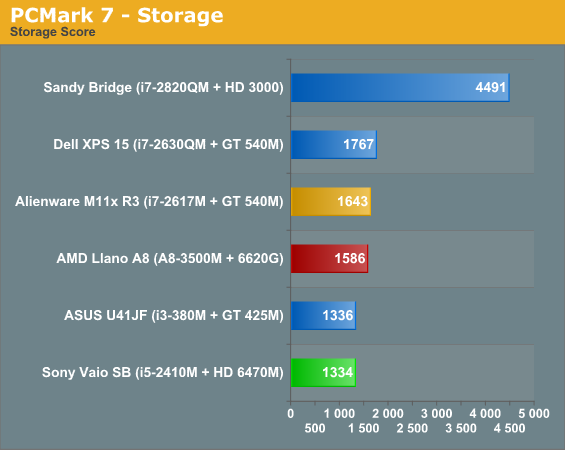 Once you get to the storage subscore (where our SSD-equipped Sandy Bridge reference platform excels), you can see just how bad things are with the VAIO S' 5400RPM drive. Now you understand what I mean when I tell you that when you order the notebook, get at least a 7200RPM hard drive upgrade—or plan on doing an SSD upgrade on your own.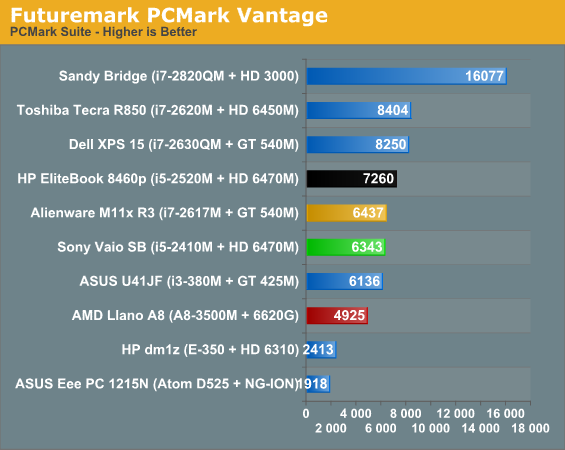 Under PCMark Vantage the VAIO S fares at least a little better. You'll notice I've included benchmarks for Atom and the E-350 in this chart and others; when we get to the battery life testing you'll see why. It's true those platforms cost at least a third as much as the VAIO S, but the VAIO S itself can still be had for under a grand, and there are some very good arguments to be made for going that route.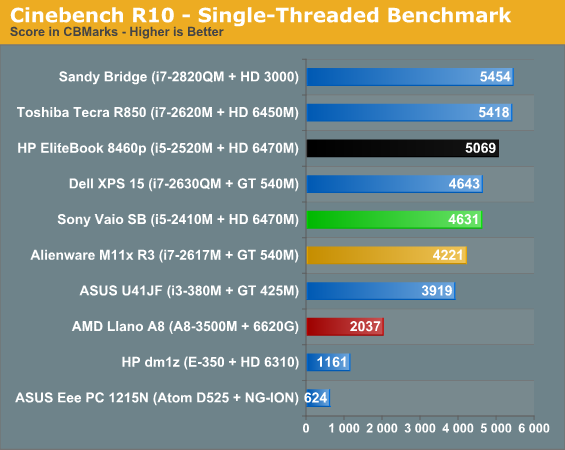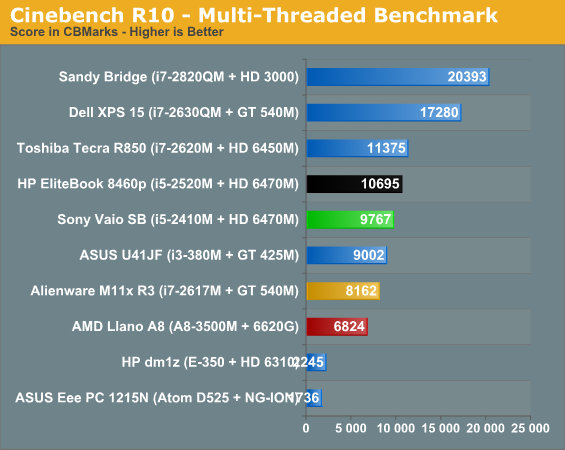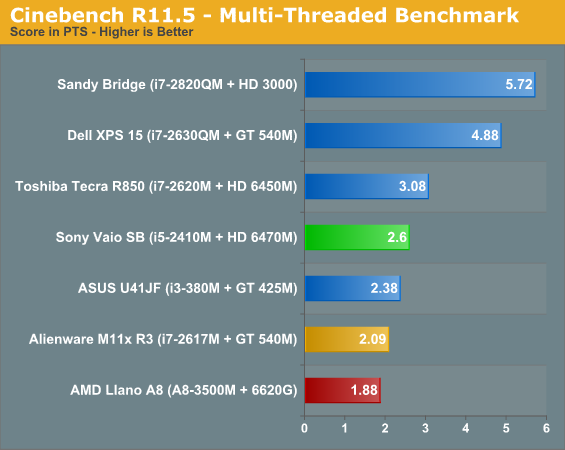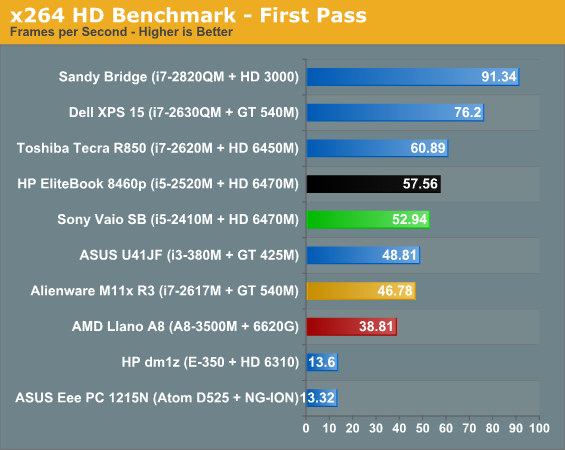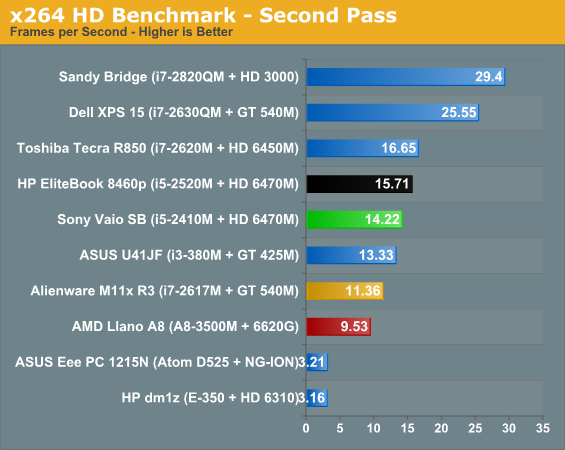 Into our proper application tests, the VAIO S starts to hit its stride. The Core i5-2410M at its heart may be Intel's slowest Sandy Bridge i5, but it's still a Sandy Bridge i5 and the scores reflect that. Performance is right where we want it to be, and the single memory channel in our review unit doesn't seem to hamper it too badly.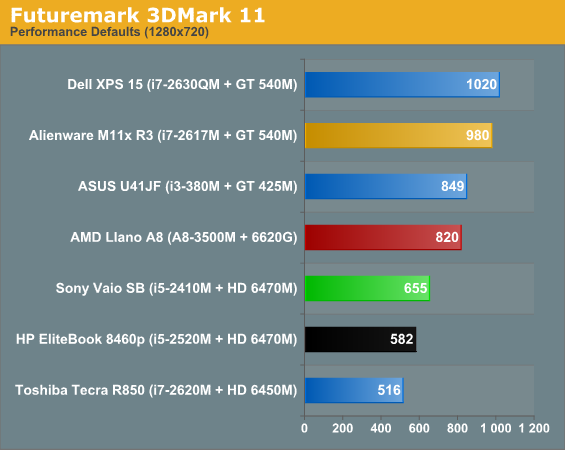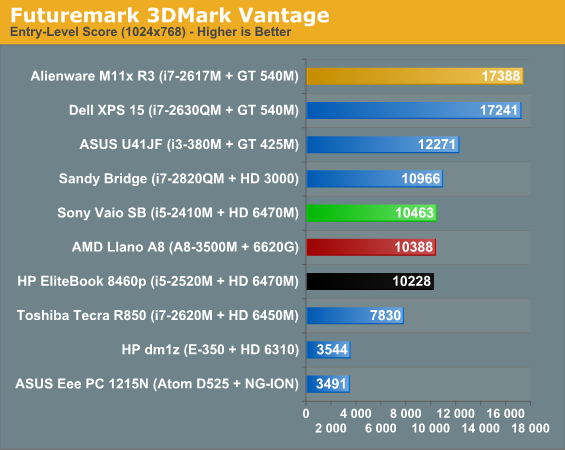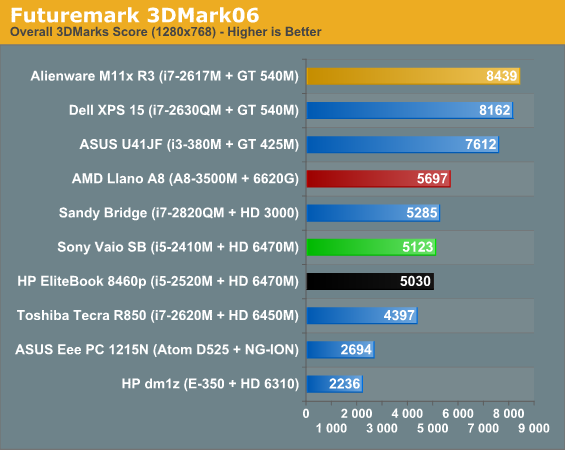 Back with Futuremark, the 3DMarks seem less kind to the VAIO S again, but this time they have it coming in behind Intel's HD 3000 integrated graphics hardware. This isn't wholly unexpected since the AMD Radeon HD 6470M is fairly anemic to begin with, but it's not really representative of real world performance either. End users might benefit more from Intel spending time optimizing for actual games instead of 3DMark.