Workstation Performance
Since we're working with a mobile workstation in the HP EliteBook 8760w, it's worth testing it in workstation-based performance metrics. Note that for these our only reference points are desktops; as we get more mobile workstations in we'll be able to improve the amount of data we have to the point where we can eventually split these off into mobile and desktop charts.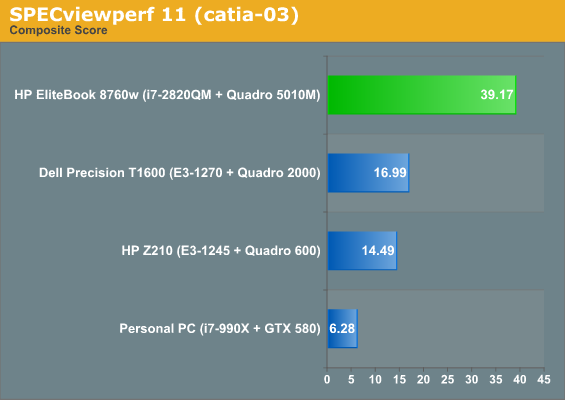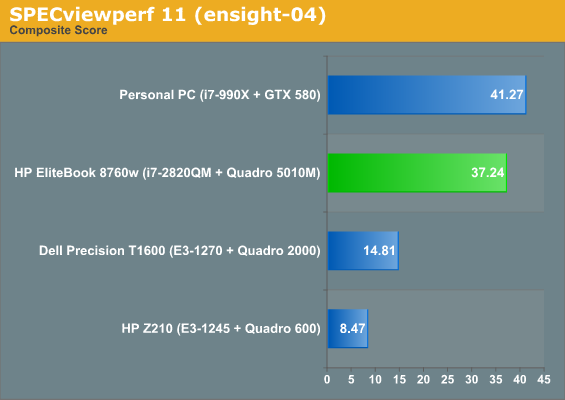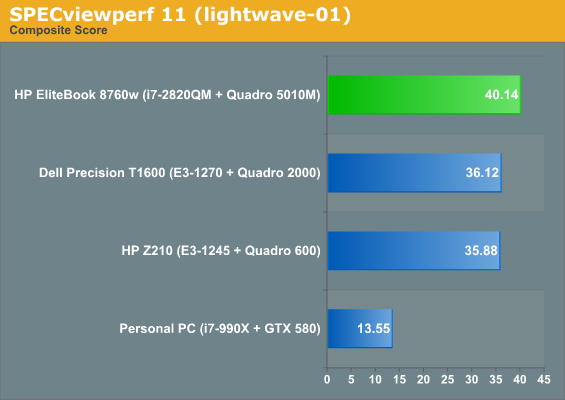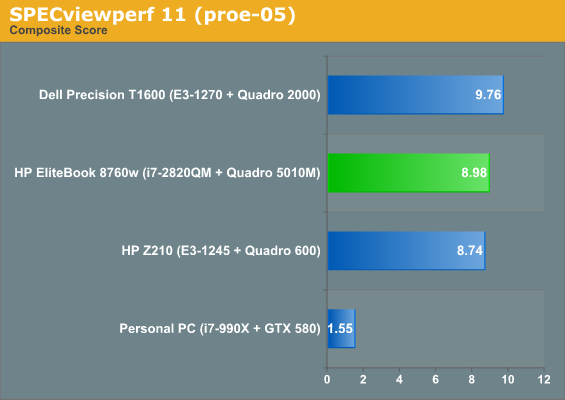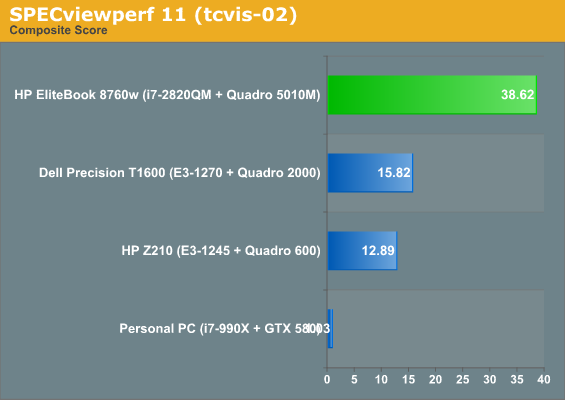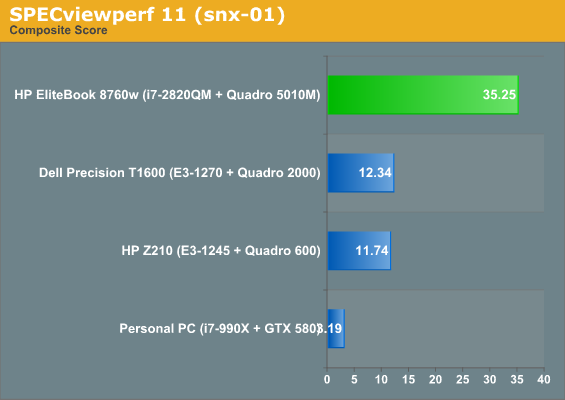 In SPECviewperf 11, the 8760w's Quadro 5010M comes into its own and runs roughshod over the other cards. That's fair: the 5010M boasts twice as many CUDA cores as the Quadro 2000 and four times as many as the Quadro 600, more than making up any performance deficit resulting from the faster processors in the desktop workstations. The 5010M is in fact likely to be as fast as or faster than any desktop Quadro currently offered on NewEgg.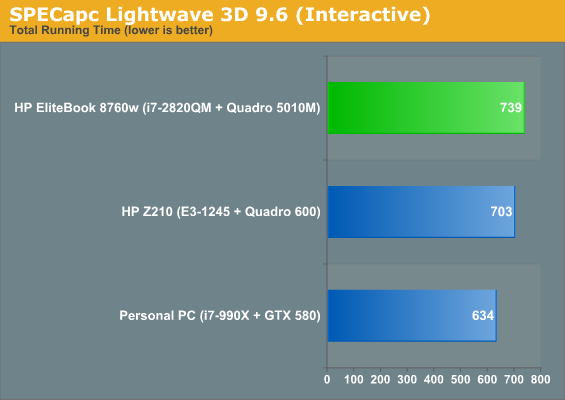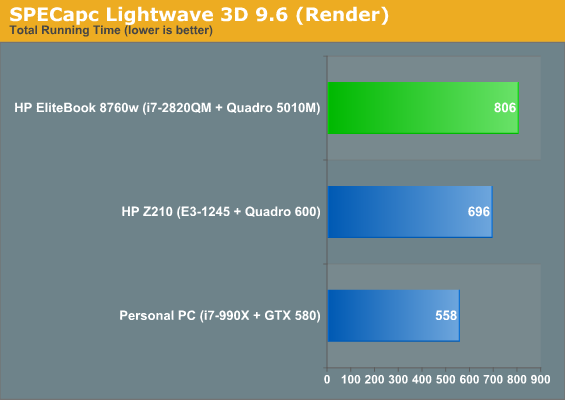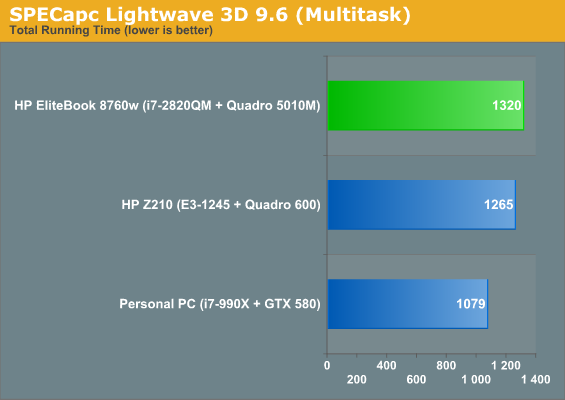 SPECapc for Lightwave 3D 9.6 shows more excellent results for the HP EliteBook 8760w and proves it's more than capable of offering adequate performance for users who need a mobile workstation.
Our third benchmark is Premiere Pro Benchmark for CS5 (run in CS5.5 without issue), and as I mentioned in my review of HP's Z210 SFF desktop, I'm still not 100% sold on this benchmark. If you agree or disagree on its inclusion, or have another workstation-class benchmark to suggest, please sound off in our comments.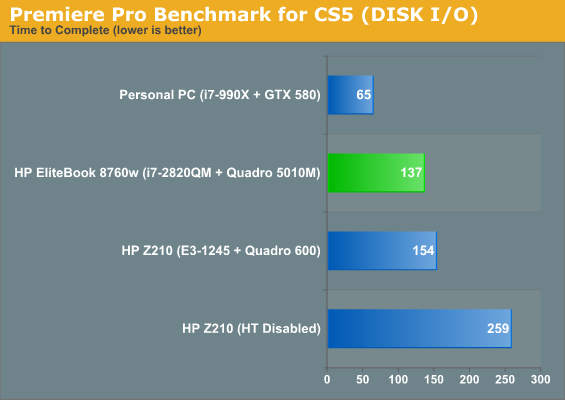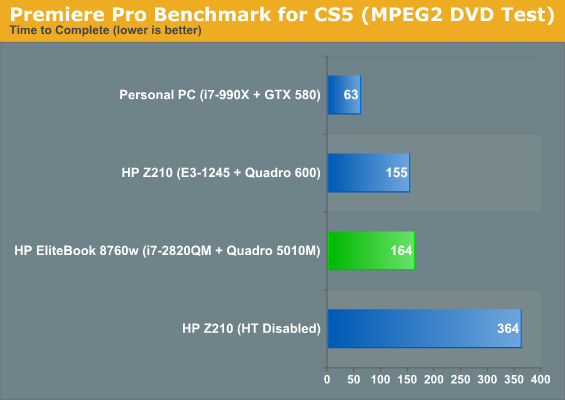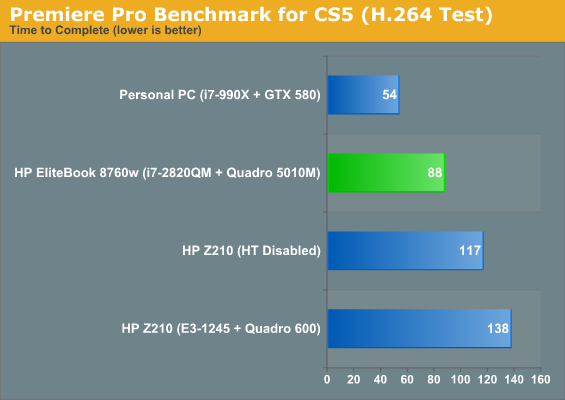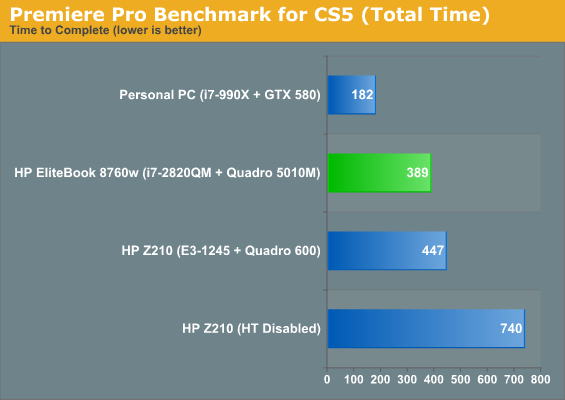 Adobe Premiere Pro unsurprisingly favors as much CPU power as you can throw at it, and as a result the quad-core systems can't really compete with an i7-990X. The 8760w does put in a great showing, though, possibly owing to the speedy Micron C300 SSD which runs faster than the Intel X25-M in the HP Z210 SFF.