Last week Samsung announced its PM830, its first SSD with support for 6Gbps SATA. Although the PM830 is shipping to OEMs today, it won't be available directly to consumers. Now meet the consumer version: the Samsung SSD 830.
Samsung is particularly proud of the SSD 830's brushed metal enclosure, unique to the consumer version and absent from the PM830.
Architecturally the SSD 830 is no different than the OEM version. It still has an updated Samsung controller with two ARM cores, a 6Gbps SATA interface and Samsung's own Toggle NAND. Also like the PM830 the SSD 830 supports full drive AES-256 encryption, putting it in the ranks of Intel's SSD 320 and the SandForce drives.
Although the PM830 is only available in 128, 256 and 512GB sizes, the SSD 830 will include a 64GB version as well. Pricing is TBD.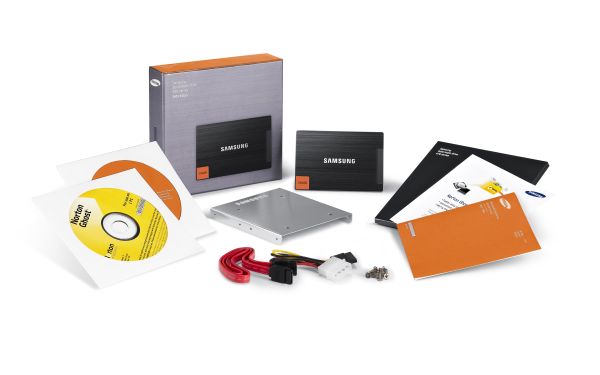 The 830 will be available in three different configurations: a standalone drive, a notebook upgrade kit and a desktop upgrade kit. The notebook upgrade kit comes with a USB to SATA adapter cable, while the desktop upgrade kit comes with a 3.5" adapter. Both upgrade kits come with a full copy of Norton Ghost.
The SSD 830 won't be available until October, which gives Samsung more time to fine tune its firmware. This is the reason that Samsung isn't disclosing performance specs for the 830 as they will likely change by the time the drive ships. Don't expect it to be any slower than the 500/350MB/s read/writes of the PM830. The question is how much faster will it be?