Earlier this year while at MWC, Anand and I broke news of a Samsung Galaxy phone with Tegra 2 inside. At the time, we assumed it was a Galaxy S2 variant, the GT-I9103. At the time, the suspicion was that either Samsung was preparing a Tegra 2 variant in case Exynos yields weren't good enough, or that it was a cheaper regional variant for some markets. Since then, we've seen Galaxy S2's international launch come and go, with no Tegra 2 variant.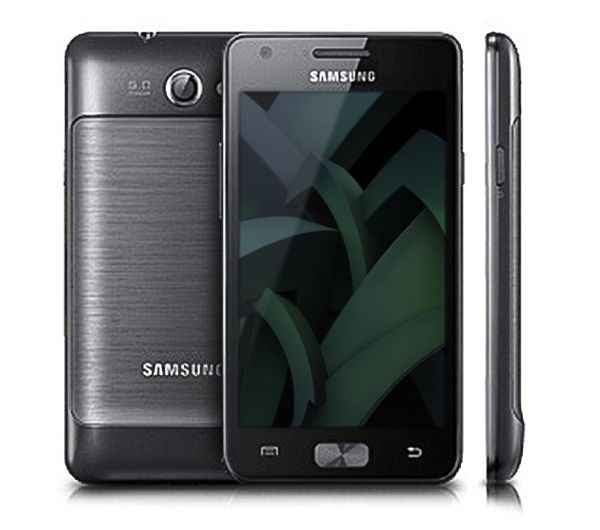 That changes today, as Samsung today is announcing the Samsung Galaxy R, which includes a Tegra 2 SoC along a number of other important changes that differentiate from Galaxy S2. Most notably, instead of Super AMOLED Plus, the Galaxy R includes a 4.19" 'Super Clear' LCD display and 8 GB of NAND, as opposed to 16GB or 32GB on the Galaxy S2. In addition, the Galaxy R shoots 720p HD video, runs Android 2.3, and has slightly larger dimensions of 125.7 x 66.7 x 9.55 mm. Judging from the photos, the Galaxy R is styled very similarly to the international Galaxy S2, and likewise includes a front facing camera of unknown resolution, though on the rear it looks like a 5 MP camera with LED flash.
Armed with all that information, it does look like Galaxy R is the Tegra 2-based Galaxy S2 that we suspected all along, but under a different name. It appears that the Galaxy R is shaping up to be a lower-cost, mass-market Galaxy S2 alternative in some markets, as evidenced by component selection that seems to be mature or available in steady volume (Tegra 2, 5 MP camera, LCD display, e.t.c.). There's no word on price, but the Galaxy R is immediately available in Sweden, and coming soon to North & Eastern Europe, South East & West Asia, Middle East Asia, and China.