Thermals & Power
The big concern about having a faster chip is the added heat it can dissipate. The 11-inch MacBook Air already gets noticeably warmer than the 13, so the i7 switching at up to 2.9GHz isn't going to help matters at all.
Despite the fact that both the i5 and i7 are rated at 17W, in reality the i7 likely gets closer to that max TDP than the i5. The max turbo on the i5 is clearly artificially capped, so it shouldn't be a surprise that the i7 does get warmer - particularly in the 11-inch chassis.
Let's first look at peak power consumption: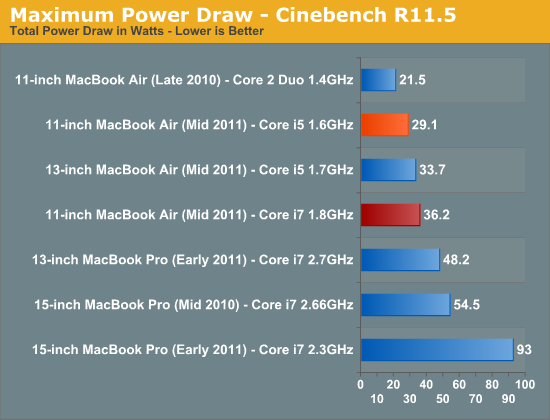 Cinebench shows noticeably higher power consumption, however I will say that although the upgraded 11 peaked at 36.2W it quickly dropped back down to and remained at 31 - 33.5W throughout the majority of the render.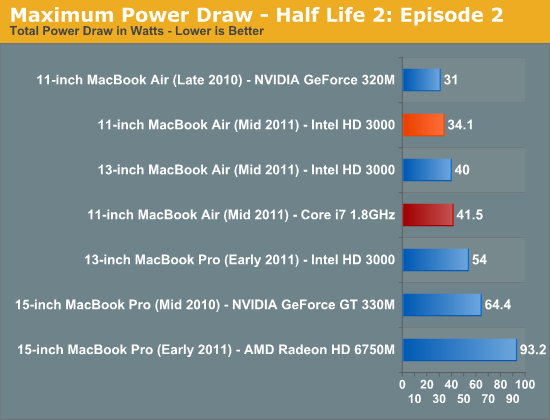 The same is true for our GPU power consumption test. While power maxed at 41.5W, it dropped down to the mid to upper 30s over an extended period of time.
What about the resulting impact on thermals?
The upgraded 11 is slightly warmer just browsing the web and much warmer running anything CPU intensive. The max exhaust temperature is a very hot 45.9C. Although it's still usable on your lap (cooler than the 2011 15-inch MacBook Pro under load) it does get pretty warm.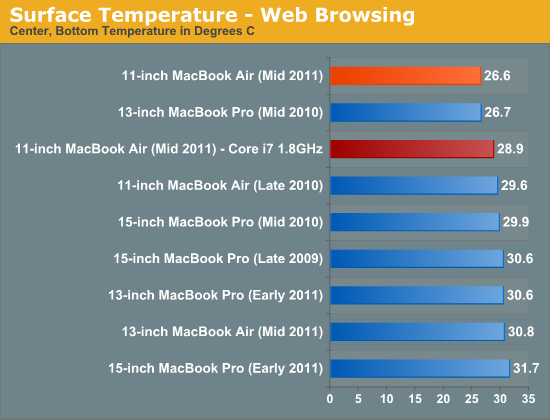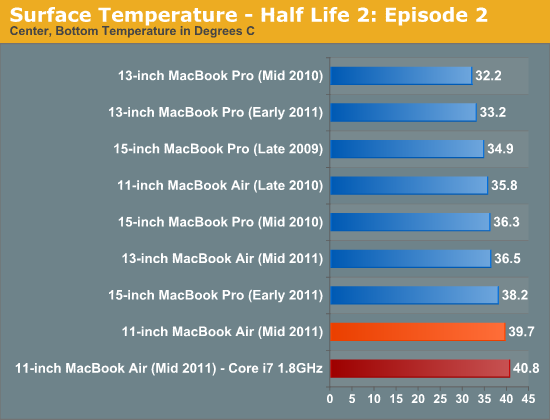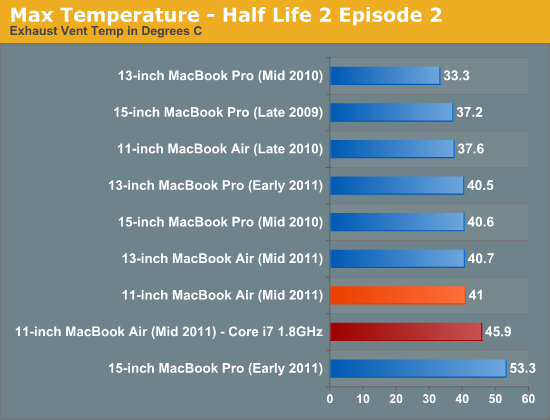 I'd say overall the system is noticeably warmer but livable if you need the power.