Noise and Thermal Testing, Overclocked
The Corsair Obsidian 650D may be extremely easy to use, but thermal performance has been somewhat lacking so far. Still, cases like SilverStone's RV03 have acquitted themselves particularly well under more extreme duress than they did at our stock settings. Hopefully the 650D will be a similar high performance champion.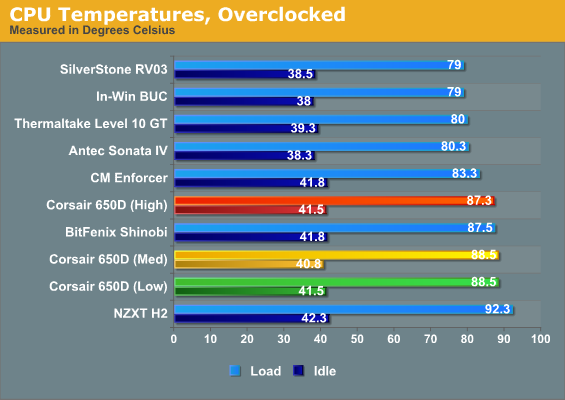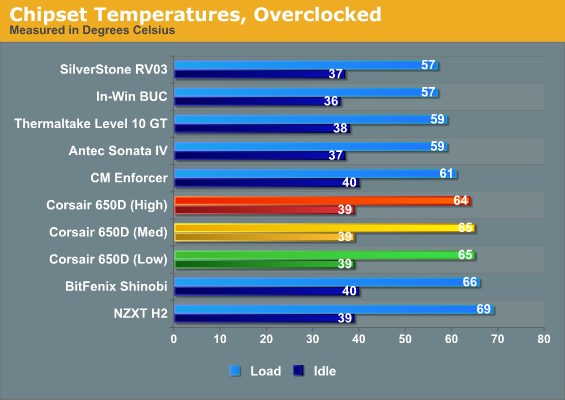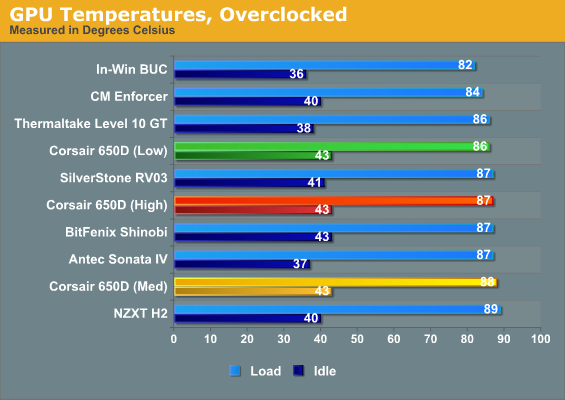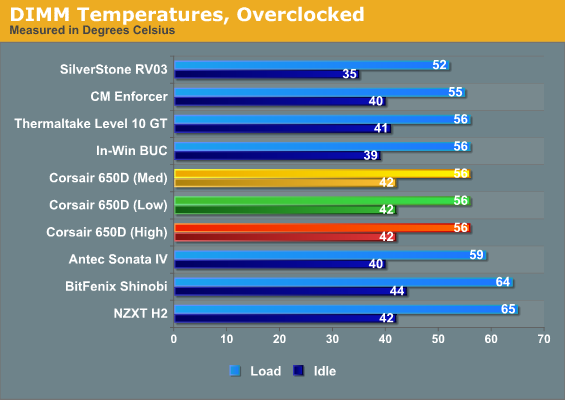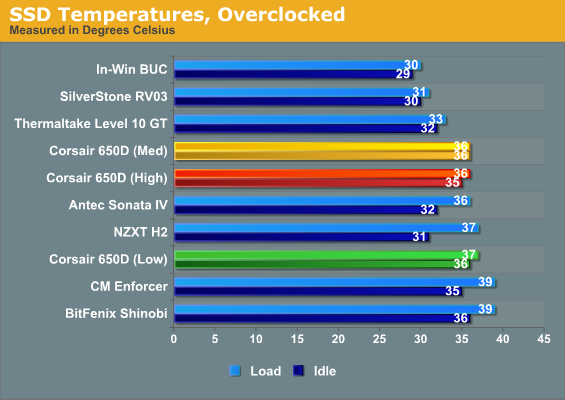 While the 650D's different fan settings once again prove to have negligible differences, the overarching theme continues to be mediocre thermal performance. CPU temperatures are among our worst, with the other heavy duty cases able to produce results as much as eight degrees cooler. This bears out my chief concern: the 650D's negative pressure design just doesn't seem able to keep enough air flowing through the chassis to move the heat off of the processor or the graphics card.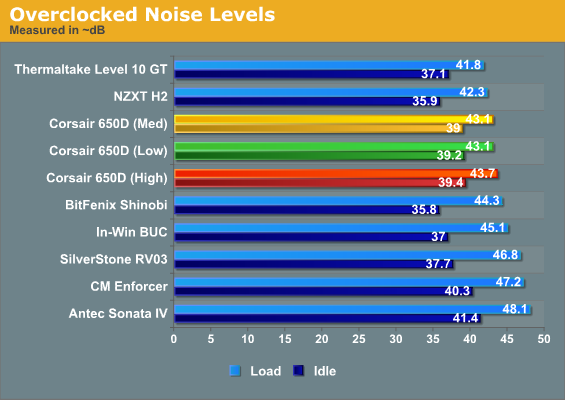 Thankfully, though, Corsair's design still remains among our quietest. Though the different settings measure very similarly, in practice the higher fan settings do create an audible "whoosh." Idle noise isn't great, but it's not terrible either: just about anything under 40dB is livable and easy enough to drown out with white noise.