GPU Performance: A Step Back
There's no room for a discrete GPU in either the 11 or 13-inch MacBook Air, at least based on their current motherboard designs. Instead you're stuck with Intel's HD 3000 graphics on the dual-core Sandy Bridge die. For general use, Intel's HD 3000 is fast enough. As I mentioned earlier, even connected to a 27-inch display you get reasonable performance out of Sandy Bridge's GPU.
Where the HD 3000 falls short is in gaming performance, particularly at the native panel resolution of the 13-inch MacBook Air: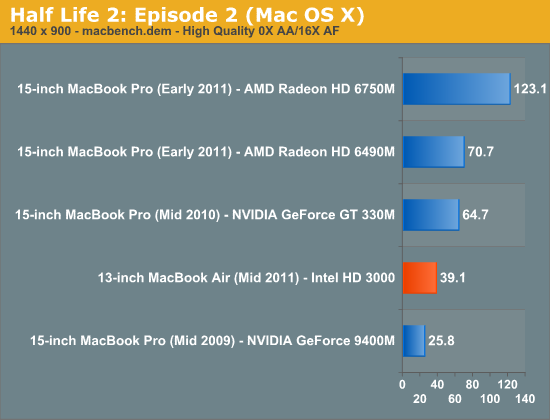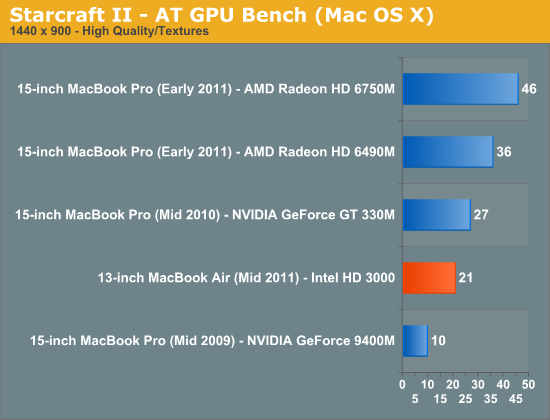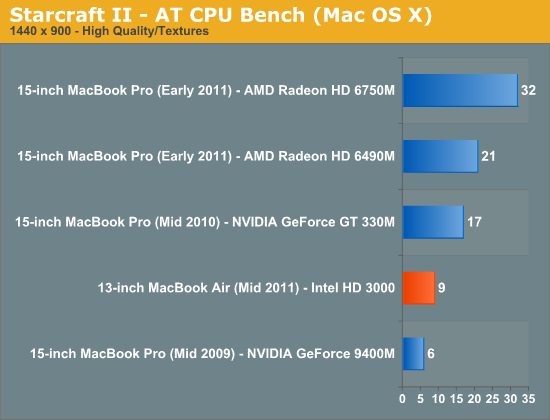 At 1280 x 720, the HD 3000 is fast enough for today's Mac games: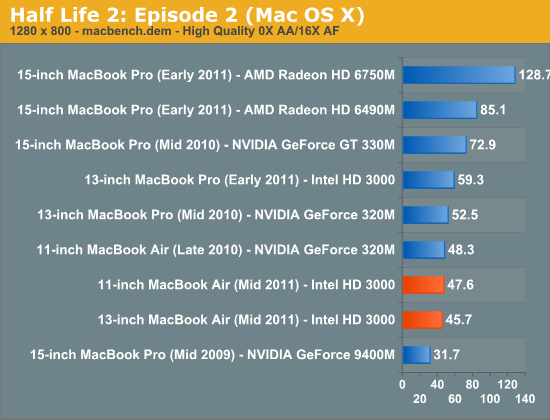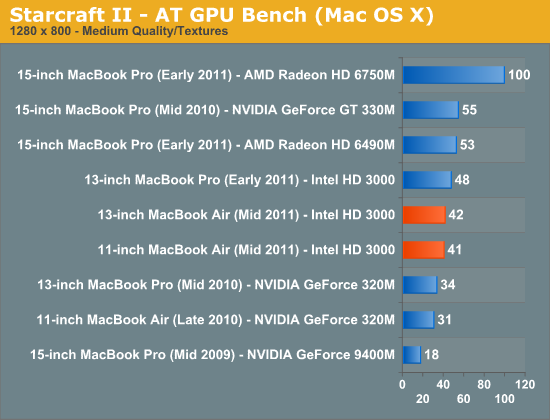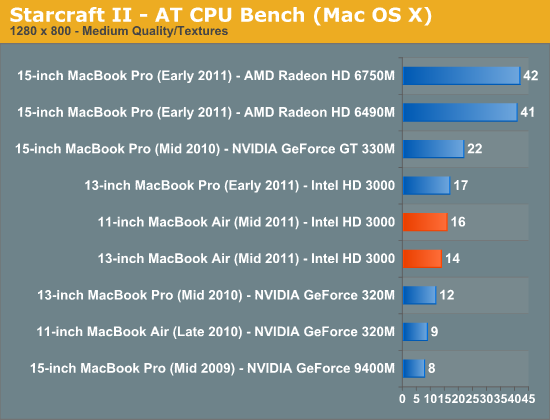 The HD 3000 is also a bit slower than the GeForce 320M used in last year's MacBook Air, at least in games that aren't largely CPU bound (basically anything but Starcraft 2):
While gaming is possible on both Air models, it's far from ideal. Apple definitely fixed the CPU performance with the new Air, but through no fault of its own failed to address GPU performance. Intel seems committed to taking GPU performance seriously, let's hope we actually see that in the coming years.