Our NAS benchmarking methodology consists of running the NASPT tests as well as the robocopy real world file transfer test. The testbed is as described here.

Given the home consumer focus, it is not surprising that the N2A2 doesn't support NFS or iSCSI. For the SMB NASes, we usually benchmark each of the three share types (SMB, NFS and iSCSI). However, for the N2A2, we will only deal with SMB shares in RAID0 and RAID1 configuration.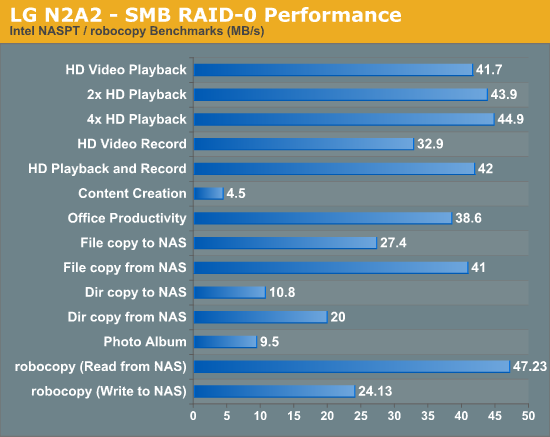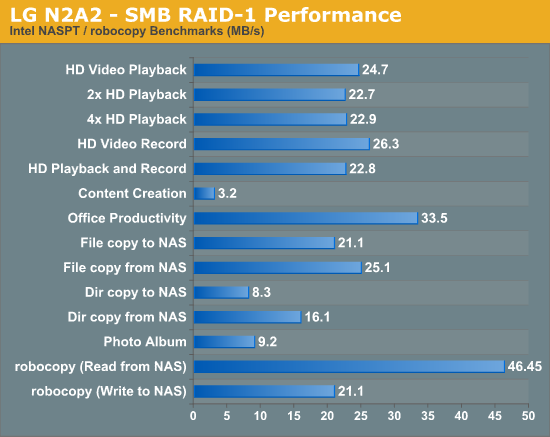 We don't get close to what LG claims in their marketing literature, but 40 MBps for a home consumer targeted NAS is not disappointing.