The N2A2 NAS appliance comes with a 60W AC adapter, an RJ-45 cable, product installation guide and a couple of software CDs.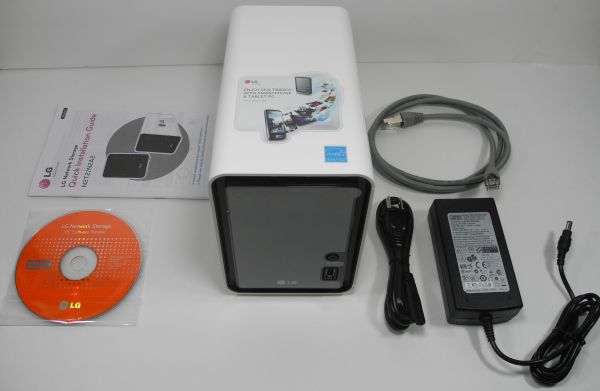 In order to set up the NAS, there is no need to install any of the softwares on the CDs. Pointing the browser to the IP of the NAS and logging in with the default credentials (admin/admin) enables one to administer and set up the NAS for a particular environment.
By default, the two disks are organized and visible over the network as individual disks. The hard drive volumes may be configured in one of multiple ways:
RAID0 (Striping)
RAID1 (Mirroring)
Linear (JBOD)
RAID1 + Linear (JBOD)
Individual Disks (Default)
For the RAID1 + Linear (JBOD) configuration, the amount of disk space allocated to each volume type is configurable.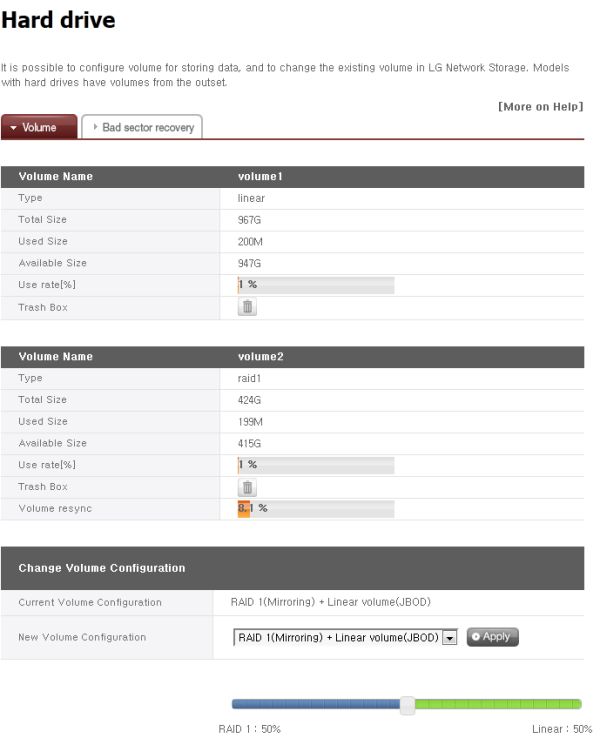 In the rest of this piece, we will restrict ourselves to the two configurations of interest, namely, RAID 0 (for performance) and RAID 1 (for redundancy).

On the whole, the setup process is painless. The NAS is also DLNA certified and offers a host of other features like FTP and web server as well as Torrent services. The LG N2A2 NAS offers the right balance of features and options for the home consumer.