Final Words
Without the performance issues and bugs, the TouchPad would likely be my favorite tablet on the market today. I've been begging for a tablet that lets me be more productive and HP delivered that with the TouchPad. The biggest issue is that if you actually try to use webOS to be more productive and start multitasking on the TouchPad, the experience quickly grinds to a halt. It's frustrating because while iOS and Honeycomb tablets lack the multitasking experience of webOS, they deliver on performance. And while the TouchPad has a better platform, it just doesn't perform as well as either of its chief competitors. You really can't have it all in this business, not yet at least.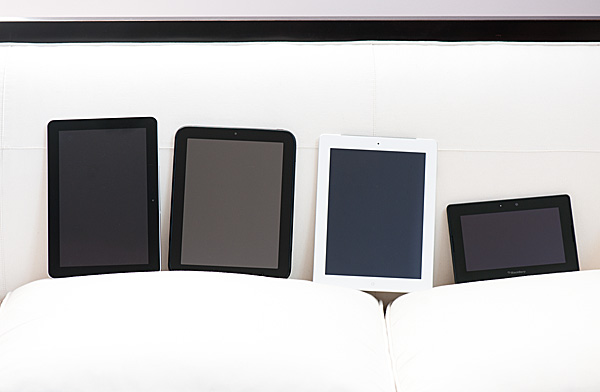 From left to right: Galaxy Tab 10.1, TouchPad, iPad 2, PlayBook
The bugs are also quite obvious when you really start using the TouchPad. I wouldn't say that webOS 3.0 feels rushed, but it does need some serious updating. In its current state I don't believe the TouchPad is a good purchase, not until we see how serious HP is about updating the platform to address these issues.
The good news for HP is that it's typically easier to tune for performance than it is to completely redo your OS (assuming the performance issues aren't deep rooted in the way webOS was written). As I mentioned at the start of this article, the fundamentals of webOS are sound and it made a great transition to the big screen. The TouchPad just needs optimization.
The hardware is heavy but otherwise competitive. HP built the TouchPad with a good screen, good speakers and a great way to charge the tablet. The OS could use a visual update but is functionally incredible. The webOS card system is the best way to handle multitasking that I've seen in a mobile device to date. Unified messaging and Synergy are also very well executed features of the OS. Even the TouchPad's virtual keyboard is well executed (save for an imperfect autocorrect system).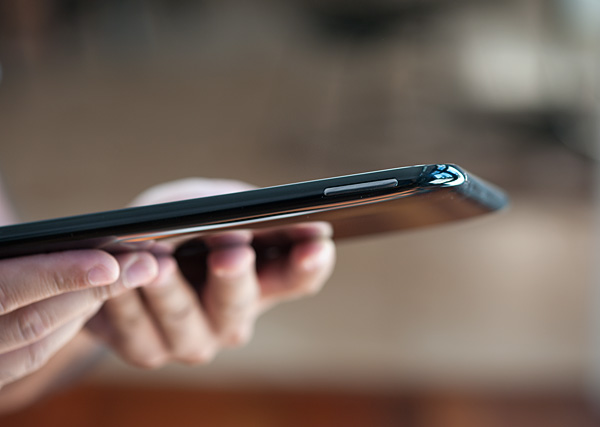 I really feel like the TouchPad was built for users who want to do more with tablets. I'm just hoping that HP follows through with an aggressive enough update schedule to actually deliver what those users are looking for.