AIDA64 Memory Benchmark
AIDA64 provides a basic synthetic benchmark for comparing the read, write, and copy performance of system memory while also measuring latency. This should provide us the raw bandwidth for each memory configuration that was tested. Later on, we'll see how this translates into real world performance.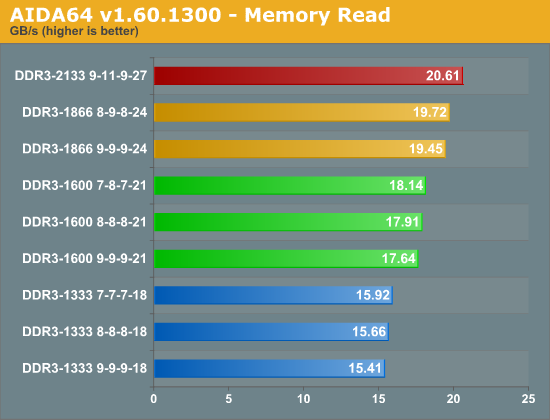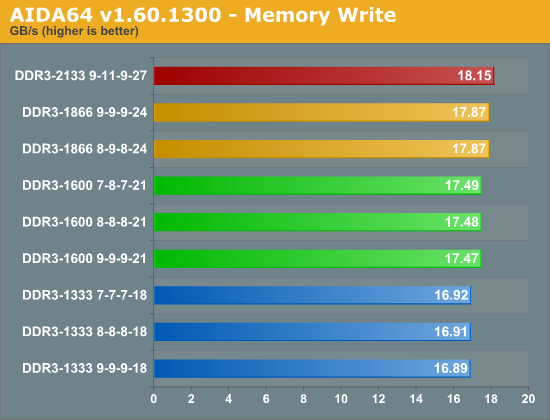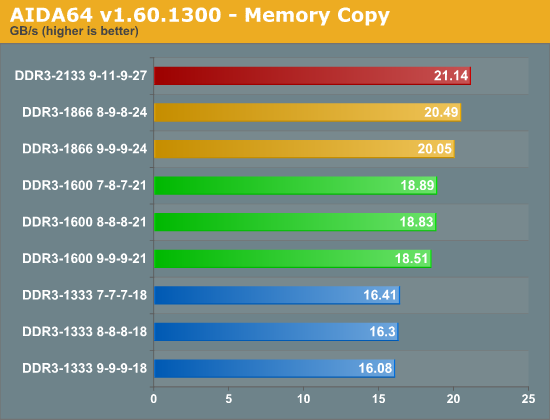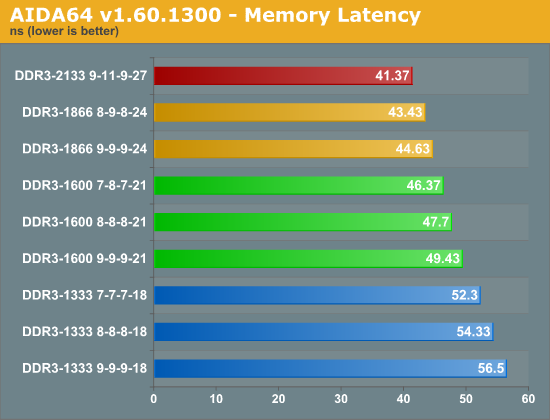 Our preliminary results show us the expected memory scaling. The faster DDR3-2133 memory has a ~36% advantage over the slowest DDR3-1333 memory in the read test, and the copy and latency tests show similar results. However, the write test closes the gap with only a ~7% difference between the fastest and the slowest. Overall, we see a linear performance increase as the memory clock speed is raised as well as when the CAS latency is lowered. Synthetic tests are really the best-case scenario, so let's move on to find out how the extra raw bandwidth affects our other tests.