T-Mobile G2x - The Hardware, Part II
The top of the device contains the lock/power button, the headphone jack, and a covered micro-HDMI port for HDTV output.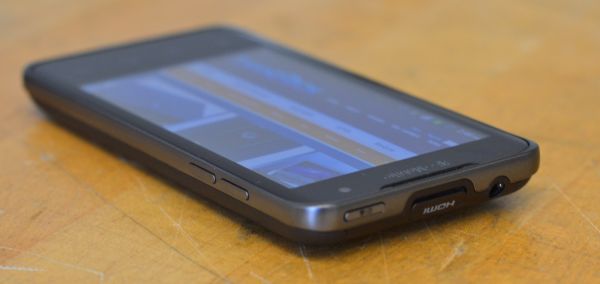 The right and left sides are completely plain, other than the volume up/down buttons on the right side.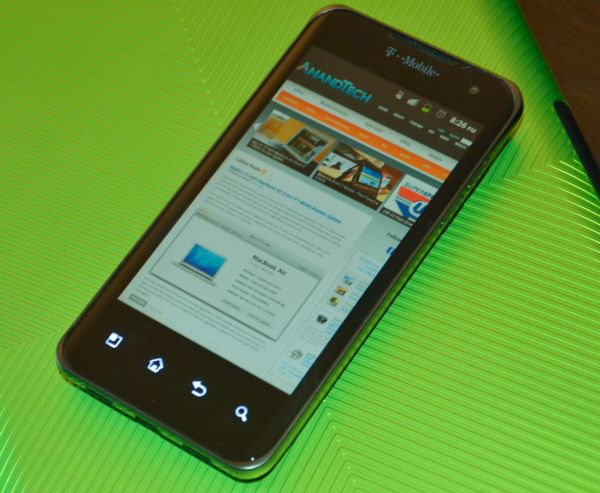 The four capacitive buttons underneath the screen are backlit and work well, with haptic feedback provided in lieu of physical buttons. The button layout itself is menu, home, back, and search (from left to right), similar to Samsung and Motorola. I'm used to the Google/HTC layout, with home and menu switched, so the LG's I've had come through the labs recently have tripped me up a bit at first. The downside of switching between phones on a week to week basis is that you end up having to adjust to various button and keyboard layouts on the fly pretty often.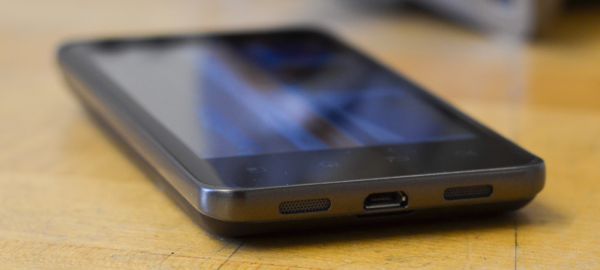 The bottom of the device has the mic, speaker, and micro-USB port. As with the Revolution, the port itself is flipped from most other devices (wider side of the connector facing down, away from the screen.) It feels upside down, I'm pretty sure I tried to put the connector in the wrong way every single time I charged the phone. As on the Optimus 2X, the speakerphone is very good. The speaker provides loud, clear audio, far better than the Sensation's oddly poor speaker.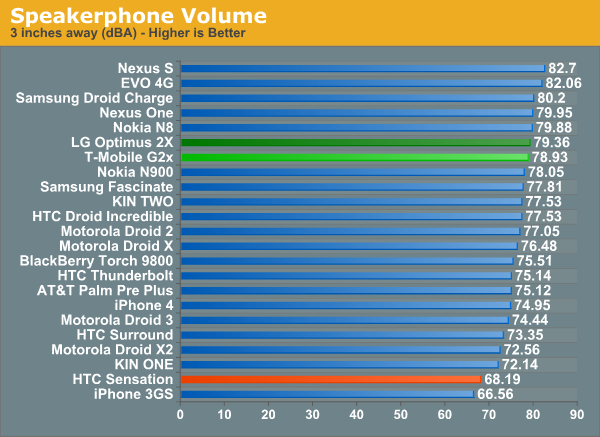 It's a solid feeling piece of kit. It's not overwhelmingly well built, a la iPhone 4 or HTC Sensation, but it's getting there. Based on my past experiences with LG devices, including the Revolution, I wasn't expecting anything great. The battery cover feels a little bit cheap when you take it off (plastic clips and really flexible plastic backings are always like this), and the dust-prone nature of the camera window is pretty annoying, but overall the G2x surprised me with how well built it was. The weightiness gives it a better in-hand feel than any of the Galaxy S devices and most of the other LG devices. I wouldn't say it's up to the level of HTC, but it's getting there and definitely competitive with the rest of the smartphone class.