WiFi and Cellular Connectivity
The X2's included cellular connectivity is the standard fare for Verizon in the USA. That means 800 / 1900 MHz 1x and EVDO Rev.A for the cellular side supplied courtesy a Qualcomm MDM6600. There's no GSM or UMTS connectivity for if you travel abroad. As a refresher, the Droid X used a Qualcomm QSC6085. I think the X2 hasn't seen as much attention as its predecessor primarily because it doesn't include any LTE connectivity. On the brighter side, you get better battery life as a result.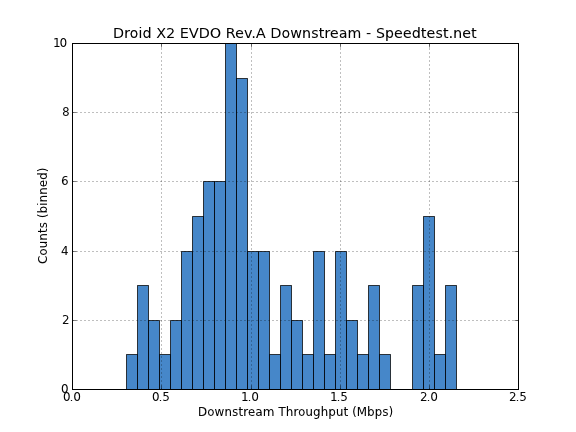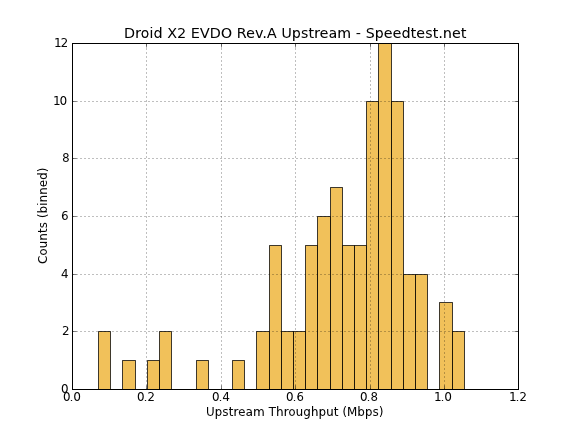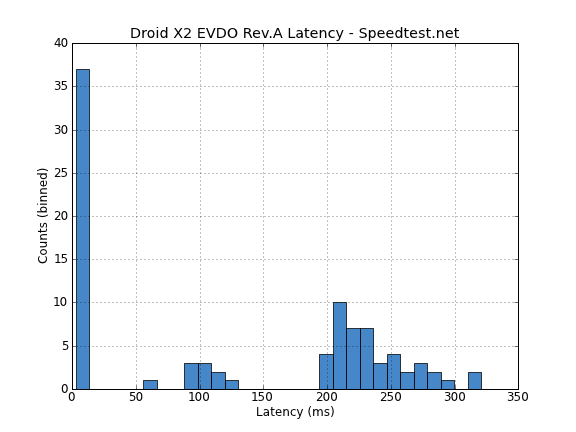 I ran just shy of 100 speedtests on the X2 and created histograms as always. Let me just say that it's hard coming down off of LTE's order of magnitude faster performance to EVDO Rev.A, seriously. Downstream performance is between 0.5 and 2 Mbps, about what I'm used to seeing for Verizon's EVDO Rev.A network. Upstream is centered around an admittedly fast 0.8 Mbps. Latency has a bunch of erroneous results clustered down in the single digit ms response times which are just the speedtest.net application glitching out for some reason.
I neglected to put the X2 through our attenuation test suite, but again the device has receive diversity with cellular antennas at the top and bottom of the handset and should perform just as well as the first device. Likewise I didn't notice any unwarranted drops in signal while using the handset and holding it. Over in field test (##program followed by 000000), the X2 reported signal usually within 1-2 dBm of the original Droid X.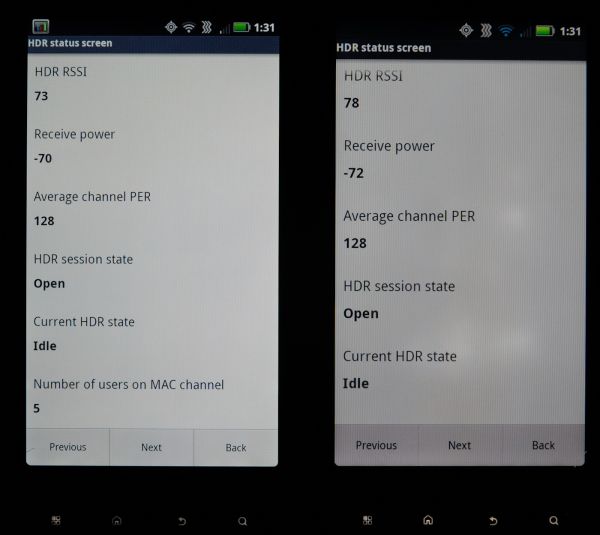 Left: Droid X2, Right: Droid X
If you've been reading any of our smartphone reviews, you should be able to guess what WLAN and BT chipset is inside the Droid X2. Yes, it's another smartphone with Broadcom's BCM4329 combo chip, which means it has 802.11n single stream support on 2.4 GHz.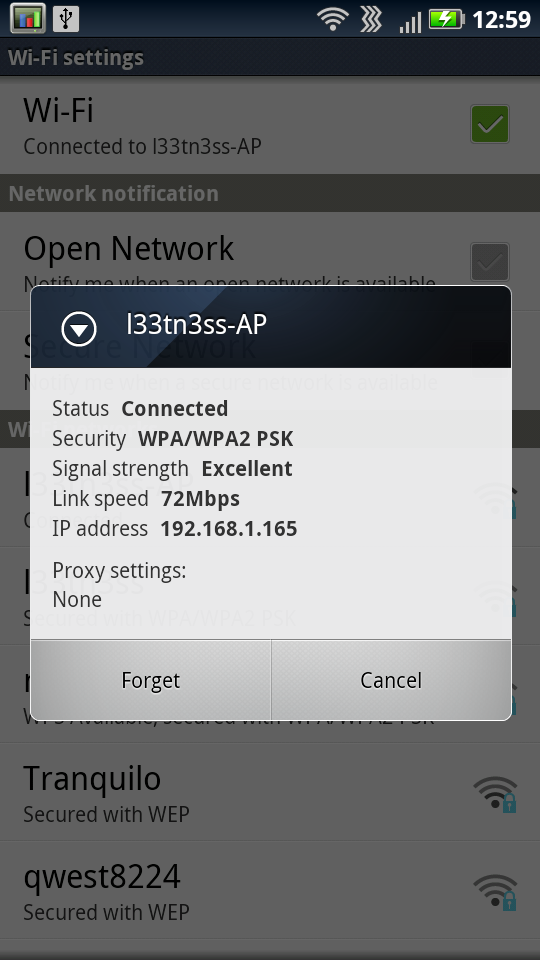 Performance is pretty speedy on our WiFi transfer test which consists of a 100 MB PDF being downloaded from a local server. WiFi range is also virtually unchanged from the Droid X, again I walked around my house with RSSI visible and watched the X and X2 sit within 1-2 dBm of each other, odds are it's the same antenna inside.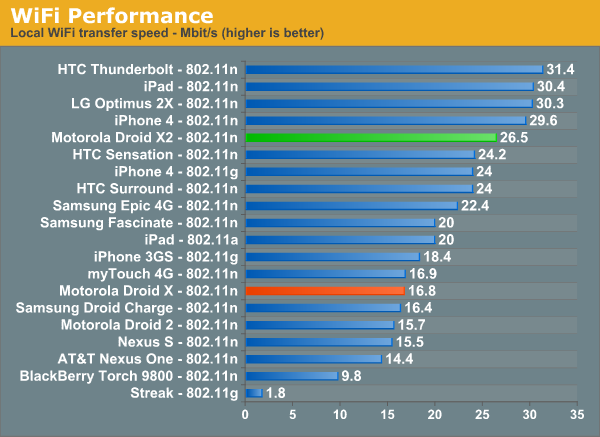 Things have indubitably sped up in part due to the X2's WLAN stack giving the 72 Mbps short guard interval rate instead of 65 Mbps long guard interval 802.11n speeds on the X.