The AMD 6550D is able to detect all the cadence patterns in the HQV benchmark Blu-ray. Moving beyond HQV, we have a more sterenuous clip from the Spears and Munsil High Definition Benchmark Test Disc (hereon referred to as the S&M). In this section, we first present screenshots from putting the 2-3-2-3 cadence detection / deinterlacing 'Wedge' test clip.
It was fascinating to put this clip through the paces. When starting out playback with MPC-HC, the framesteps followed the 2-3 cadence pattern indicating that the GPU had locked onto the cadence. However, as the wedge starts its descent, the lock gets lost only to be regained on the way back. This repeats for two revolutions, but the third time onwards, the lock gets permanently lost. Contrast this with the GT 430's behavior which retains the locked cadence all through, and the 6570 which loses it only momentarily around the same timestamp, but regains it later.
You can roll the mouse over the images below to get views of segments of the full size lossless version. This will make it easier to observe the Moire pattern and how the deinterlacing fails once the cadence lock is lost.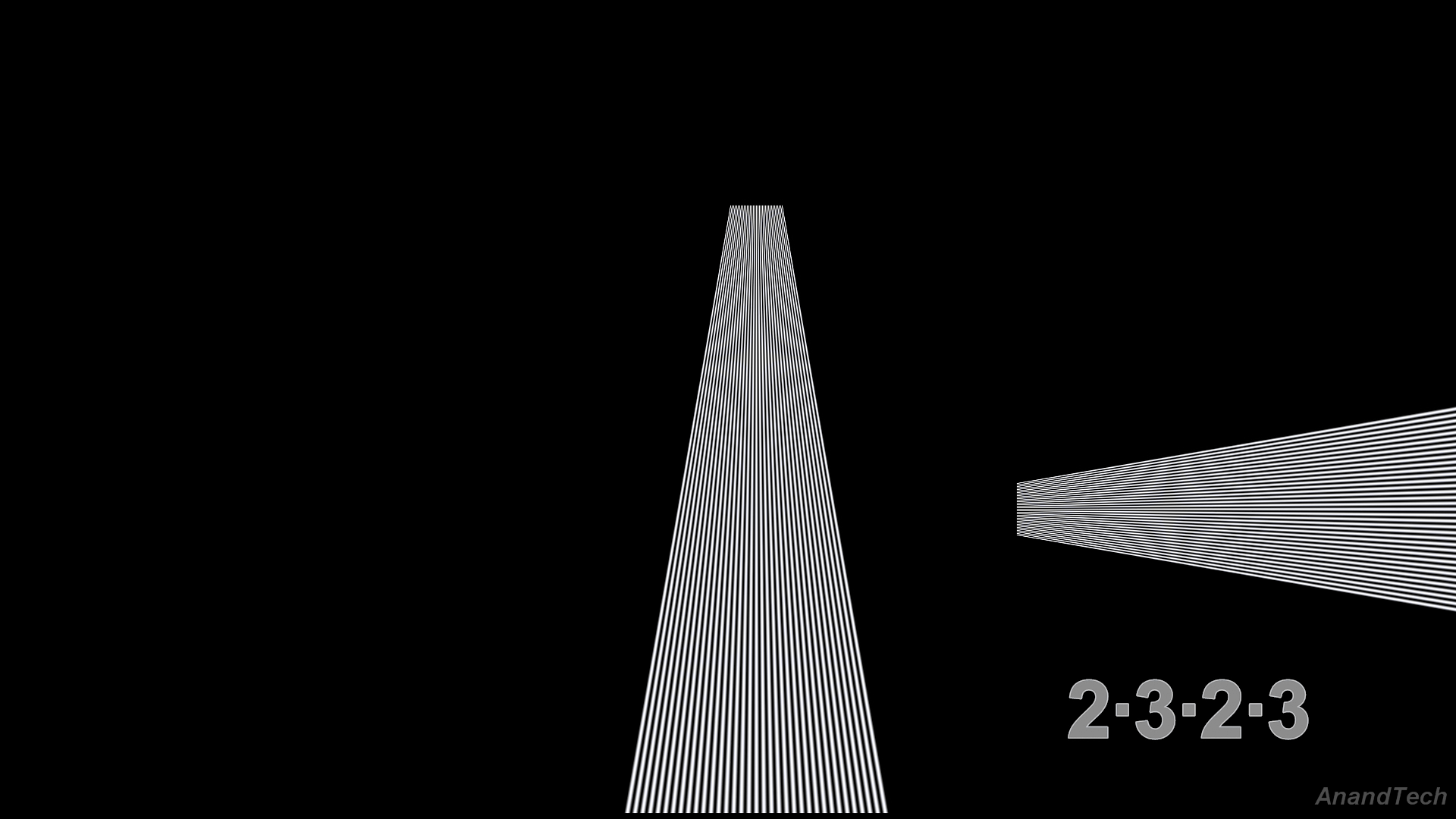 Cadence Locked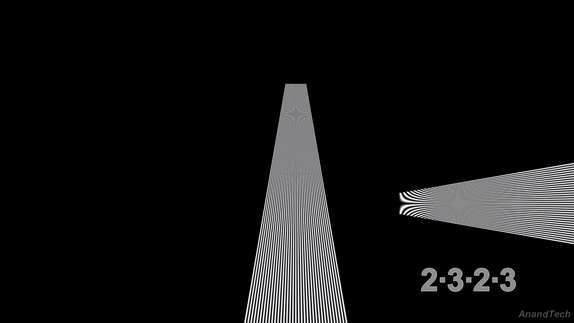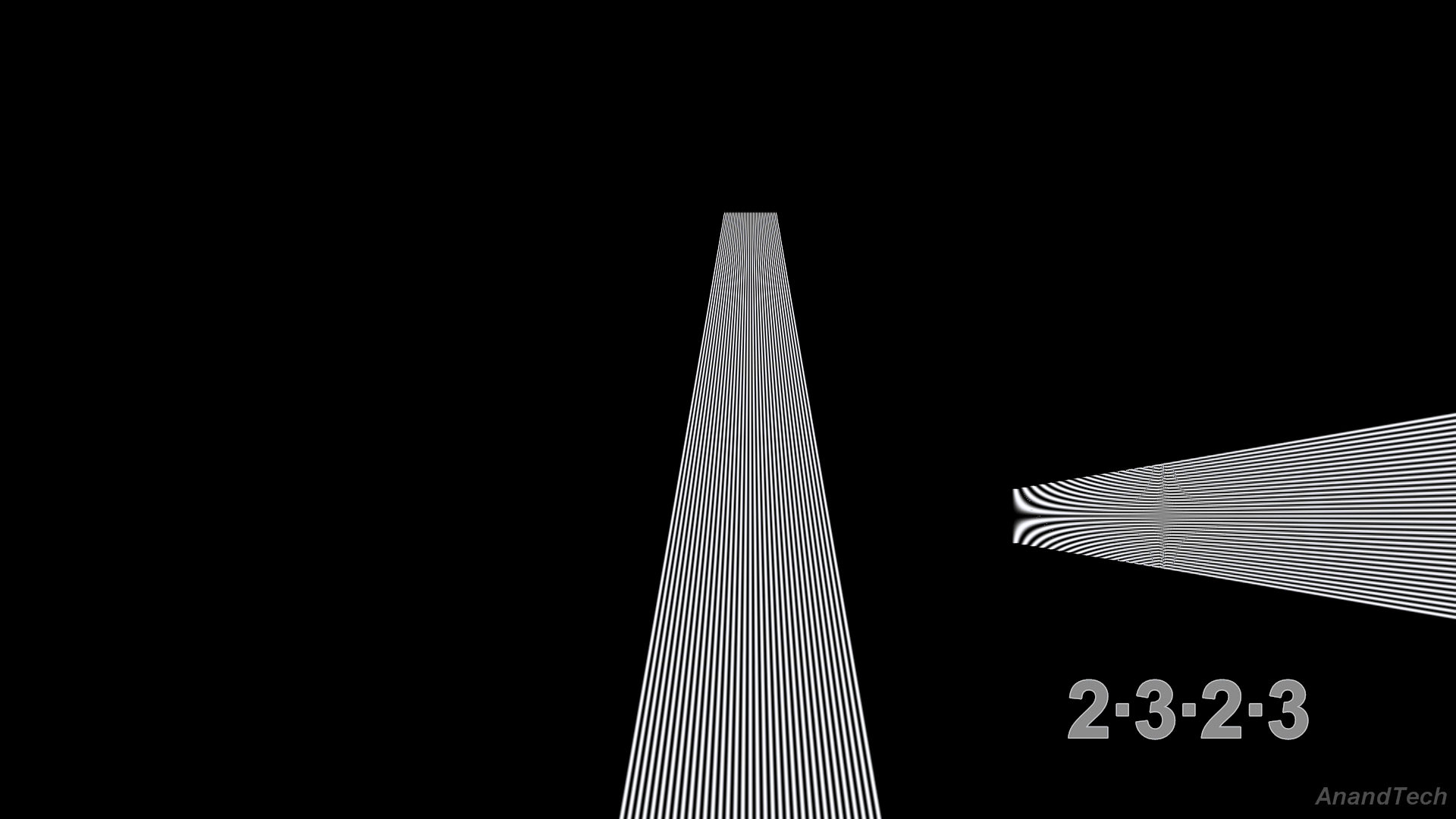 Cadence Lost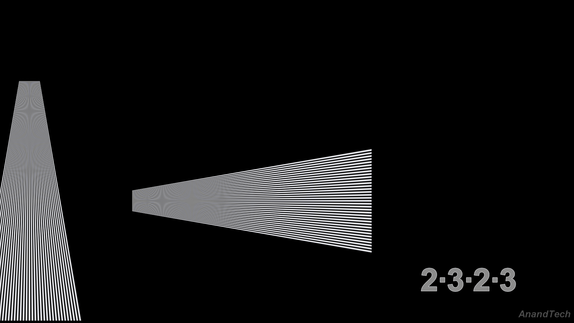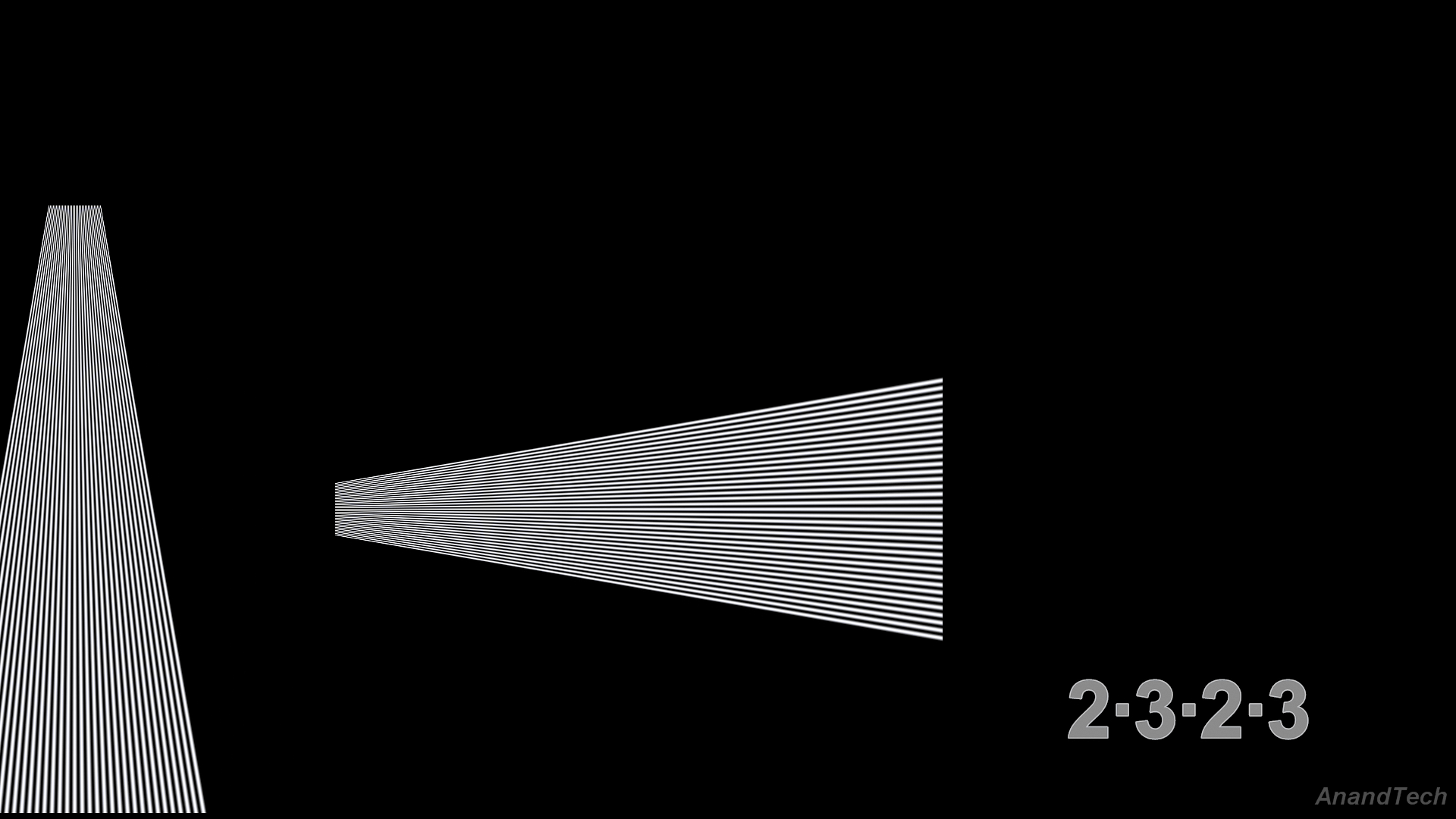 Cadence Regained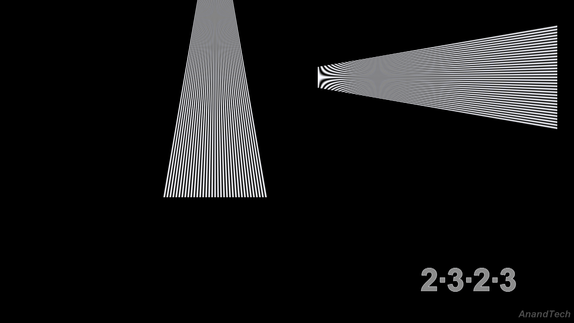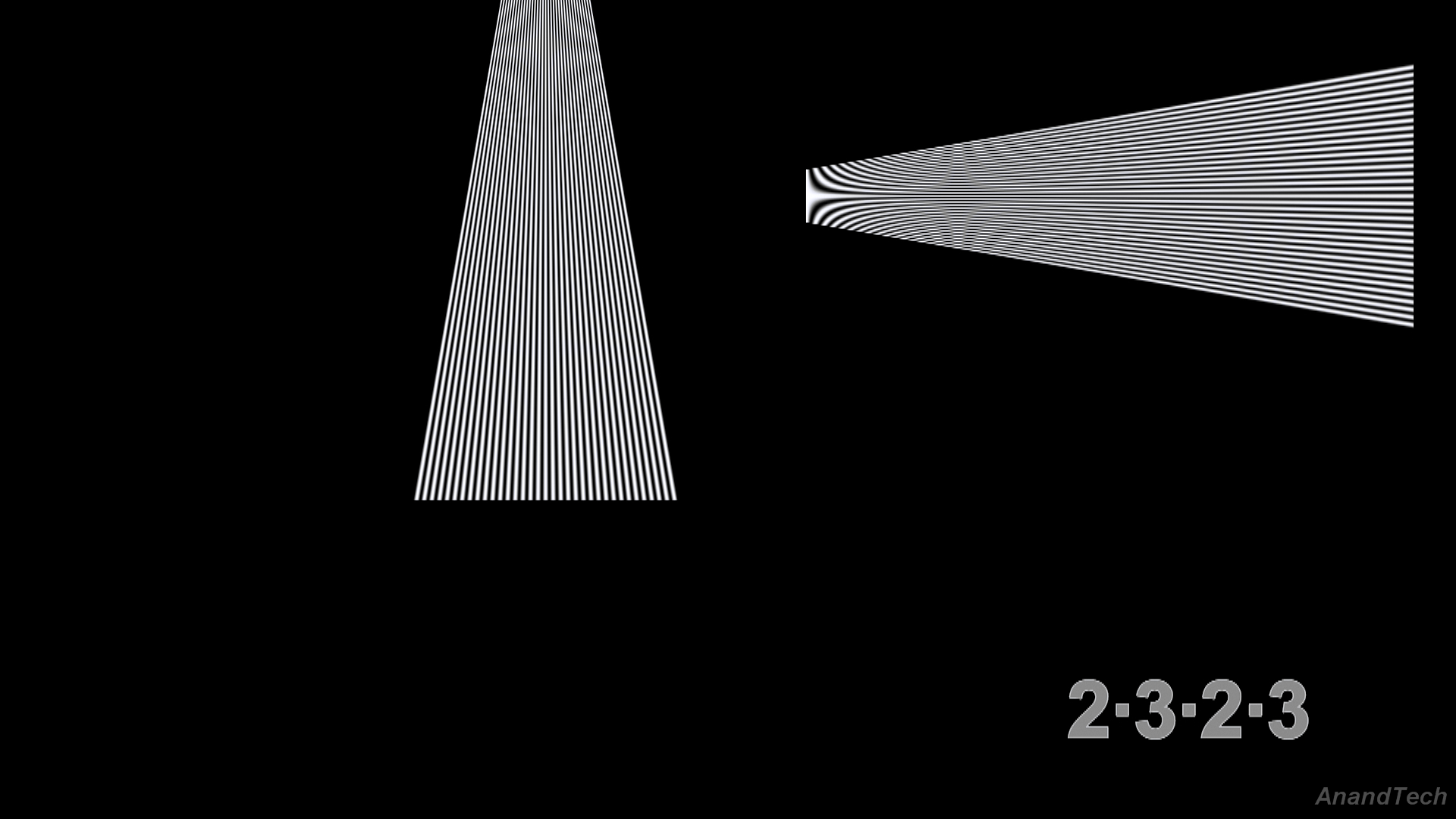 Cadence Permanently Lost
What is the takeaway from this experiment? Cadence detection will probably work for the more common scenarios, but don't be surprised if you encounter some streams which fail.

The more interesting aspect is the deinterlacing quality. Let us take a look at the artificial Cheese Slices first. A sample deinterlaced frame is provided below.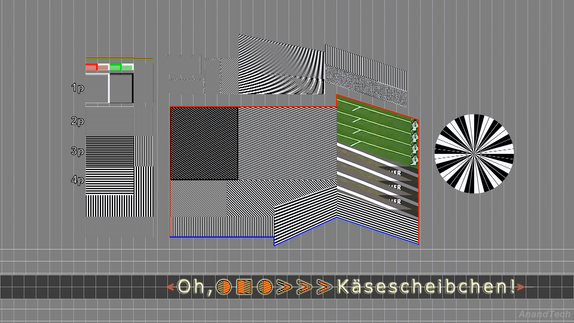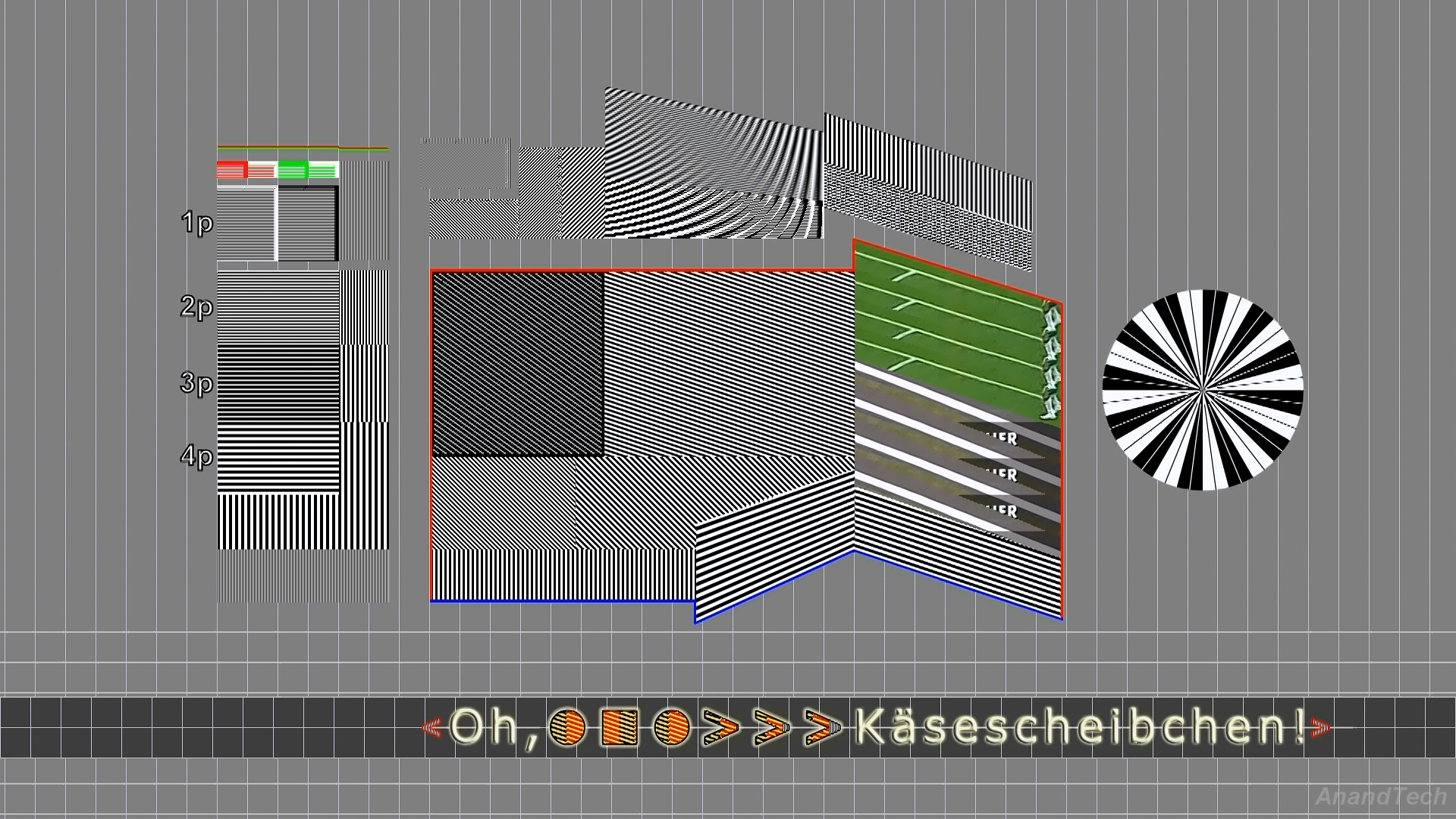 AMD 6550D's Vector Adaptive Deinterlacing

Now, let us compare Intel HD 3000 Graphics and the AMD 3550D with respect to the various deinterlacing aspects.
Deinterlacing - Video Reference: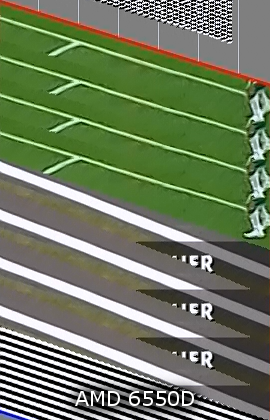 Deinterlacing - Cheese Slice Ticker:

Deinterlacing - Noise Response: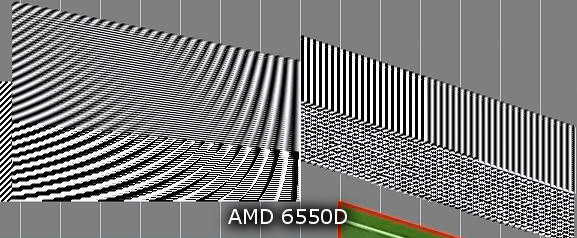 Deinterlacing - Algorithm Type: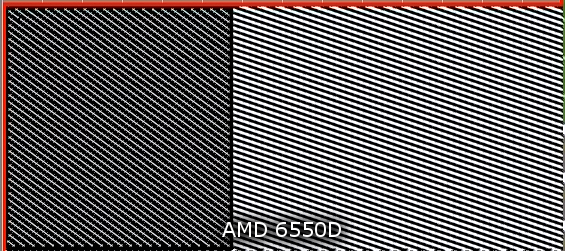 Deinterlacing - Disc Test: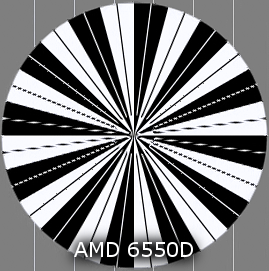 Except for a certain segment in the noise response section, it looks like the AMD algorithm works much better than Intel's for the Cheese Slices test.

How does edge adaptive deinterlacing work? Here are screenshots made while playing back the boat clip from S&M on the Intel HD 3000 and the AMD 6550D.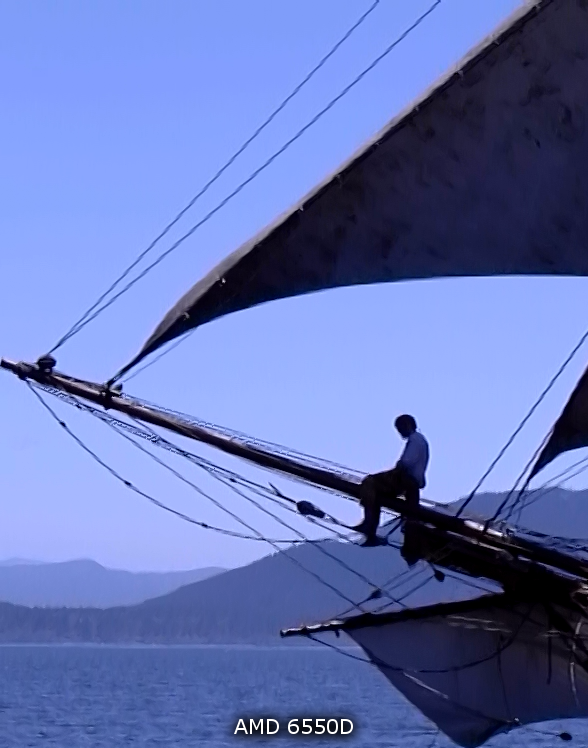 From a deinterlacing perspective, the AMD 6550D looks better. However, the default video post processing settings with ESVP seem to wash out the details (for example, near the shoreline) when compared to the Intel HD 3000.