Sequential Performance vs. Transfer Size (ATTO)
I stopped putting these charts in our reviews (although I do include the data in Bench) because they are generally difficult to read. For this however I just want to illustrate two curves: a single Vertex 3 (240GB) and the RevoDrive 3 X2: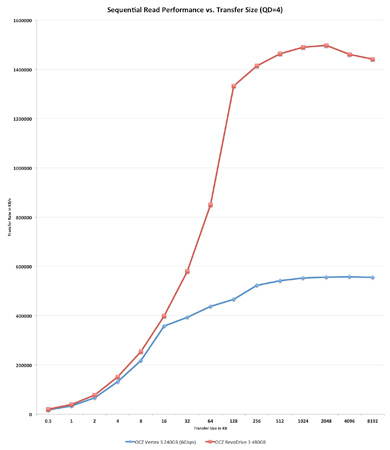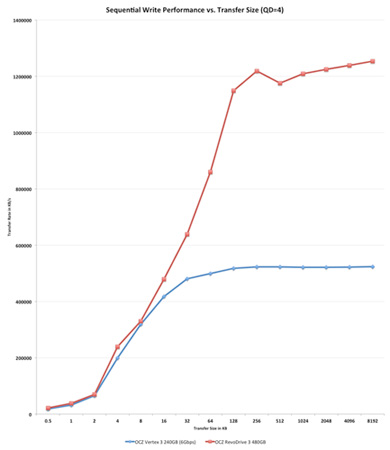 Obviously we're looking at compressible read/write performance, but the numbers are staggering. The RevoDrive 3 X2 is able to deliver just under 1.5GB/s in sequential read performance and up to 1.25GB/s in sequential write performance. What's most surprising to me is that these numbers are at a relatively low queue depth of 4. The incredible scaling beyond 16KB transfers seems to imply that OCZ is actually breaking up transfers above a certain size and striping them similar to a traditional RAID-0 array. Either way we're able to reach some pretty unheard of numbers here.