Cellular performance on 4G LTE is actually quite good with the Charge. Samsung's CMC220 seems to be a top-notch performer among the LTE basebands we've seen thus far on Verizon's LTE network. I performed all my testing in the Phoenix, AZ and surrounding area market, and the Los Angeles, CA market. I ran 361 tests on the Charge connected to Verizon 4G LTE, and like we've done before have them reported below in histogram form.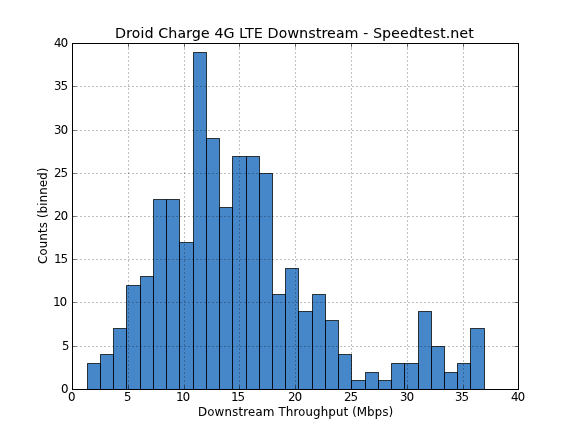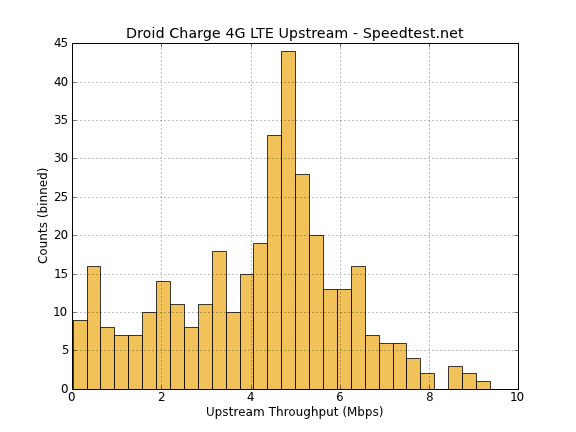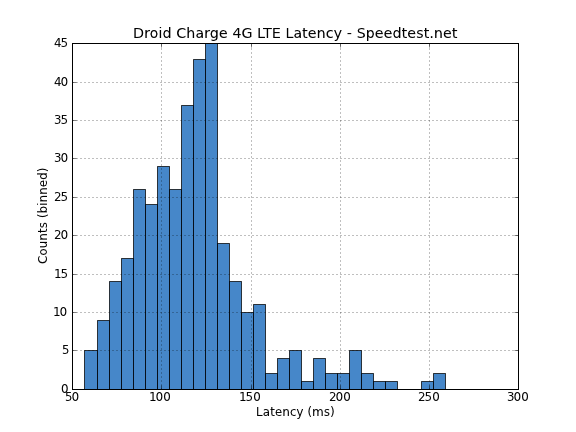 It's really nice to see a very distinct normal distribution emerging on the downstream throughput tests, with a standard deviation about 5.5 Mbps centered around 13.0 Mbps. I saw a maximum downstream speed of 36.8 Mbps to speedtest.net's LA server, and an average of 15.2 Mbps. Upstream throughput is likewise starting to show something of a distribution centered around 5, but the distribution is flatter here. Keep in mind that we have a lot more data here for the Charge than we did the Thunderbolt, and honestly it looks like the two would have developed similar distributions with much more testing.
I also did something out of the ordinary and thought it might make an interesting thing to report alongside these results. I made a few artists available offline on the Charge in Google Music, and recorded a video of monitored throughput in System Panel, which is an Android monitoring app and task killer.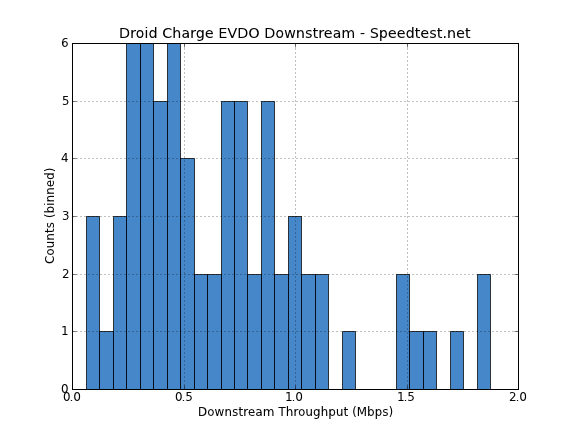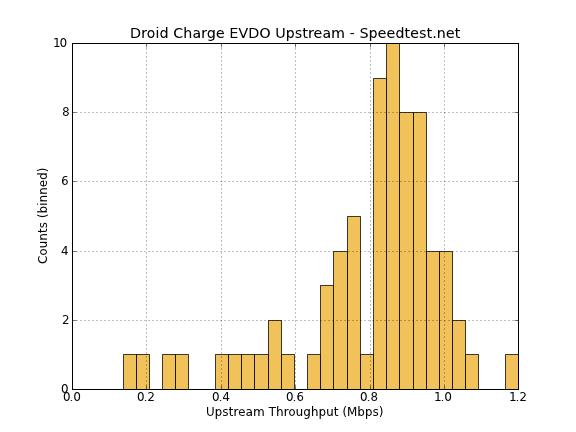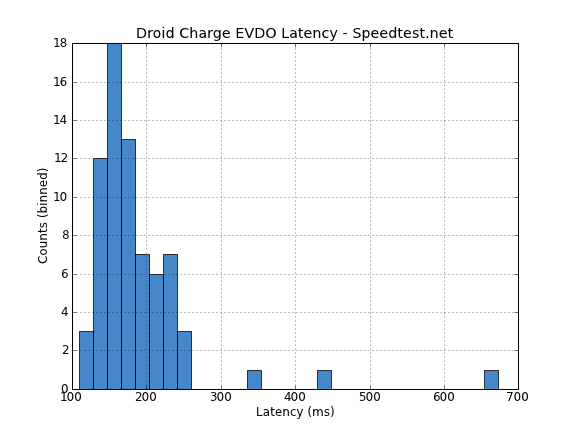 Things are a bit less interesting when it comes to EVDO performance. I'm getting used to seeing a sort of flat distribution of downstream tests ranging between 0.2 Mbps and just shy of 2 Mbps on EVDO Rev.A. On upstream the Charge shows a clustering results between 0.6 and 1.1 Mbps which actually seems a tad faster than the Thunderbolt's. The Charge in this respect looks like it doesn't suffer any ill consequences despite having a non Qualcomm CDMA baseband.
The Charge only reports signal from both the CMC220 LTE baseband and the VIA Telecom 7.1 in steps of 10 dBm. As a result, measuring the phone's in-hand attenuation was a bit challenging, and ultimately not too exciting. The Charge simply isn't prone to errant deathgrip again thanks to mandatory Rx diversity.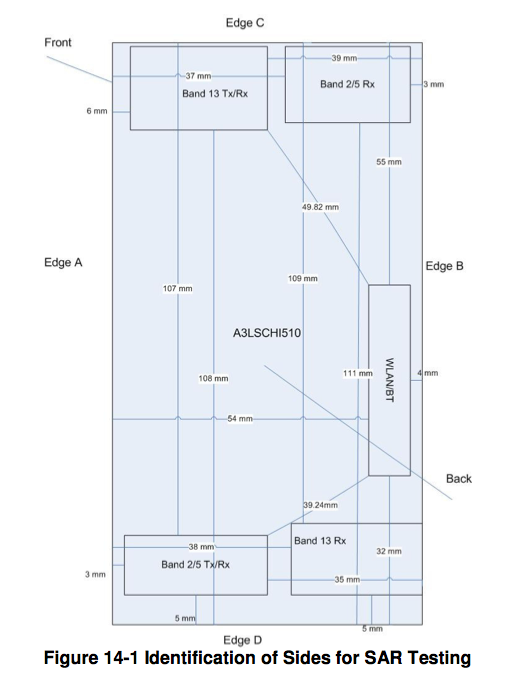 The Charge doesn't use the same antennas to do double duty across either baseband - each gets its own set, and each does its own Rx diversity. There's a clearly visible strip on the back of the Charge that runs alongside the right of the battery compartment which does WiFi and BT duties. The FCC supplies a nice diagram of how this all works out - Band 13 is for LTE on the CMC220, and bands 2/5 are of course for the VIA 7.5 to do CDMA/EVDO.