Camera Performance
Using the rear facing camera on a tablet has always been an iffy proposition to me, and the Iconia is no different. From an ergonomic standpoint, it's all wrong. Literally, all wrong. Doesn't matter which device you're holding - iPad, Xoom, Galaxy Tab, Transformer, anything. You just look and feel really weird holding up a 10" piece of glass and metal. I got so many weird looks from passersby as I was taking the photo and video samples. But manufacturers are putting cameras on tablets, so we'll evaluate them.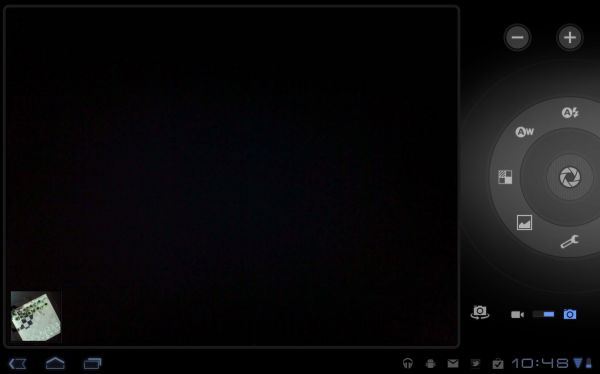 The camera app is just the default Honeycomb one, which we've looked at before. It's a well designed app, with all of the core options laid out in a circle just under the right thumb, and a prominent capture button in the center.
Image quality, unfortunately, is not so hot. Images look alright compressed to web resolution, but viewed 1:1, they're relatively noisy. You get more detail than the Transformer's camera, and images end up less washed out, but overall picture quality is a bit worse than the Xoom and trails the Galaxy Tab 10.1" by a decent margin. I'm not sure how much it matters though - smartphone cameras get used a ton, tablet cameras really don't. I've had a number of tablets over the last 9 months or so, and beyond camera samples for reviews, I don't think I've ever used the rear facing camera on any of them.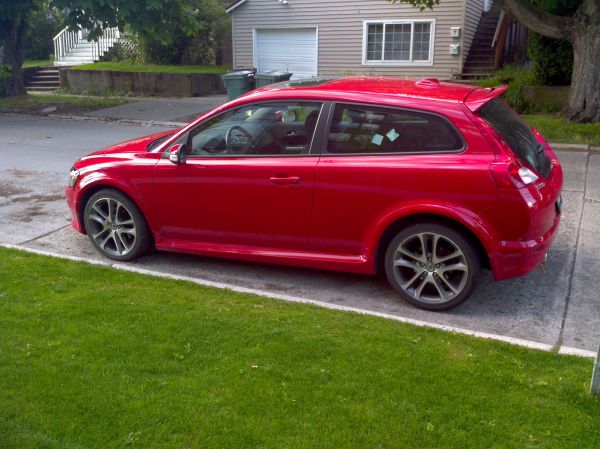 The front facing camera here is decent, though it suffers in low light conditions as in the sample image I took.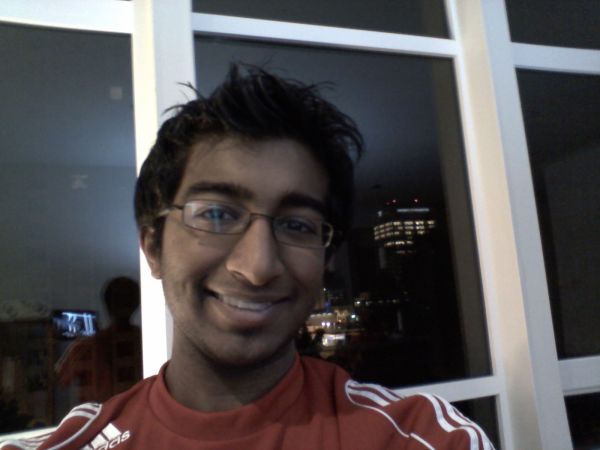 720p video is recorded at 30fps using the AVC video codec with 96kbps single channel AAC audio. Honestly, the end result isn't too great, with the video exhibiting some ghosting and generally lacking the fluidity that we tend to expect from higher end smartphones these days. It'll do in a pinch, but don't expect great videos out of the Iconia regardless of the HD resolution.