Acer Moves Forward in Time
Acer's popular TimelineX line of notebooks has undergone a refresh to Sandy Bridge and brought a healthy number of upgrades to the hardware with them, including a major (and much appreciated) change to the keyboard. With models topping out at just 1.15" thick and 5.6 pounds in the case of the 15.6" model, these notebooks are made for performance in a thin-and-light form factor. So what is Acer bringing to the table today?
Their TimelineX line of thin-and-light notebooks is being released in 13.1", 14", and 15.6" models. Acer's press release is a bit cagey on details for the specific models (except to cite model numbers and weight), but there's some impressive engineering at work here. The 13.1" 3830T tips the scales at 4.12 pounds, while the 14" 4830T weighs in at 4.88 pounds and the "big daddy" 5830T remains a relatively svelte 5.6 pounds. Each of the notebooks comes equipped with an HD webcam with a 1280x1024 resolution, Intel 2nd Gen Core i3 or i5 processors, gigabit Ethernet, and 802.11b/g/n wireless networking. The 14" and 15.6" models also include integrated optical drives.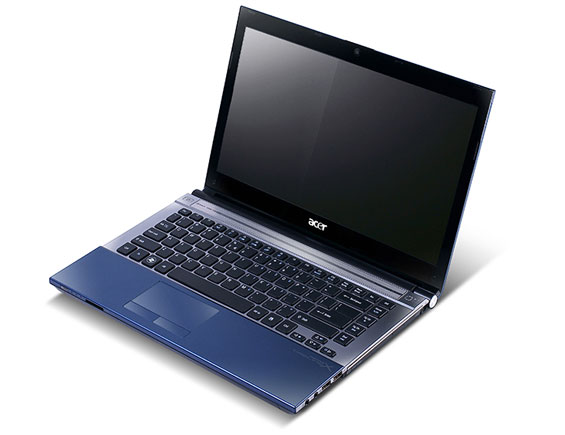 What's most appreciated (at least to me) is the change to a chiclet-style keyboard instead of the dire floating island keyboards that have plagued older Acer notebooks, but what may be most interesting to the rest of you is the inclusion of NVIDIA dedicated graphics. While we wouldn't expect the 13.1" model to sport anything other than the IGP, Acer has announced that the GeForce GT 520M and GT 540M would both be available in the new TimelineX notebooks.
Acer expects the notebooks to be available in retailers starting today with an MSRP starting at just $599.